Unfolding into Light (level 1): Glastonbury 9th/10th May 09
Reconnecting to the Soul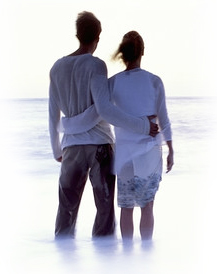 A powerful Spiritual Awakening is happening across our planet with people in all walks of life rapidly peeling away their veils of limitation and finding inner completeness. When we release the shackles of society's conditioning, we discover a depth of internal harmony and divine gifts of beingness we probably never even dreamed of. It feels like coming home...coming home to the magnificient realisation of who we truly are.
"Unfolding into Light" is an intensive two day course designed to help us reconnect with the magical path of our soul - the lives we were born to live. It takes place next on 9th/10th May 2009 in Glastonbury regarded by many as one of the most powerful spiritual healing and development centres in the world...
Background
We live in an increasingly uncertain world in very turbulent times. Our society seems to create growing division between people and escalating unrest as many scramble to control or manipulate their future security.
It is an environment that causes us to forget the true brilliance and authenticity of our inherent nature. Constant distraction, conditioned behaviour patterns and controlling thought forms create veils of illusion sucking us into the external drama causing us to identify with illusionary desires or falsely perceived needs.
"Unfolding into Light" helps us break these shackles of limitation so that we can surrender quickly into complete self acceptance. Our unique expression of divinity - the soul - is then liberated so that we may taste a new way of life that is more fulfilling, healthy and magical. We step onto the path of accelerated, guided evolution providing us a safe passage through the difficulties we are witnessing around us.
What is the soul?
Many people talk of the soul but what is it? Put simply it is our unique expression of "Unity Consciousness" - that awesome universal awareness that unites all. Some call it the "spirit". It expresses itself as the child like innocence that is engrossed by the simplest of things. The soul is boundless, joyful, vibrant and fueled by unconditional love for all life. It has no unnecessary wants, needs or fears and there is no limit to it's creative potential.


Our experience of the soul has been dimmed by the density, difficulty and sometimes harshness of society. Since birth we have been conditioned by other people's expectations of us, limited by their fears, taking on illusionary desires and falsely perceived needs. We can liberate ourselves however if we focus once more on those things that bring us joy, that empower, rejuvenate and uplift us. Then we can attune to the soul and strengthen its presence in our lives until it becomes our new reality.
This is the purpose of "Unfolding into Light" - to rapidly peel away the veils of illusion so that we may connect with the essence of our being and dissolve into our absolute authentic reality. From this place, we are liberated to become the masters of circumstance rather than the victims of it.
The work
During the course, we create a safe and protective environment and meet you "on your own ground". We provide facilitation to connect to Higher Benevolent Consciousness, remove inner barriers and align with your authentic guidance thereby helping you continually dissolve into the lightness and effortlessness of the soul.
By attuning to this experience of lightness, we can expand our consciousness into the higher realms of unconditional love and simple joy of living. We liberate ourselves from life's drama become the masters of circumstance and unfold rapidly into a more enlightened state of being.
The work involves:

exploration of the true nature of reality both from scientific and spiritual perspectives
self realisation, guided meditations with group and individual interaction
in-depth exploration of the authentic nature of the self including the absolute, the soul, our chakra system and bodily vehicles of expression
energy processing to release internal blockages and dissolve limiting behaviours
attunement meditations to realign with Universal Life Energy and our destined way of being
The tools and techniques provided on "Unfolding into Light" can be learned in the space of a weekend and applied to every day life.
Glastonbury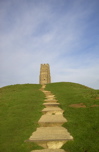 Openhand's home and the place where we carry out much of our work is Glastonbury in the heart of the English countryside. It has been reknowned for many centuries throughout the world as a place of very special, spiritual significance.
As a natural convergence point for countless energetic lay lines, it tends to energise and accelerate the consciousness within us that is currently dominating and creating our reality. In this way, the issues we're currently dealing with are brought to the surface with great clarity that we may break through limiting barriers.
The powerful healing energy of the vicinity is revered by many for helping amplify and radiate our true inner beingness - the magic of the soul. It has benefited countless people and is the principle reason we locate the work here. Our venue will be purposefully chosen to harness and accelerate the energy of the locality here.
Course leader
Chris Bourne: At the age of 40, Chris was involved in a life threatening car crash in which he thought he would certainly die. This precipitated total inner surrender, a rapid expansion of consciousness and reconnection with the absolute. He explains "It was as if I was being challenged to surrender every belief and value that I held. The sense of coming home to my true self was joyous and intensely liberating. I felt that in losing what I thought to be myself I had gained everything".

Prior to his awakening Chris had a rich and varied professional career including a Science Masters Degree from Oxford University. It is this synthesis of both profound spiritual experience and grounded scientific understanding which is proving invaluable in facilitating others in their own journey of Enlightenment.
Administration details
Venue: The course takes place in the heart of Glastonbury in the "Miracles Room" of "The Glastonbury Experience" a place of clear and high vibrational energy - full details on booking.
Timings:The timings are 9:30am to 5:30pm (approx) on both days
Cost: The full cost is £95
Accommodation: Glastonbury has a large number of inexpensive and comfortable B&Bs, Guest Houses, Hotels and Retreat Centres. Please ask for details.
Travel: Glastonbury is conveniently located in the heart of the countryside and yet within easy reach by plane, train, bus and car. It is about 2hrs drive from London and Birmingham and 3hrs from Manchester. It is a 1hr flight from Inverness in Scotland. We are a less than 1 hour bus journey from Bristol which has a main train station and international airport.
Not for profit: Openhand Foundation is a not for profit organisation. All surplus revenues are reinvested to facilitate our objective - to help others in their journey of spiritual awakening
Booking info: To book a place or to get more information, click on this link...click here
***IMPORTANT*** We will respond to your email as soon as possible, if you have not heard from us within 24 hours, check your spam folder!!!
Alternatively call Trinity on (+44) 01458 830443.
Outcome
"Unfolding into Light" helps us step out of the illusionary prison that has been created for us and live in freedom and divine inner peace. It will provide a wider understanding and reconnection with the true nature of the soul. It offers a pallet of powerful tools to help us stay connected to this new centredness despite the distractions, tensions and frustrations of every day life.
Then, if we allow it to, our soul will lead us to a way of being that is more fulfilling, content, vibrant, joyful and creative.
"Be a lamp unto yourself.
Don't search for light anywhere else;
the light is already there, the fire is already there.
Just probe a little deeper into your being, enquire.
Maybe much ash has gathered around the fire...
Just probe deep inside, and you will find the spark again.
And once you have found a single spark inside you,
you will become a flame, soon you will be a fire...
a fire that purifies, a fire that transforms,
a fire that gives you a new birth and a new being.
Be a lamp unto yourself."
Last words of Gautama, the Buddha
Course feedback
"I have to say that I'm still "buzzing" after last weekends course, it was a real challenge to come back to work on Monday! I want to thank you for so many things, for assisting in the internal energy shift, for reminding me of the powers of self awareness, for increasing my inner smile to such an extent that I left the course laughing on both days and to be such a perfect example of oneness, I have been truly inspired. My life has been full of meetings with spiritual leaders, so called experts in the field and it was so refreshing to be in the company of someone who is living completely and wholly in their truth." Kiran
"Just to say an enormous thanks for your efforts running the recent Openhand course I attended. I was literally blown away by the incredible energy and I don't know which I enjoyed more, learning and working through the exercises or meeting so many wonderful people. The effects have been nothing short of profound on my own personal growth and I am looking forward more than ever to getting involved with upcoming events and also experiencing more of your incisive understanding." David
"Thank you for a wonderful workshop! I thank my guiding Angels for leading me to it! I thank you for you gifts of healing and your guided wisdom, they resonated deeply. I thank you for bringing me back to a state of peace when the last few months have been filled with much turmoil. Thank you for helping me listen to my soul over the chatter of my ego. Thank you for your patience and understanding." Caroline
24365 Reads