Walking the Path: Glastonbury 27th-29th Nov 09 (NOW FULL)
Note: The November 'Walking the Path' course is now fully booked. If you are interested please let me know and I can place you on the reserve list or book you on the next one in 2010.
Hi Openhanders!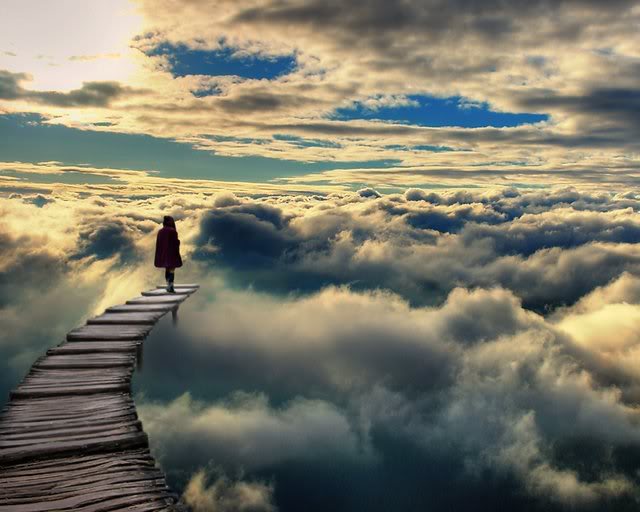 What does it truly mean to be 'walking the path'?
During the Openhand course work and frequently on this site, we speak of 'walking the path' of truth and authenticity; to be following our destined pathway. But how exactly do we walk our highest truth in everyday life? We know that sometimes this can be very difficult especially as we have to re-engage with society and all of its conditioning, limitation, deadlines and expectation. What issues arise for you when you walk your path? What buttons get pushed and how do you deal with the tightness, anxiety, doubt or even fear that might arise?
"Walking the Path" is a new, 2 day intermediary course for anyone having already done "Way of the Heart" or "The Transfiguration". It's about helping you apply the guidance in day-to-day life. It takes place at Openhand's exciting, new, eco-friendly studio in Glastonbury from 27th-29th November...
Down to earth
Many people are experiencing the amazing benefits of the Openhand course work. When we gather together as a group, in a common bond of love, truth and openness, it's amazing just how deep we go and just how high we can raise our vibration. The collective energy we generate, propels people into a higher state of awareness and expansion. In this elevated state, we've reconnected with our true sense of beingness and it seems quite straightforward to stay centred on our evolutionary pathway in daily life.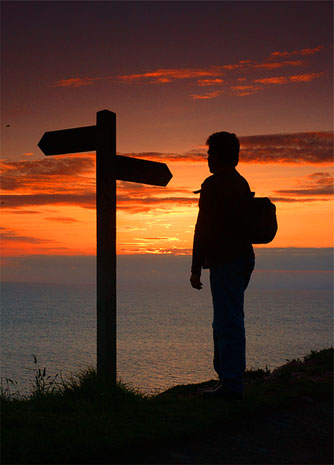 If only it were that easy! When we re-engage with friends, family and society in general, the pervasive matrix of conditioned thinking and expectation, can all too often draw us back into the density. Our light shines less brightly.
Of course walking the path is a constant conscious choice requiring courage, commitment and dedication. How ever difficult it may at sometimes seem, if we can trust and keep on going, we will most definitely unveil the layers of limitation and re-attain by ourselves those higher vibrations we experienced on the courses.
"Walking the Path" is a highly focused, 2 day course which is designed to meet you exactly where you currently find yourself in day-to-day life. We'll be looking at your everyday issues and helping make the deeper realisations of how and why you might be getting stuck. Once we've dealt with these blockages, we'll spend time helping you re-attune your inner guidance mechanism so that greater clarity returns and your destined pathway may unfold more clearly before you.
The Work
People attending this course will already have done either level 2 "Way of the Heart" or level 3 "The Transfiguration". This ensures that we'll quickly be able to get everyone back up to a higher, expanded vibration and speed of tuning into inner guidance.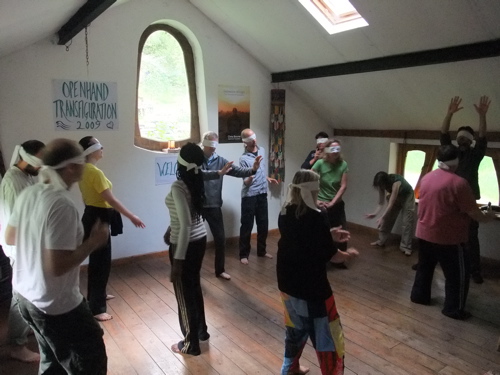 In a small, highly focussed group, we'll spend one complete day facilitating individual realisation of our day-to-day issues peeling away those veils of limitation and dealing with any accumulated denser energy in our individual field.
Then on the second day, we'll spend concentrated time tuning into guidance and helping make sense of what our destiny is inviting us to do next in our lives; the purpose being to provide you with an accelerated booster along your journey of unfolding.
The venue
So as to keep the costs low and the energy high, we'll be conducting the work at our informal and open, home venue right in the heart of Glastonbury - as you all know, a place revered around the world for its deeply transformative energy.
Openhand has been blessed with a small house and yet large healing space right in the heart of the energy which we're developing as an oasis of self realisation. We've recently constructed a large, eco-friendly studio of natural materials which greatly reduces the negative impact of dense energy in the surrounding field.
We've been working intently on harmonising the energy in this space to hold the focus for the Openhand work. Now we're inviting a small group of Openhanders to come and join us to experience the uplifting effects. Its humble....but powerful!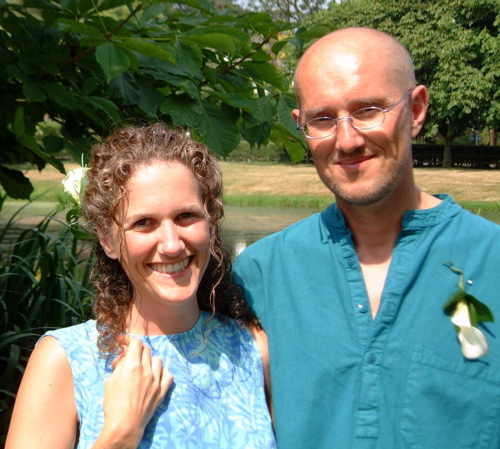 Facilitators
Both Chris and Trinity will be facilitating the work jointly. As you know, Chris works as an incisive mirror, connecting with each person's soul through multiple planes of reality, helping bring into view that which has been obscured. Once the energy has been so initiated, Trinity works quietly 'through the ether', connecting with each person's energetic field in turn and helping dislodge blocked energy which is being broken up and loosened. That's not to mention her outstanding 'conscious kitchen' of which by now, you'll all have no doubt enjoyed the culinary delights!
Administration details
Venue: Participants will be accommodated at our home venue so as to keep the costs low. Full details on booking.
Timings and arrival: The course will gather on Friday 27th November in the evening for a connecting meditation and group dinner commencing at 6pm. The course will finish at approximately 5pm on Sunday 29th November.
Accommodation and meals: Accommodation and all meals for the duration of the course will be provided at the venue. Places are limited and sure to book out so please book early to avoid disappointment.
Cost: The full cost including course facilitation, food and accommodation is £175.
Travel & directions: The Openhand venue is conveniently situated right in the heart of Glastonbury. Full directions and details will be provided on booking.
Not for profit: Just as a reminder, Openhand Foundation is a not for profit organisation. All surplus revenues are reinvested to facilitate our objective - to help others in their journey of spiritual awakening
Booking info: To book or to get more information, click on this link...click here
***IMPORTANT*** We will respond to your email as soon as possible, if you have not heard from us within 24 hours, check your spam folder!!!
Alternatively call Trinity on (+44) 01458 830443.
Outcome We've frequently heard from Openhanders that you deeply appreciate the Openhand course work and realise the very significant impact it is making in our collective journey of spiritual evolution. And yet sometimes, we get stuck in our day-to-day issues with particularly difficult situations. At such times we need an incisive, external mirror to shine the light on those issues bringing greater clarity, direction and sense of purpose. It can be all we need to unblock the flow once more and unleash a powerful surge of creative beingness through our lives. This is the purpose of "Walking the Path".
It will be a small and highly focused group with dedicated one-on-one facilitation to spur you along your journey; to bring into light that which may be obscured and to unleash the awesome majesty of your being. The Openhand Team very much look forward to hosting you!
22690 Reads