Walking the Path Seminar: Glastonbury 18th Nov 09
Hi Openhanders!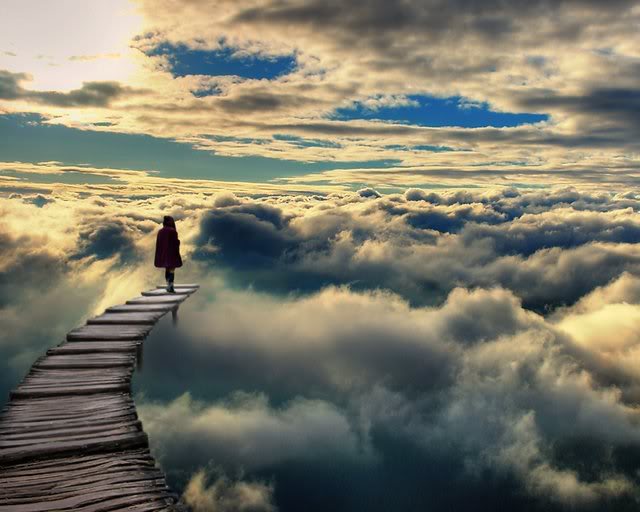 What does it truly mean to be 'Walking the Path'?
There are no longer any prizes for guessing that we're in seriously monumental times! Humanity is in the throws of a truly powerful transition as the earth peels away an old consciousness and unveils a new one. And we need to be sure that we're aligned with the revolutionary flow of energy to be sure we don't miss the party. It's all about "Walking the Path" in life. In this evening seminar in Glastonbury Town Hall on November 18th, Openhand's Chris Bourne will attempt to dispel much of the myth, hype and glamour associated with walking the spiritual path, what it means and what it does not. Interested? Then find out more...
Constant Conscious Choice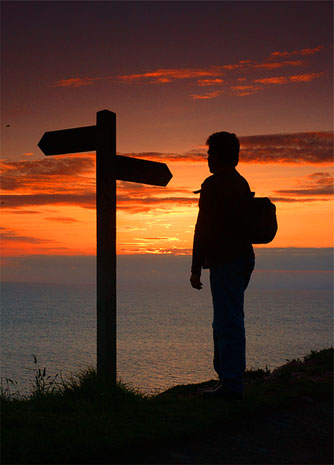 There are many views on what "Walking the Path" truly means. People will expound the virtues of walking the Christian Path, the Buddhist one, that of Islam or Shamanism for example. However, from the Openhand perspective at least, unless we're making a Constant Conscious Choice to connect with, unveil and express our OWN, UNIQUE highest truth IN EVERY MOMENT, we're not actually walking the spiritual path at all.
During the seminar, Chris will call on a vast array of personal experience and those of countless others, to demonstrate what Walking the Path is all about. He will recall synchronous stories using the objective hand of the universe to support his point of view. He'll attempt to burst the bubble of some key myths currently floating in the 'collective cosmos' such as those concerning 'abundance', 'manifestation' and 'cosmic ordering'.
Openhand Approach
Above all, he'll describe and elaborate "Openhand Approach", our very own 'Golden Compass'; a simple to learn and yet deeply powerful means of transpersonal development that we can apply in our daily lives helping us connect with and unveil our highest truth.
Chris will be talking and sharing about authentic guidance of the soul, how to tune into it, where it is leading and why it doesn't always seem to work out. He be helping attendees read the deeper code of synchronicity in their lives and how they can be true masters of circumstance.
And all of this for only £5! Why not join us? It could simply be three of the most valuable hours of your lifetime. Here are the full details...
Format
The event is taking place as a part of the "Glastonbury Positive Living Group" series of seminars at the Glastonbury Town Hall. The outline program is:
7:00pm Doors open
7:30pm Seminar starts
9:30pm Social and refreshments
10:00pm Close
Administration details
Date and Timings: The seminar takes place on Wednesday 18th November in Glastonbury at 7pm
Venue: The Positive Living Group, Glastonbury Town Hall, Magdalene Street, Glastonbury, Somerset, BA6 9EL
Cost: The cost is £5 and £4 with concessions (please ask on the door)
Further Information: For more info, call Openhand on 01458 830443 or Liz Josey on 01458 833128, email elizabethjosey@yahoo.co.uk
Seminar leader
Chris Bourne: At the age of 40, Chris was involved in a life threatening car crash in which he thought he would certainly die. This precipitated total inner surrender, a rapid expansion of consciousness and reconnection with the absolute - the God within us. He explains...

"It was as if I was being challenged to surrender every belief and value that I held. The sense of coming home to my true self was joyous and intensely liberating. I felt that in losing what I thought to be myself I had gained everything.
In the years that followed, I found myself being divinely guided through the five key expansions of consciousness I have come to know as the "Gateways of Light". In so doing, I have been provided direct first hand experience of the transitions so that I may share this vital information with others. I now know this to be the central purpose of my incarnation."
Prior to his awakening Chris had a rich and varied professional career including a Science Masters Degree from Oxford University. It is this synthesis of both profound spiritual experience and grounded scientific understanding which is proving invaluable in facilitating others in their own journey of Enlightenment.
Outcome
Openhand is a young, vibrant and fast growing organisation connecting people globally through a common bond of expanded consciousness; we have been sanctioned by higher consciousness to help channel in the energies of Ascension to assist those who are ready to unfold and follow their destined pathway.
Participants in our work and approach are discovering profound benefit in their lives and accelerated self realisation. There is a quickening happening around us and those who are meant to evolve are doing so rapidly by going inwards and peeling away their distortions.
A window of opportunity is currently open to us. Our aim is to help as many as possible take advantage of this miraculous new dawn. That is the purpose of our seminar "Walking the Path". Why not come along and enjoy the expansion!
22184 Reads