Five Gateways is Openhand's Core Philosophy. To us, it defines Humanity's evolutionary journey of Enlightenment and Ascension into a higher energetic paradigm here and now all around us.
Five Gateways is an enlightening route map which although has been established by spiritual masters throughout the ages, is only now finding its way into our collective consciousness.
Whatever spiritual approach you've been using, Five Gateways can unite evolving people with a common sense of purpose and destiny. It can catalyse our next evolutionary step.
5GATEWAYS: a film to catalyse your spiritual evolution NOW SHOWING...
Understanding the Five Gateways is best done by watching our documentary which is free to view. Enjoy the film and if you resonate, then inquire deeper into this section for further insight...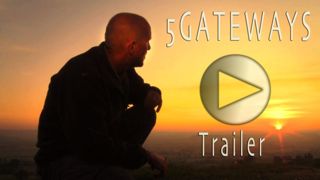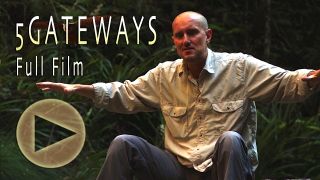 Play trailer
(5 mins)
or full film
(101 mins)




Turbulent evolutionary process
The world is undergoing a very turbulent evolutionary process. As the very fabric of our society crumbles, a new paradigm is beckoning us founded on unconditional love, joy and mutual respect for all life. The question is, how do we join it?
"Many souls are now emerging to facilitate this global shift. There are many wonderful healing and enlightening practices. What if they could all dove-tail together? What if all approaches are guiding us in one general direction? If we could intuit the underlying process, then we could unite all ascending people with one common co-creative destiny." Chris Bourne
Five Gateways is an illuminating route-map, which although has been followed by spiritual masters throughout the ages, is only now just beginning to be unveiled within the group consciousness. Evolving people and Facilitators around the world are finding that an understanding and integration of the Five Gateways can greatly inspire the work they've come to do.
Discover how "Five Gateways" can inspire you and your work...
Five Gateways around the world
To us, Five Gateways is a foundationary truth that can greatly inspire evolutionary change. We feel enthusiastically that it can help people in all walks of life and from all spiritual backgrounds especially in these times of turbulent transition.
And we're prepared to travel anywhere in the world (where viable!) to put on a seminar or workshop. If you resonate with what we're saying, and would like to explore putting on an event for your private group or community, feel free to get in touch. Email...Five Gateways at Openhand
***IMPORTANT*** We will respond to your email as soon as possible. If you have not heard within 24hrs, please check your spam folder.
Index of related articles: