A Warm Welcome to the Openhand Ascension Portal 🙏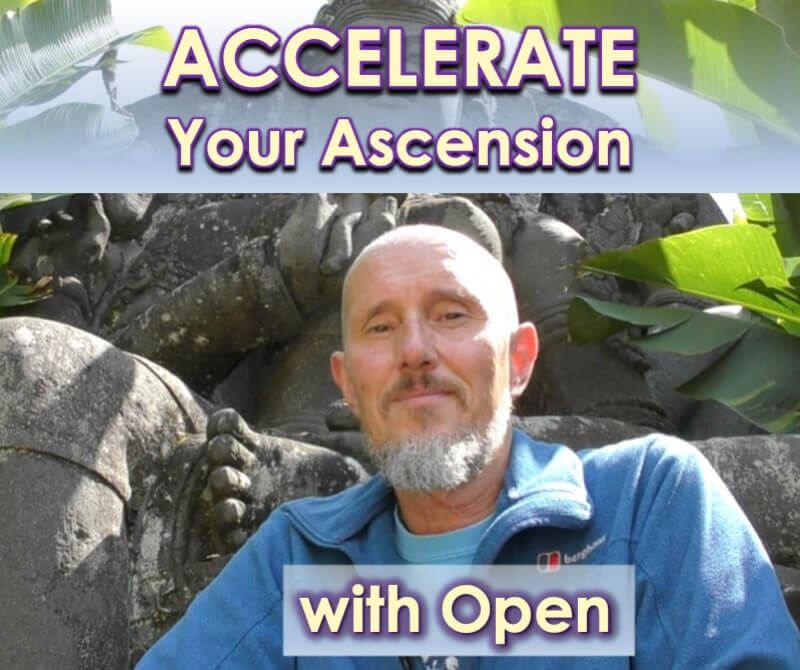 We're moving through times of extraordinary transformation on the planet where only an elevation in consciousness will provide the answers we're looking for. Openhandweb has been specifically crafted over 20 years to accelerate your Ascension on a daily basis. Whether a newbie to the path or a seasoned master, it's designed to meet you where you are, and quantum shift your consciousness into an elevated way of living and being. Then to prepare for the ultimate transition to the New 5D Paradigm.
Intrigued? Then let's begin.
Firstly, it's important you know with whom you're engaging.
Openhand: Group of Nine Ascended Masters Supporting the Shift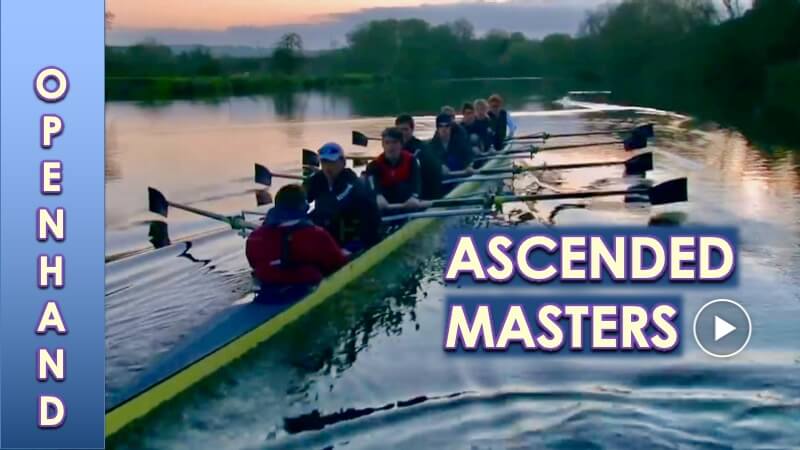 Openhand is a group of Nine Ascended Masters that have convened to support the planetary and human shift into 5D. Collectively, they have tremendous wisdom and experience through countless similar shifts. But to be clear, this is NOT about telling you THE TRUTH or YOUR TRUTH. They work by activating frequencies of beingness, which we harness into the Openhand work, through the written or spoken word, seminars, retreats and events, so that you may actualise Your OWN TRUTH.
It's all about bringing different aspects of soul alive in you. Frequencies that constitute your soul-ray-harmonic which is entirely yours. The more you engage with the work, the more you will experience the presence of this consciousness reflected through signs and synchronicities around you - ones that speak into your soul.
Now let's get down to the work.
Level 1: Daily Shift Updates, News and Enlightened Commentary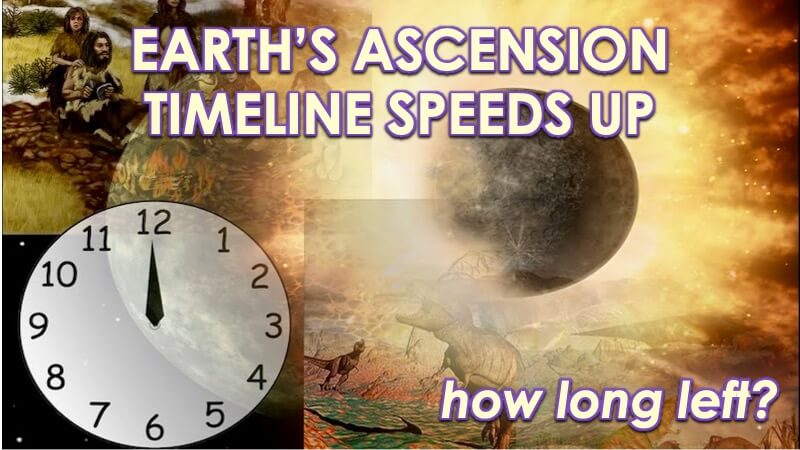 The first level of getting involved in the Openhand Portal is by tuning in on a daily basis to the shift updates and articles listed on the home page. Then to view the commentary placed by people all actively inquiring and raising their consciousness in the shift. This is a powerful way to get your consciousness moving each and every day - which is now utterly essential as the Ascension Timeline is accelerating.
Level 2: Become an Openhander - Engage in our Community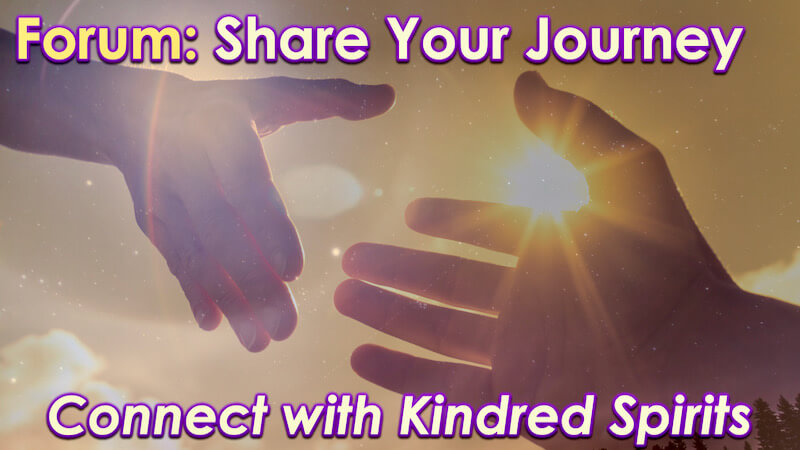 It's amazing the power of a simple comment placed on an article, video or forum topic you resonate with. In that moment, where your soul has been touched, then you're connecting a feedback loop all the way to the source, which then crystallises reality around you in a more fulfilling and harmonious way. In our forums, you'll gain personal one-on-one feedback for whatever you're experiencing on your journey. It's entirely free to become a member. Plus...
Free eBook: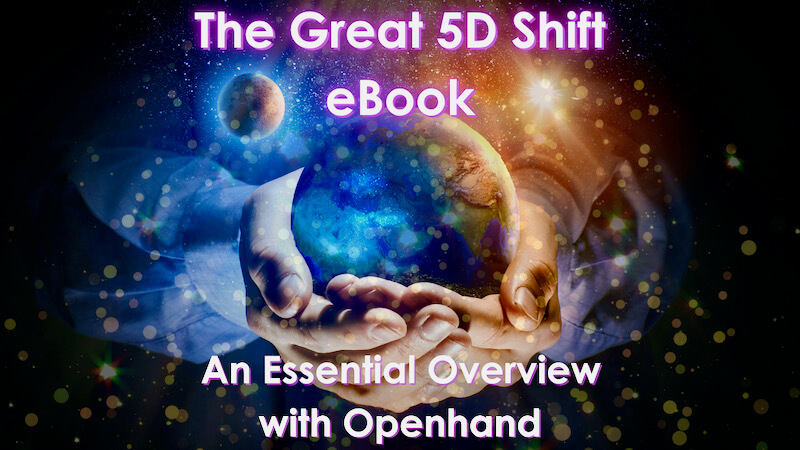 At level 2 you'll gain immediate access to our Openhander Members Page, with insightful Openhanders forum exchanges, special monthly discounts on upcoming events and a free eBook with five essential shift articles to get you going.
Sign up today and discover the special teaching videos, podcasts, forum topics and begin expressing yourself.
Level 3: Download our Meditations or eBook Trilogy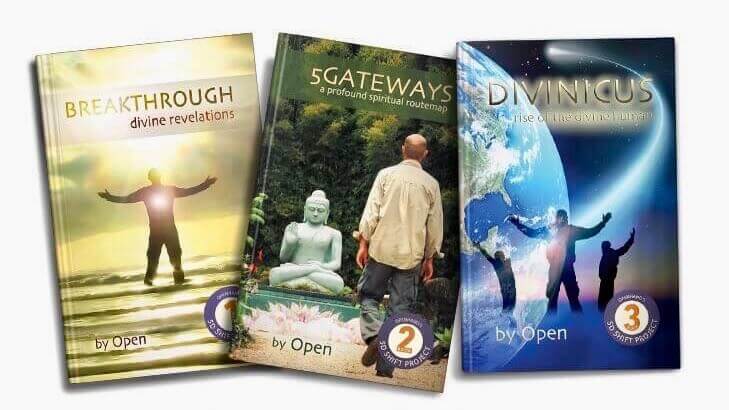 The third level of the Openhand Ascension Portal is to inquire deeper by actively engaging in our meditations through the downloads and the Openhand eBook trilogy, which is specifically crafted to guide you through the many aspects of Ascension in your personal life.
Check the links below where you can hear samples, see reviews and download the material.
Level 4: Join a Retreat or Seminar, Terrestrial or Online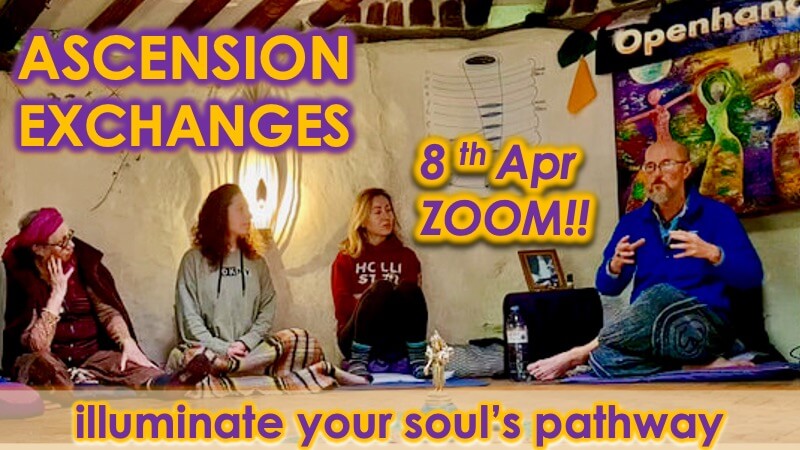 When you've dipped your toes into our portal and feel you're beginning to resonate, then get involved in one of our seminars or retreats. There's low-cost entry on zoom, in our half-day Ascension Exchanges, up to full week-long retreats. These events are graded into three stages: BREAKTHROUGH; 5GATEWAYS and DIVINICUS. They explore different aspects of activating your 5D Divine Being - dealing with Karma for example and activating your Spirit Light Body for Ascension.
Level 5: Engage Regularly in the 5D Ascension Program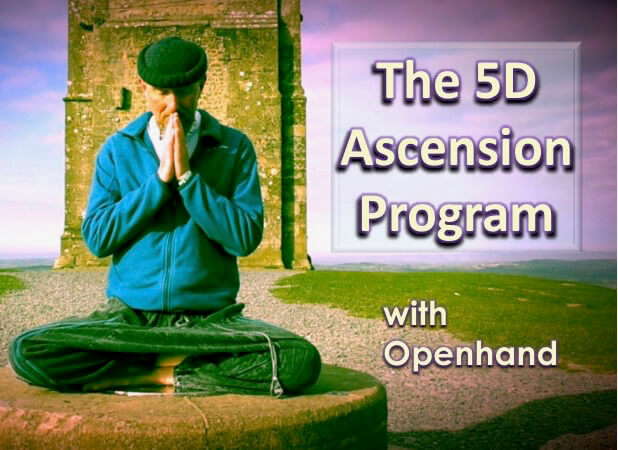 Most people come to realise the path to 5D is not linear! It's more of a spiral staircase where you're progressively shedding layers, integrating soul over time, and deepening your multidimensional consciousness. If you find the Openhand work resonates with you particularly well, then explore how our annual program is structured in what we call The 5D Ascension Program. The work is served at Openhand's Ascension Academy: an annual calendar of seminars, retreats and events, supported by an accredited facilitator network to guide you personally through the various stages of development.
Openhandweb: Meet the Team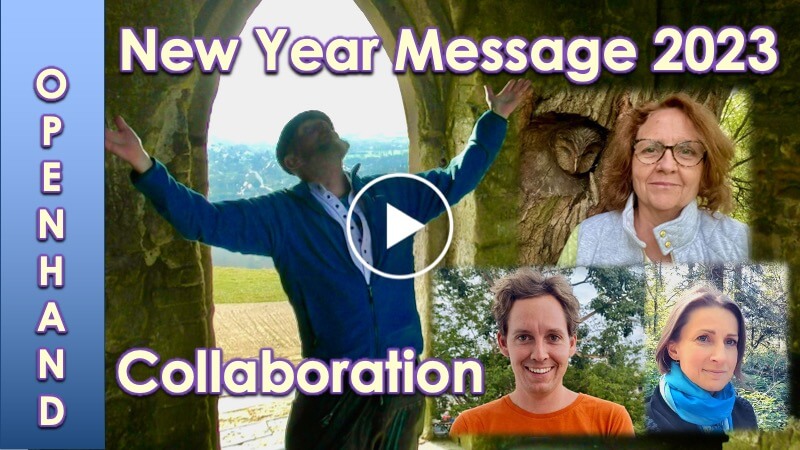 Openhandweb is our virtual home, providing a platform for people to explore our philosophy and evolutionary approach. Open's purpose is to embody and express the energy of Openhand in order to activate authentic beingness in others, to join the miraculous shift into the New 5D Paradigm that is available to us right now. He is supported by Tilly, our Community Connector, Thomas, our Outreach Coordinator, Asya our Core Administrator, plus a global network of facilitators.
Read our brief biographies here...
Open: Openhand Founder: Bio
Tilly: Community Connector: Bio
Thomas: Outreach Coordinator: Bio
Asya: Core Administrator: Bio
Global Facilitator Network: Bios
Testimonials
Here's a sample of what people regularly say about working with Openhand:
"Openhand and these retreats are the greatest discovery in my life. There are not enough words in any language to express the gratitude that I feel within my heart. Here I found my soul family – my true family - joining this wonderful international community, connecting with most beautiful souls. We cry together, we laugh together, we dance, we sing together, we break through together, we reflect upon and resonate with each other. We feel much love and compassion towards each other."- Asya

"The last four days at the Openhand Retreat have been phenomenal. Loads of old karmic relationship energy has shifted. In fact, since starting the Openhand work just a few months ago, everything in my life has changed beyond belief. Intense and utterly transformative, I'm so grateful to have found Openhand, connecting with like-minded souls and discovering who I really am. We ARE the shift!!"- Jane

"Just a quick email to express my heartfelt gratitude and appreciation for the life changing and enlightening experience over the past 5 days. Wowsers! The retreat was the jumpstart I needed to power up my spiritual journey and you not only gave me the motivation and guidance required but also offered the tools I was lacking to forge my way through the important inner work that I now know was required. Thank you! Thank you! Thank you!"- Nicky

"What an amazing, powerful experience.. To me it felt the most important thing I have done in my life so far. Powerful! I am so grateful to the facilitators, to every body Who was there and to Open for the valuable teachings and his presence. Something unlocked for me.. Something that i ve been looking for quite a while. I am so grateful! The Meditations mindblowing, the energies so powerful the transformation so Present. Thank you everyone for sharing and contributing to what took Place."- Vaso

"It is simply eye-opening to be a part of these Exchanges. In such a short space of time, we managed to delve so deep - it was like a retreat in one afternoon!"- Gisela
It's Time to Join the Rainbow Tribe of Ascending Souls
We are Openhand and this is our Ascension Portal - we're here to help you join the Rainbow Tribe of Ascending Souls...
Contact and Mailing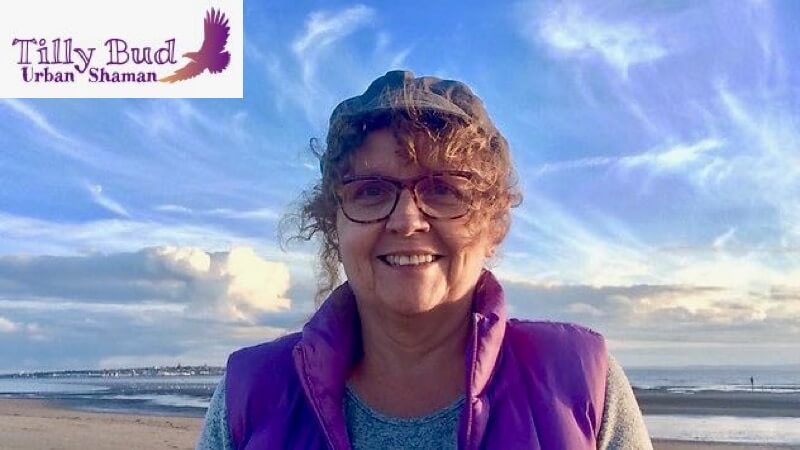 Want to get involved?
The first person you'll likely connect with is our caring and compassionate community connector, Tilly Bud. Reach out to her today and explore how you might get further involved with the Openhand Ascension Portal. It will be our pleasure and privilege to connect with you.
Ready to Begin?
Already a Member?