Openhand Stage 1: BREAKTHROUGH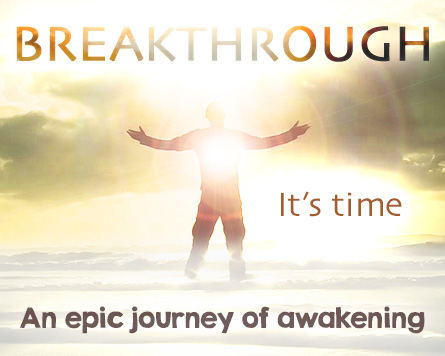 The Soul of Humanity is questioning, deeply yearning for a greater sense of connection and belonging. Something is missing. And the sense of lack is driving society to the very precipice of destruction. Humanity must reconnect with his divinity to survive the shifts that will inevitably unfold. The answer lies within. But it's an answer that is not divorced from the outer world we live in - it's intimately interconnected. How do you look into every circumstance of your life and find the divine connection that will complete you?
Breakthrough is Stage 1 of Openhand's 5D Shift Project. No matter where you are on the path, it helps you break through into a deeper embodiment of soul. It's a framework consisting of: a daily process to work through density; meditations to download and apply on a regular basis; material shared in the Breakthrough Book; all backed up by intensive course work at the Openhand gatherings.
What is the Breakthrough Process?
Breakthrough is a powerful, simplified new way of unveiling the profound truth of the moment, inside yourself, by locating and honouring the contracting resistances most people carry around with them subconsciously - the ones that unknowingly derail harmonious and successful living. It's a way of quickly confronting this tightness, unravelling it, then empowering unbridled expression of your soul. It leads to a blessed life abundant with miracles and magic. It can be simply expressed in these 4 steps:
1) Confront the truth of the situation
2) Honour and Express the tightness
3) Become as-one with your feelings
4) Unwind soul out of the constriction
The Openhand Breakthrough Approach is constantly being applied in our course and facilitation work. Here's some typical feedback we're receiving...
"Thank you for your important work!!! Be blessed for it!!!I would not have ever dreamed that the worst karma from many lifetimes work trying to heal it (guilt) could vanish in one Sunday 2016. Now everything in this life is so logical... I'm more than happy, relieved, bewildered still, amazed... Beyond words! Be blessed and thanked! Words cannot express...." Arni, Finland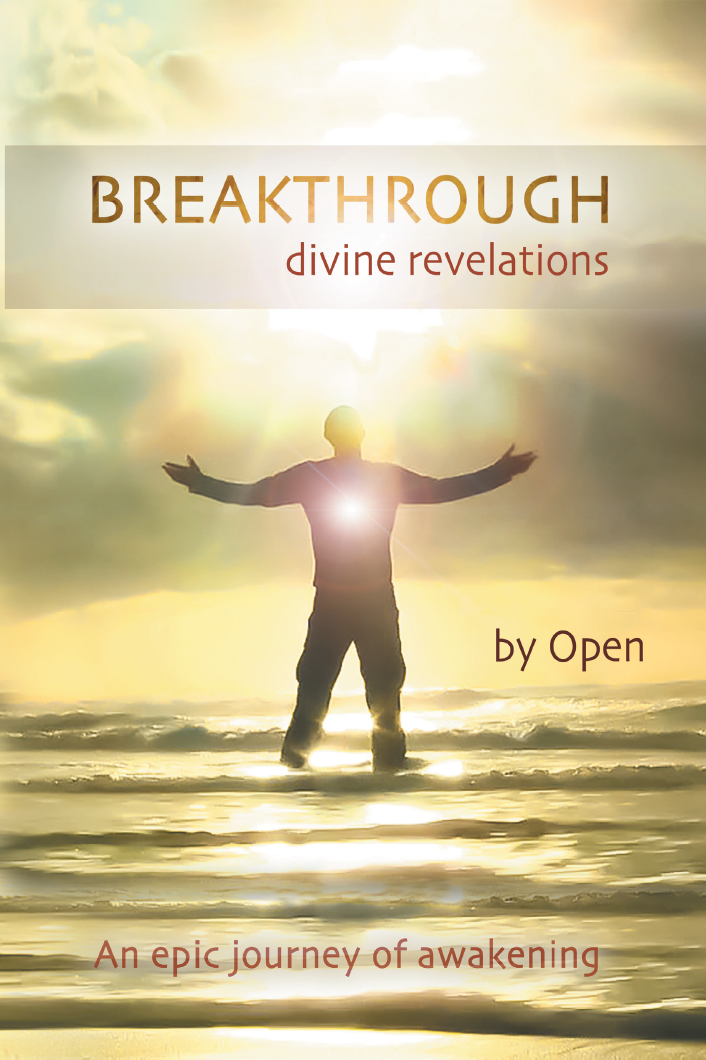 The work is introduced and explained through an epic, true story of one man's journey of Spiritual Breakthrough. It reveals how, in every single moment, each person is supported by an etheric divine connection - a benevolent force - supporting you in life, and working with you to break through into your greater divinity. The book helps you look deeply into every situation you face and find the deeper meaning - the divine revelation. It shows you how to embrace the moment fully, what to work with and how to work, so that you can eternally live the brilliance of You.
The world stands on a precipice. Divine revelation is the answer. It's time.
Get the Book (ebook or paperback)...

Breakthrough Meditations
Here are two specific Openhand download meditations applied within the Stage 1 Breakthrough work, which are frequently practiced at the Openhand gatherings: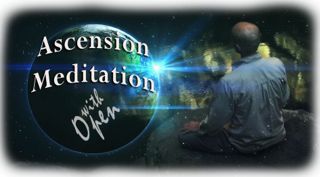 A powerful audio meditation to help you let go and allow in the Ascension energies of higher consciousness. People have told us it's deeply releasing, catalytic and evolutionary.
The meditation has a duration of 25 minutes and can be listened to for free at this link below, or else downloaded to your device for a small fee:
Openhand Ascension Meditation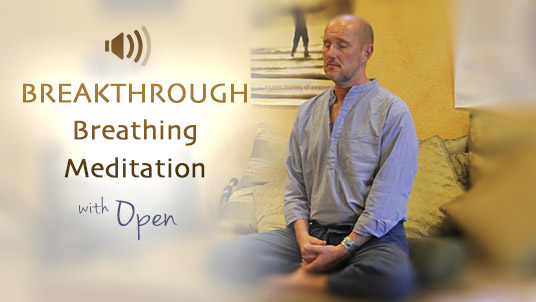 The Openhand Breakthrough Breathing Meditation connects with internal awareness, and then, helps find correct alignment of the One, your soul, and the harmony between soul and bodymind. Over 25 minutes, the meditation teaches technique, which can then be practiced for just 5 minutes at various times through the day so as to reattune that internal alignment. It leads to centredness, balance and harmony in life.
Openhand Breakthrough Breathing Meditation
Breakthrough Intensive Course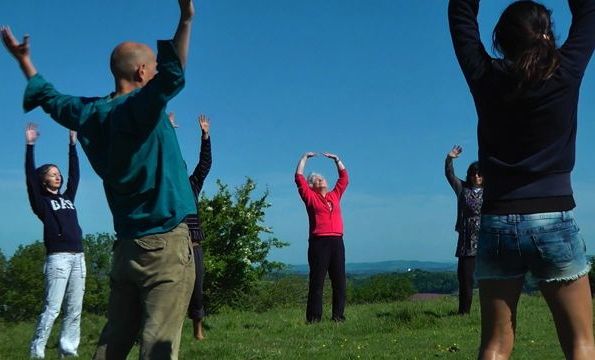 Openhand offers one day and two day intensive Breakthrough courses. They're designed to meet you where you are at on the journey, and energetically to connect you deep into the mainstream of soul and to centre in your true core - the "Sacred Ground of Being". Afterwards to step forwards from that hallowed space, positively and divinely out into the world. These Openhand stage 1 courses tend to take place at various locations around the world from September to December.
Check our Events section to find out when the next Breakthrough Intensive is happening
Breakthrough Release Video
Get involved
Get your copy of Breakthrough, order now (paperback or digital ebook)...Breakthrough: divine revelations
Take part in a Breakthrough (Openhand Stage 1) Seminar or Retreat...Current Events Calendar
Gain Facilitation Support with your Breakthrough...Openhand Breakthrough Facilitation