Openhand Stage 2: 5GATEWAYS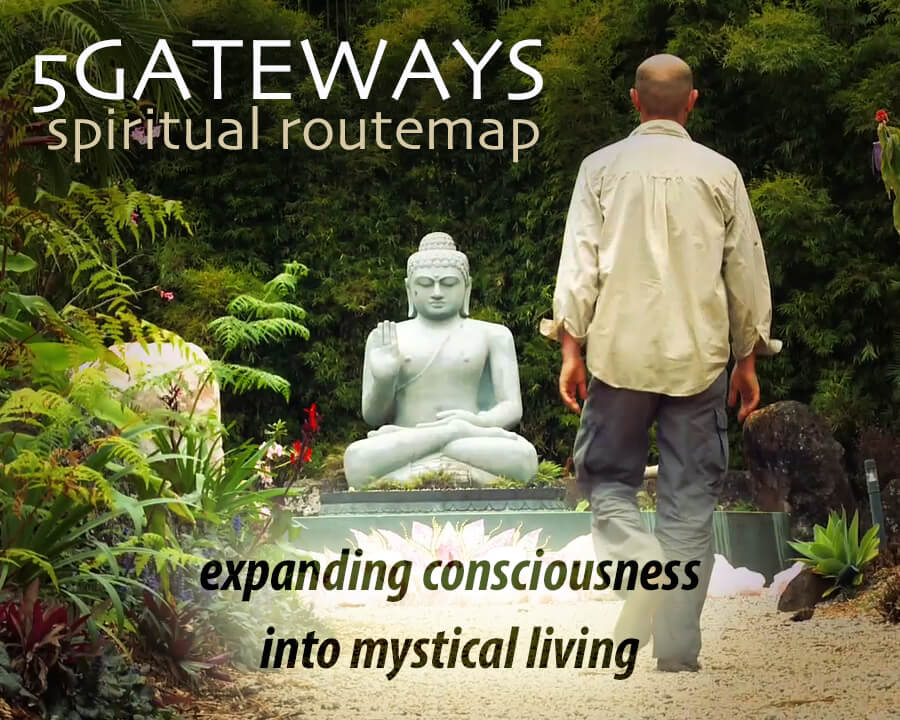 5GATEWAYS is a profound route map for spiritual evolution, handed down through the aeons by the masters, which is only now making its way into humanity's collective consciousness. It helps you perceive your life as a journey of Enlightenment, expanding greatly your sense of inner peace, unfolding authentic beingness, bringing great success and fulfillment. In understanding and applying it to your life, helps remove uncertainty, clarifies your true destiny, and helps you unfold that. It can catalyse your next evolutionary leap.
5GATEWAYS is Stage 2 of Openhand's 5D Shift Project. There are many ways up the spiritual mountain, for each there is a unique pathway. Yet we'll all pass similar 'altitudes' as we ascend to the summit. There are 5 key expansions leading to this Enlightenment. How does the Inner Child Identity relate, how do you activate kundalini and process karma? In understanding how these interrelate into a framework, helps illuminate why you're experiencing what you are and how to unwind through. 5GATEWAYS has helped thousands of people around the world since its inception in 2007.
This is the kind of feedback about 5GATEWAYS we've been getting from people around the world:
Thank you for sharing! All people need to watch this! It is enlightening and informational! If will all followed this we maybe able to reach a life of peace, compassion and kindness for all, including ourselves!! Let the universe give you a hug!! I am grateful!... Leslie
What are the 5GATEWAYS?
In this framework, a gateway is a marked expansion of consciousness where you shift from one vibrational state into a higher one. It usually comes with a major shift in the outer circumstances of your life, which is not only tremendously liberating, but can be exceptionally challenging too. Hence by understanding what might be going on for you, in relation to a common journey people through the ages have experienced, can greatly ease the path.
Here then is a summary of the 5 expansions, the 5GATEWAYS:
GATEWAY 1: Awakening - awakening to the mainstream of soul
GATEWAY 2: Realignment - switching to the governance of the soul in daily life
GATEWAY 3: Transfiguration - unification of lower and higher self through Kundalini Activation
GATEWAY 4: Enlightenment - processing out all past life karma for full soul integration and experience of The One
GATEWAY 5: Resurrection - activating your higher bodily vehicles of expression leading to full multidimensionality
Openway spiritual compass
You'll also require to hone your 'spiritual compass' for day-to-day decision making coming from the soul. This leads to greater soul integration, moving through Gateway 2, leading to a more fulfilling, successful and abundant life. For this Openhand provides the compass attunement method, Openway: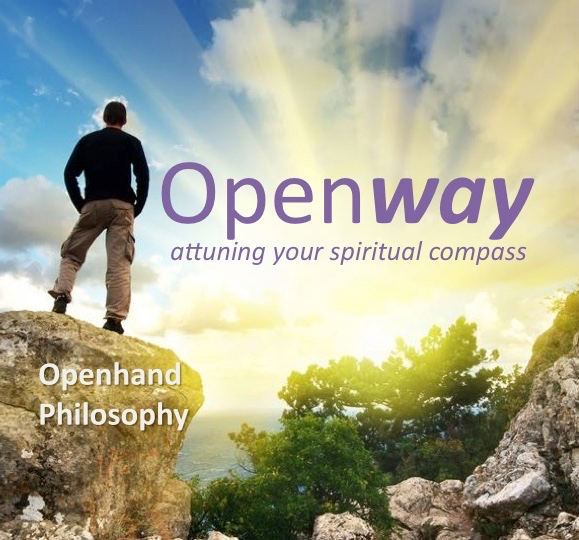 There is a natural flow behind all events in life, which if you can follow, leads to great success and fulfillment
The universe works tirelessly to reveal your profound beingness; it reflects through mirrors you draw to yourself
"Openway" is a unique spiritual approach, to help you understand the often conflicting reflections felt within
It's about attuning your spiritual compass, setting sail with the direction of your soul, unleashing it through your life
It dissolves karmic density, as you follow your evolutionary journey through the 5GATEWAYS, into the New Paradigm.
We help people apply the 5GATEWAYS routemap and Openway spiritual compass at our gatherings.
Discover More About the Stage 2 5GATEWAYS retreat
5GATEWAYS: a routemap to catalyse your spiritual evolution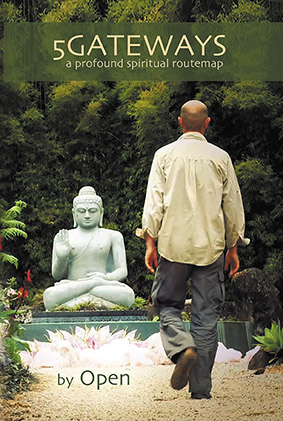 The best way to understand and become familiar with the philosophy of the 5GATEWAYS, is through the 5GATEWAYS text book, which provides enlightening tools, tips and advice for each stage of your journey...
300 pages of Enlightening tools, tips and advice for greater insight
Learn to follow inner guidance in day-to-day life for successful living
Discover where you are on the path for increased inner peace
Live a divine life in 5D Consciousness here and now
Make sense of Karma, Kundalini and Spirit Light Body Activation
Get the Book in Digital or Paperback and begin reading now, from only £5.50...

Openhand Stage 2 Meditations
We currently provide two key meditations to support your transition through the 5GATEWAYS which are practiced regularly at our events and can be downloaded at the links below: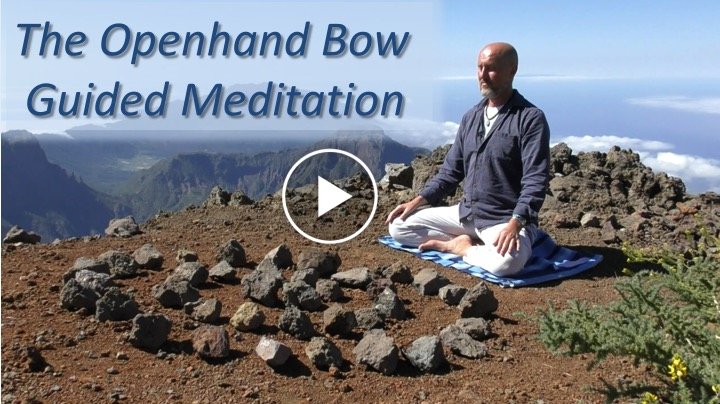 This is a guided audio meditation of the Openhand Bow, applied frequently on our courses, which has been developed from Kriya Yoga. It is designed to help you get deeply into inner tightness and density, to process it, unravel it, and let the soul infuse through for maximum transformation. It is deeply liberating and empowering. You can freely watch a visual demonstration of the bow in this Openhand Shift Video Diary here... "Transmutation".
Sample and Download the Openhand Bow Meditation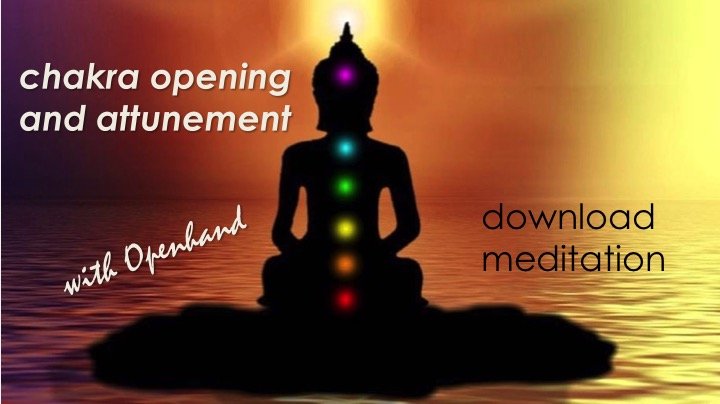 This is Openhand's Chakra Opening and Attunment Meditation, which has been adapated from the ancient Kriya Yoga and frequently used during Openhand's courses and events. It applies breathing and relaxation to bring awareness to the chakras, to open and attune them for greater authenticity and alignment in life, through the choices that you make from relationships to careers and general living circumstances.
Sample and Download Openhand's Chakra Attunement Meditation
5GATEWAYS Retreats around the World
Openhand regularly conducts World Tours sharing the 5GATEWAYS work through our retreats. They take you on a progressive journey, through the inner layers of consciousness, reuniting you with your True Self and expanding you into 5D Consciousness. Here's a brief video insight...
Discover More About the Stage 2 5GATEWAYS retreat
Get involved
Get your copy of 5GATEWAYS, order now (paperback or digital ebook)...5GATEWAYS: spiritual routemap
Discover more about the 5GATEWAYS (Openhand Stage 2) Retreat...5GATEWAYS Retreat
Check our Events section for our current schedule of events...Openhand Events
Speak with an Openhand Facilitator skilled in 5GATEWAYS...Facilitator Network