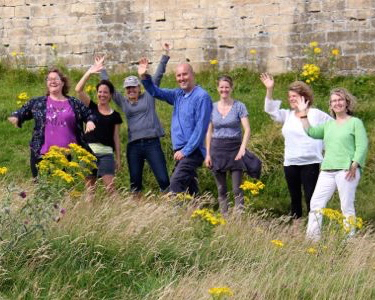 Openhandweb is a worldwide community of evolving people, with a common sense of destiny and purpose: evolving into a New 5D Paradigm.
See how you might like to get involved in the community:
Openhand Forums
Openhanders so often say to us how transformational it can be to share their journey with others in open forum. Some of course may want to protect their identity in the beginning and that's entirely understandable. The key is that in sharing, we start to touch the inner threads of consciousness we're working with. So it helps people begin to process blockages and unveil new gifts of beingness. Plus also in sharing, you'll draw responses from the team whose passion and dedication is to assist all who want to engage with us. So if you feel it, do subscribe to our community and post forum topics. Become a community member...Register
Conscious Kitchen
Conscious living is vital to our spiritual evolution and probably what we consume must be at the top of the list of spiritual priorities. At Openhand, our Conscious Kitchen is led by Trinity Bourne, who has developed her conscious eating recipes over many years, tested them with great success at the Openhand events and has now compiled a colourful and inspiring book full of the recipes. They're offered for the Openhand Community to enjoy and benefit from. For delicious and conscious recipes...Trinity's Conscious Kitchen
Openhand Facilitators
Openhand Facilitators are people who've successfully completed all stages of our advanced Ascension course program (levels 1 through 3). Plus they will also have successfully completed our year long Facilitation Program. These are individuals who've worked diligently to unveil their own gifts in order to give selfless service to others. Not only do they have an in depth and thorough understanding of the Openhand approach and philosophy, they also will each have their own unique healing skills and methods.
Need some assistance from a facilitator? Here's whose currently available...Openhand Facilitators
Want to become a facilitator yourself? You can find out more about the program here...Facilitator's Program