Openhand Spiritual Seminars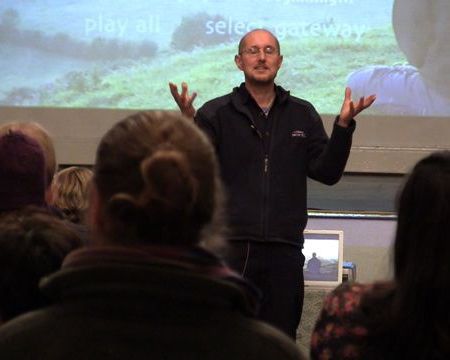 I am a higher dimensional catalyst. My soul was naturally drawn here by the challenge and complexity of the current situation on Earth. Humanity's karma of disconnection from the divine and lack of trust, has created an unsustainable situation of escalating consumerism; one which is set to unravel in the most spectacular of ways. This is nothing new. The Divine is constantly working to bring greater light into the darkness. I work as a catalyst to help unravel such blockages through the field, thus bringing greater alignment and harmony with the natural flow of life. I empower authentic beingness in people, by resonating soul frequencies, that they can feel inside. If you'd like me to speak at your event or to your community, then do read on...
"I have plenty of experience in Spiritual Evolution, over many lifetimes. I can help highlight inner distortions and thereby catalyse the evolutionary process for people."
Seminar highlights
Right now our planet is undergoing a quantum leap in consciousness which is calling into question the very fabric of any structure founded on a lower harmony. That's why our society is becoming so unstable.
In understanding how these shifts of consciousness affect us, we can make much greater sense of why our lives are being influenced as they are and we can clear the path to a more spiritually successful and practically sustainable future. This "Your Divine Being" seminar will be purposefully crafted to inspire this. The main themes covered are...
Making sense of your spiritual unfolding: why our lives are being influenced as they are; to understand the bigger picture, and thereby smoothly ride the transitions of consciousness.
Expanding your insight to the profound nature of reality - our multidimensionality - unleashing transformational energies to catalyse your evolution.
Providing tools, tips and advice, to inspire the release of internal blockages, conditioned behaviours, limiting thought forms and past life karma.
Relating your transition to global events from financial instability to accelerating climate change, that you may become a positive force for change.
How to transcend the limiting confines of the merely physical; and thereby expand into the profound divinity that you are.
"These Openhand Seminars are not about speaking at you, we're resonating a vibrational frequency, unraveling inner density and expanding higher consciousness."
The Openhand Work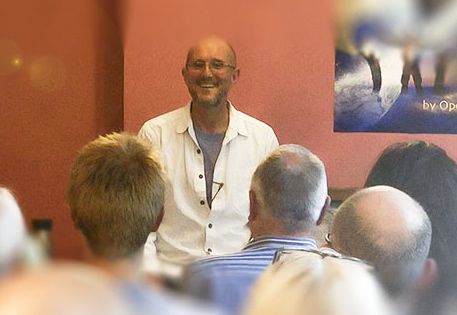 Openhand has been helping inspire this planetary shift of consciousness for twelve years now, working both with individuals and groups around the world.
We're carefully harnessing the Benevolent Organising Energy of the universe, surrendering to the natural flow of the moment. Operating in this way, we help catalyse internal shifts of consciousness in people by breaking down blocked energy and activating their inner light.
Seminar Feedback
Here is the feedback we received from the UK National EFT conference in Glastonbury in March 2010...
"The cherry to add to the icing was the guest speaker, "Open", whose talk on the planetary shift of consciousness occurring around 2012 was jaw-droppingly, goose-pimplingly, spine-tinglingly...well, you get the picture and I would not and could not undermine his talk by summarising it. Therefore, I can only suggest that you check out the seminars and courses Openhand run."
Seminar video clip
Here is a clip from a recent Shift Seminar in the UK...
Arrange a Seminar
We purposefully maintain our pricing low so as to be all inclusive. We simply ask that our out-of-pocket costs are covered and a meaningful energy exchange acceptable to both parties. That is something we can talk about when you contact us.
To talk to us about your group seminar....click here