Featured Articles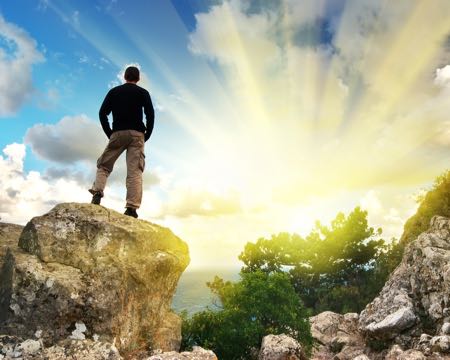 NEW: Living 5D Consciousness Now...5 Typical Experiences
How do you know if you're beginning to live in 5D Consciousness? I am blessed to be traveling the world working with ascending people. Here are 5 key experiences people tend to have.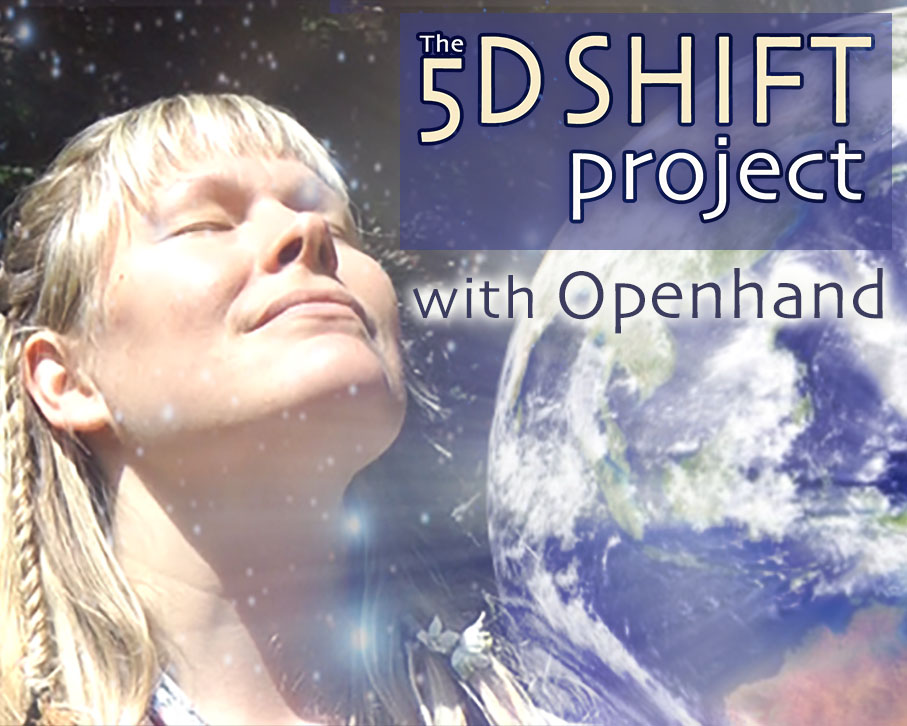 NEW: Understanding the 5D Shift ...5D Shift Project
The Earth is undergoing a monumental shift of consciousness, happening progressively, right under our very noses. What will is mean for you and how can you participate?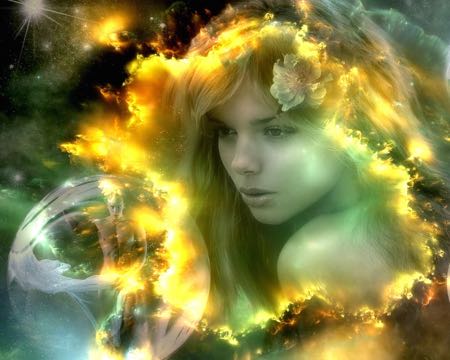 NEW: The 3D World is steadily unravelling itself. Work past sadness and Find Paradise Within
The Great 5D Shift accelerates now, and the 3D world is in terminal decline. Work past any sadness or expectation. Time to transcend the physical.
.......................................................All Spiritual Articles
Awakened Living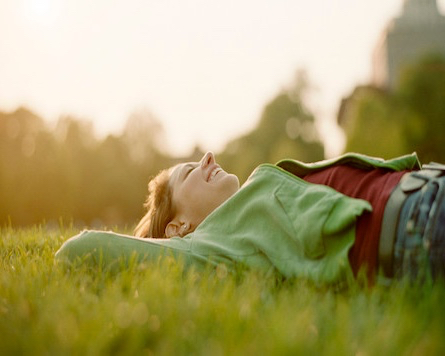 NEW: Overcoming Fear in Your Life by Embracing Death
Fear of death is often what contains people within society in some kind of limiting box - people are often afraid to step out and be them because of the risk. How about overcoming that?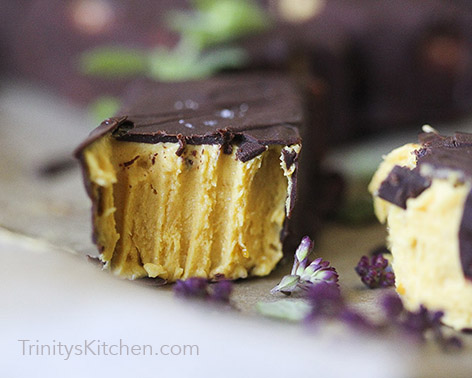 NEW: The Food Revolution Continues...Healthy Mango Choc Ice!
This just has to be high vibrational food at its best. Who ever said plant based was boring, has never really eaten the best of the best! Try these healthy mango choc ices. They're amazing.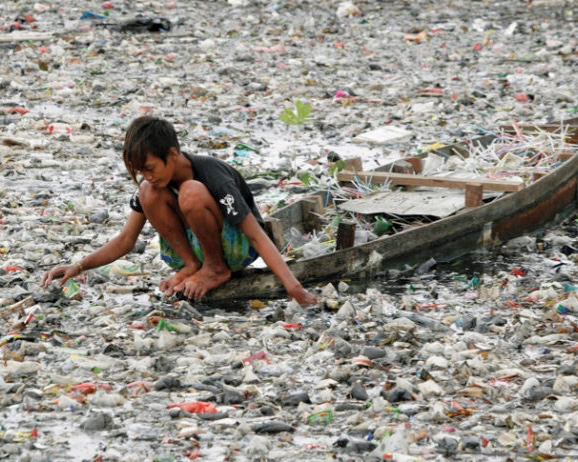 NEW: REAL Solution to Looming Environmetal Catastrophe?
What about this for a statistic - society is now consuming 1 million plastic bottles per minute. At this rate, there will be more bottles in the ocean than fish. What's the real solution to this absurdity?
.....................................................All Awakened Living Views
Featured Events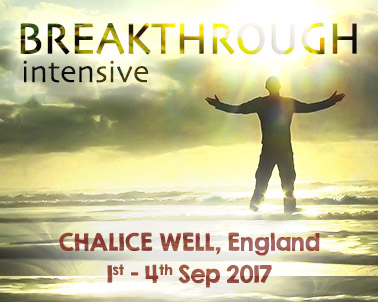 NEW: 5D Shift Launch
AVALON/UK: 1st/4th Sep
The Great 5D Shift Project is the culmination, the crystallisation, of Openhand's purpose & meaning for being here - to support your Great Shift. Kicking off at the Chalice Well.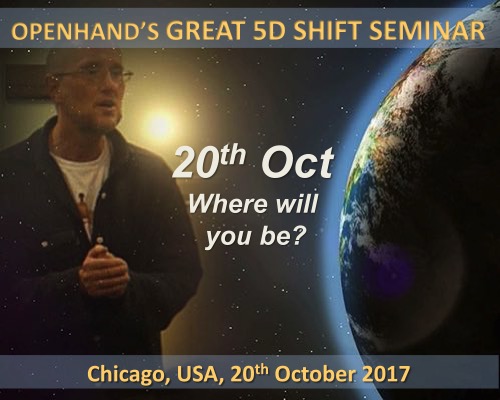 NEW: 5D Shift Intensive
CHICAGO/USA: 20th-23rd Oct
This is our 5D Shift Intensive Weekend, with Friday evening 3hr seminar, weekend Breakthrough Intensive, and Monday morning one-on-one satsang. Chicago, Chicago - come join us!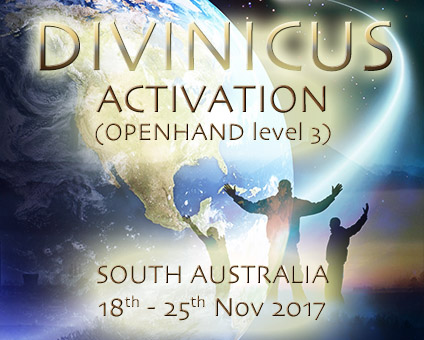 NEW: DIVINICUS (Openhand level 3)
AUSTRALIA: 18th-25th Nov
This is Openhand's 'jewel in the crown', legendary level 3 course, previously known as "The Transfiguration". It takes you deep into your past life karma, and activates kundalini. First time in Oz!
......................................................All Openhand Events
Openhand Journal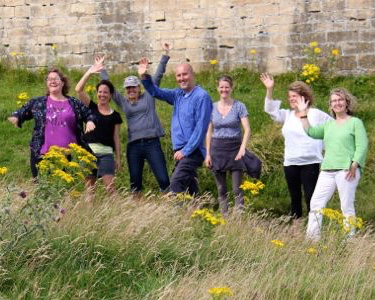 NEW: Openhand Facilitator Summer School: in Crop Circle Grand Central
We're literally buzzing in the Openhand Camp this week, with a wonderful group of 15 facilitators joining us in Avebury, UK, to hone their spiritual facilitation skills in the 5D Shift. Tune in, join us.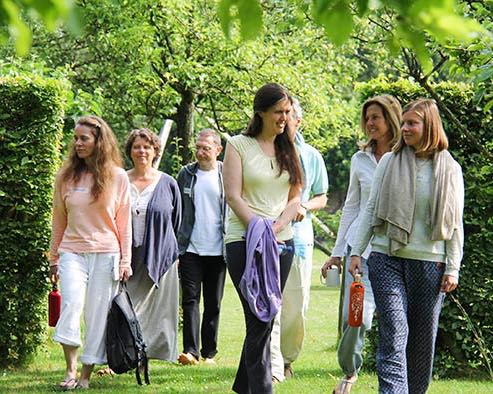 NEW: Take part in Openhand's "The Transfiguration 2017", through the ether!
This is simply an amazing gathering, drawing evolving souls from all across the world, for deep inner inquiry and shift of consciousness. Take part, by joining the journal and feeling the energy.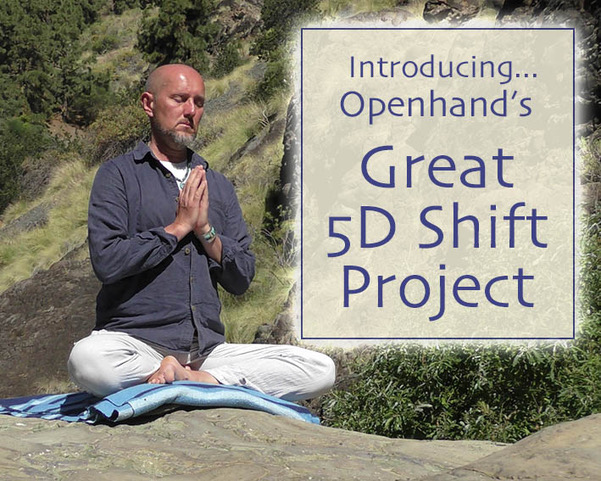 NEW: Introducing today, Openhand's Great 5D Shift Project
How will you make the transition into 5D Consciousness? The Openhand work is now converging with one emphasis, one focus: this magnificent shift into the Fifth Density. Where will you be?
..........................................................All Journal Entries