Join us in our 5D Retreats and Courses: What To Expect?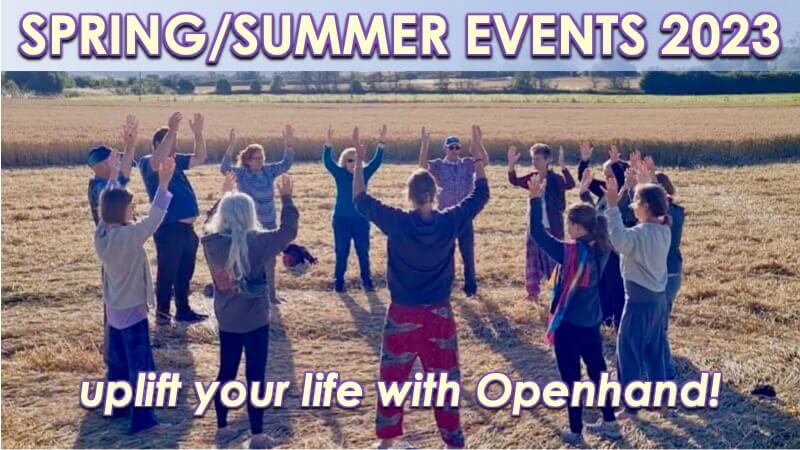 With Openhand you can come into alignment with the natural flow of the universe, allowing you to join our Ascension into 5D consciousness.
A great way to do this is by joining us on our 5D retreats and courses that can be done both terrestrially and online via Zoom. They're deeply transformative and always full of high alchemy and adventure.
5D Retreats with Openhand: The Latest
Example of Openhand's 5D Retreats:
Explore the rolling journal of our DIVINICUS retreats through 2023, both on Zoom and Terrestrial. These kinds of retreats take you into the deepest nature of your divine self, where we strip away all distractions, take you into the "desert of the real", and unveil your true authentic beingness.
DIVINICUS Rolling Journal: Videos, Audio Meditations, Comments and More
Included in these kinds of retreats are:
• Stripping off activated karmic energy of the pandemic
• Integrating inner child, undertaking radical forgiveness
• Activating and integrating kundalini, uniting higher and lower self
• Dispatching entities and implants, unwinding the intervention
• Connecting with angels, your higher guidance and starsoul family
• Activating the spirit light body & 5D DNA, ready to shift into 5D
• Channelling the new energies for vibrant creation in daily life
We also offer other retreats and seminars such as:
• 5D HUMAN ACTIVATION: 5-Day Course, Zoom
• Facilitator and Lightworker Training Program
• Ascension Exchanges: 1/2 Day Interactive with Open
Openhand 5D retreats: what to expect?
Hugs and Illumination all Around
There will be hugs and embraces all around - even and especially when we're on zoom and in the ether...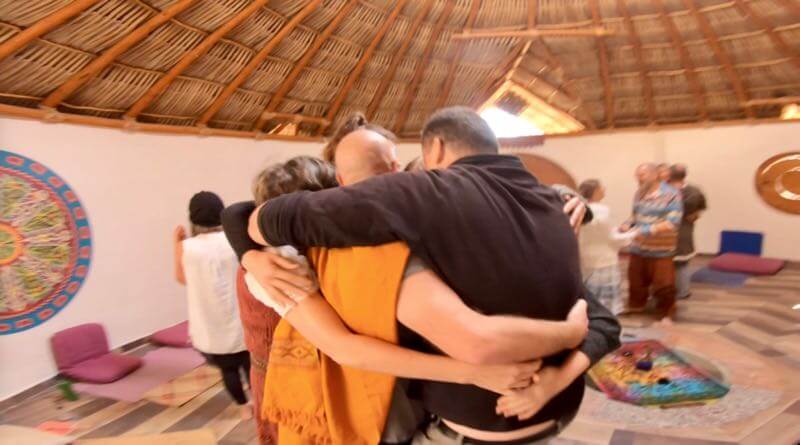 Yes, there will be great food...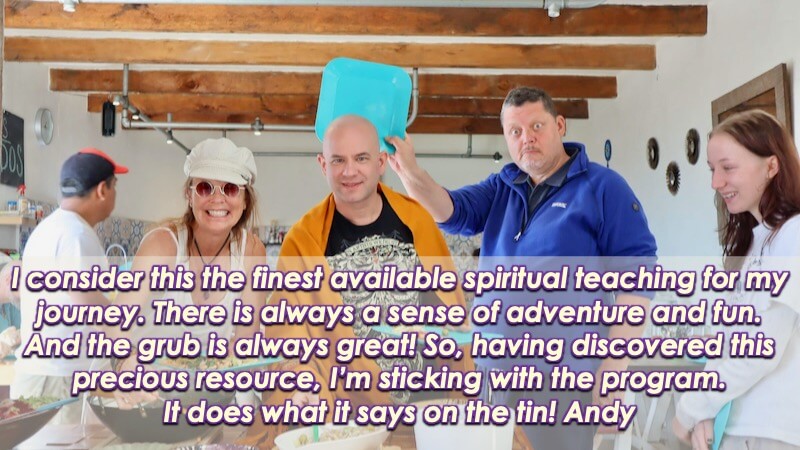 But we'll also go deep!!...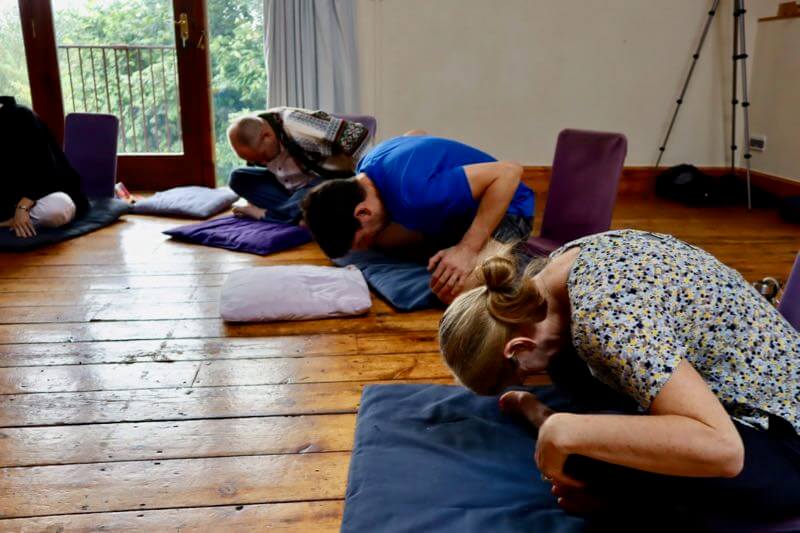 Whether terrestrial or online, we'll illuminate, realise and actualise...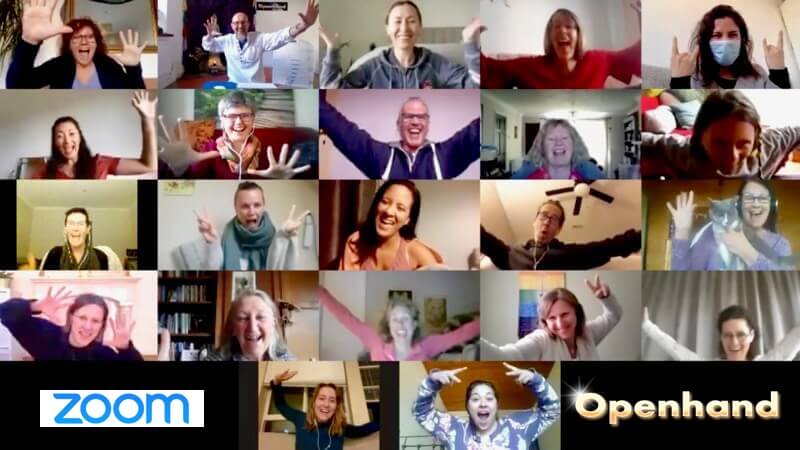 Testimonials: what do participants say?
"Openhand and these retreats are the greatest discovery in my life. There are not enough words in any language to express that gratitude that I feel within my heart. Here I found my soul family – my true family - joining this wonderful international community, connecting with most beautiful souls. We cry together, we laugh together, we dance, we sing together, we break through together, we reflect upon and resonate with each other. We feel much love and compassion towards each other." Asya

"The last four days at the Openhand Retreat have been phenomenal. Loads of old karmic relationship energy has shifted. In fact, since starting the Openhand work just a few months ago, everything in my life has changed beyond belief. Intense and utterly transformative, I'm so grateful to have found Openhand, connecting with like-minded souls and discovering who I really am. We ARE the shift!!" Jane

"Just a quick email to express my heartfelt gratitude and appreciation for the life changing and enlightening experience over the past 5 days. Wowsers! The retreat was the jumpstart I needed to power up my spiritual journey and you not only gave me the motivation and guidance required but also offered the tools I was lacking to forge my way through the important inner work that I now know was required. Thank you! Thank you! Thank you!" Nicky
Get Involved!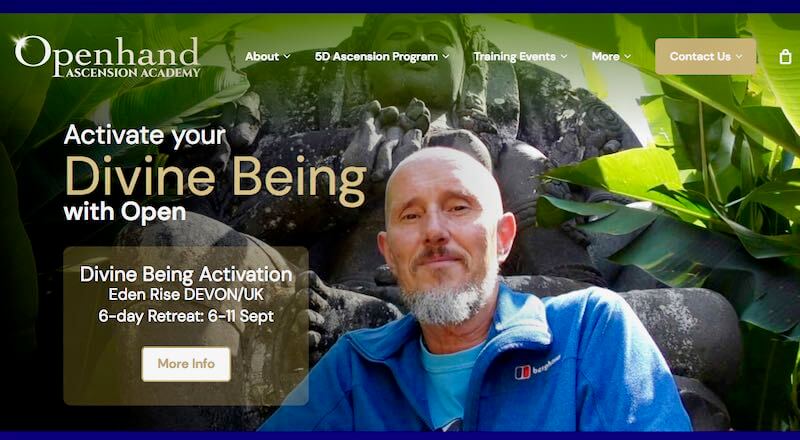 To learn more about our course programs on Ascension and 5D consciousness, both online and terrestrial, see our website for more details today:
137 Reads