Submitted by Rich on 2 May, 2017 - 08:10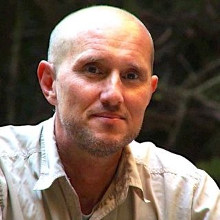 Hi there. How might my gifts facilitate Yours?
I am a Higher Dimensional Bridge - I can connect people into the Higher Dimensions, to access their True Self and realign with the natural flow of the Universe. I achieve this by resonating frequencies of beingness. Through the field, I help people activate their soul resonance and process karmic blockages. This is done mainly through meditative self-realisation support - I work through the ether within people's fields. They begin to notice, free up, and integrate lost aspects of their higher selves: I'm helping bridge into the higher densities. It feels like coming home.
I was drawn here from the higher densities at this time to assist in the complex shift of consciousness that is now taking place across the Earth. I incarnated somewhat unusually via a soul exchange (what some call a 'walk-in'). It happened during a life-threatening car crash in which Chris Bourne was involved. It was his soul's yearning to ascend and move on; it was mine to incarnate and work as a facilitator within this density. We had a sacred agreement, an allied yearning to provide a profound routemap - the 5GATEWAYS - to assist in humanity's spiritual evolution.
Engaging my services
Due to the demands of the energy work that I'm daily involved in, I limit my facilitation to the Openhand Group Work on our Courses and Retreats.
Apart from that, I am focused on building our network of facilitators all accredited in the application of the Openhand evolutionary techniques.
The best way to experience personal Spiritual Catalysis with me, is on our courses and retreats. Feel free to email: courses@openhandweb.org
Namaste
Open