"Breakthrough!": Weekend Workshop - 18th-21st Nov, Kiama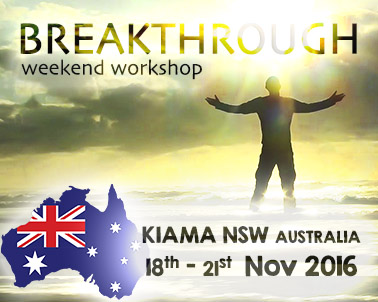 Humanity has been living in the density for too long! It's time to breakthrough and breakout - to connect fully with the divine, and to breathe it into every single situation of your life.
Every moment offers the potential of divine breakthrough.
It's just a question of knowing where to look and how.
When you Breakthrough, miracles and magic unfold through and around you. You're lifted out of the density and into a New Paradigm of Light, which you can live here and now, in every moment. That's the phenomenal possibility of Openhand's new "Breakthrough!" work.
The Local Organiser for the Event is Katie Derrett of Emergence/Kiama
Beginning with Friday Night 3hr Interactive Seminar on Nov 18th, at the Emergence Studio
Followed by 2day Weekend Workshop and Monday Morning Satsang.
4721 Reads