Hosting a 5GATEWAYS Retreat or Seminar
Arranging a 5GATEWAYS Event at your Location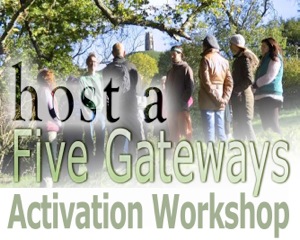 It is Openhand's calling to carry the message of the 5GATEWAYS around the world. So far we've held events as far a field as Toronto, New York, Florida, Budapest, London, Edinburgh, Berlin, Malta, Bryon Bay and Sydney. We're meeting wonderful people, working together to catalyse this profound shift in consciousness to the higher paradigm. So maybe you'd like us to come to your location? It's not hard. All you need is a small group of several people to cover the transport expenses. These are powerful activations of consciousness that people are gaining greatly from: expanded consciousness that then ripples out into people's lives and the wider world. So if the idea interests you, read on and contact us about the possibility...
It's very straightforwards to arrange an event in your location.
You'll need to have the possibility of raising a group size of around 12,
and know a suitable venue, such as a yoga or meditation hall.
5GATEWAYS highlights
self realisation, guided meditations with group and individual interaction to activate higher consciousness
energy processing to release internal blockages and dissolve limiting, conditioned behaviour and thought patterns
exploration of the profound nature of reality combining direct spiritual experience with grounded scientific understanding
in-depth exploration of the authentic nature of the self including the absolute, the soul, our chakra system and bodily vehicles of expression
the five key expansions including, inner child awareness, kundalini activation, karmic past lives, Enlightenment and Ascension
Our 5GATEWAYS work is purposefully crafted for people from all cultures and spiritual backgrounds.
It matters not what level of development you are at,
it can catalyse the beginner or the seasoned traveler alike.
Guided by Spiritual Catalyst "Open"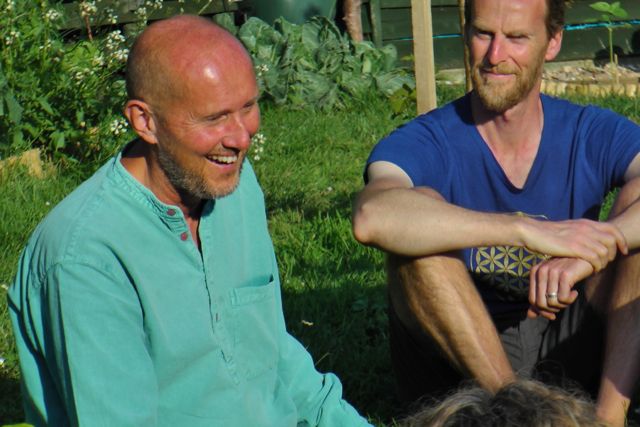 Our course work is carried out in small groups of around 12, guided by Open, who is a Higher Dimensional Catalyst - a bridge into the higher dimensions. His approach is to use intuitive, guided meditation techniques, and self realisation exercises to align you with your soul. Working through the field, he is skilled at activating and removing karmic past life blockages. He can resonate, and help you attune, the authentic frequency of your being. Participants find themselves dropping into the profound nature of who they truly are; an experience which then infuses beneficially into every facet of their lives.
Many approaches, one destination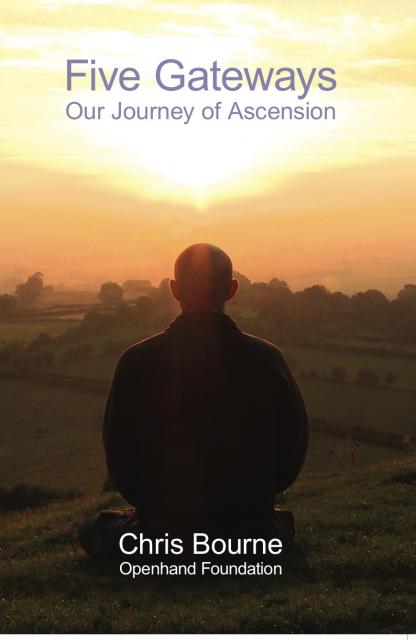 With so much of the old ways of living within society beginning to fracture and fragment, the only viable way forwards is a shift in our own consciousness. But with so many varied approaches and terminologies, how might we be truly sure we're heading into the higher evolutionary paradigm?
Five Gateways is a profound routemap which although has been established by spiritual masters throughout the ages, is only now just finding its way into our collective consciousness. Whilst the journey for each of us will be unique, the routemap details five key internal expansions of consciousness which we can all pass through.
"This Five Gateways energetic framework, is already integrated into the fabric of our lives. It's how we are influenced by the natural flow of the universe through multiple dimensions. Bringing increased conscious awareness to how we're currently being influenced, has the strong tendency to catalyse empowering shifts in peoples lives."
5GATEWAYS web documentary
An insight into the background for our work, can be gained from our 5GATEWAYS web documentary which you can view freely here below...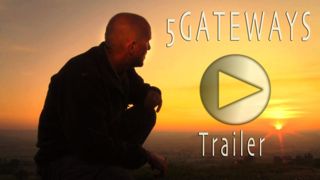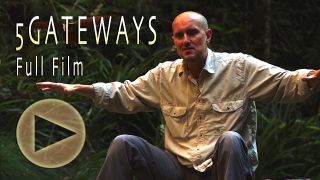 Play trailer
(5 mins)
or full film
(101 mins)




Workshop feedback
"I have to say that I'm still "buzzing" after last weekends course, it was a real challenge to come back to work on Monday! I want to thank you for so many things, for assisting in the internal energy shift, for reminding me of the powers of self awareness, for increasing my inner smile to such an extent that I left the course laughing on both days and to be such a perfect example of oneness, I have been truly inspired. My life has been full of meetings with spiritual leaders, so called experts in the field and it was so refreshing to be in the company of someone who is living completely and wholly in their truth." Kiran
"Just to say an enormous thanks for your efforts running the recent Openhand course I attended. I was literally blown away by the incredible energy and I don't know which I enjoyed more, learning and working through the exercises or meeting so many wonderful people. The effects have been nothing short of profound on my own personal growth and I am looking forward more than ever to getting involved with upcoming events and also experiencing more of your incisive understanding." David
"Thank you for a wonderful workshop! I thank my guiding Angels for leading me to it! I thank you for you gifts of healing and your guided wisdom, they resonated deeply. I thank you for bringing me back to a state of peace when the last few months have been filled with much turmoil. Thank you for helping me listen to my soul over the chatter of my ego. Thank you for your patience and understanding." Caroline
Here are some pictures, feedback and sharing from a recent workshop... Click here
Help host a 5GATEWAYS Event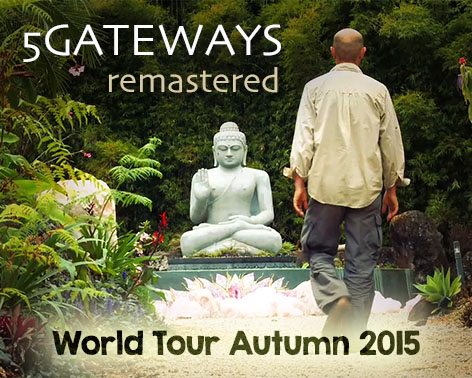 It's not hard to help organise a 5GATEWAYS Event in your location. Openhand is already drawing popular interest from pockets of spiritual groups around the world. But we do need assistance from someone on the ground, someone who knows the location and can help arrange a venue and a degree of promotion. Ideally you'll have some connections of your own that can create the initial interest and energy.
To talk about the possibility in your location...contact us
***IMPORTANT*** We will respond to your email as soon as possible, if you have not heard from us within 24 hours, then please check your spam folder.