5GATEWAYS: a profound spiritual routemap (book)
SECOND EDITION, NOW AVAILABLE
PAPERBACK: from £12:00; ebook £5.50...PURCHASE HERE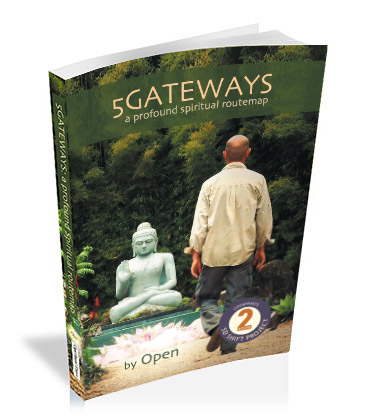 Where are you on your spiritual journey? How might you be affected by inner child conditioning and blocked energy? What is Kundalini Activation? How do you process karma to become enlightened? How do you activate your spirit-light-body to ascend into the Higher Paradigm? There are many ways up the 'spiritual mountain', for each of us there is a unique path. Yet those who have climbed before often speak of five key expansions, five key 'altitudes' through which all tend to pass. It is a common journey that has been established by spiritual masters throughout the ages. The 5GATEWAYS project has been inspiring thousands of people around the world since its release in 2007. Now this remastered book contains an extra 80 pages of tools, tips and priceless advice for your evolution. 5GATEWAYS is the blueprint for mankind's next evolutionary leap.
Remastered book contains an extra 80 pages of tools, tips and priceless advice for your evolution.
Book features:
A profound, age-old and priceless spiritual routemap that you can apply effectively in all aspects of your daily life
Understanding what is an inner consciousness Gateway - how to know if you're passing through one
Ways of catalysing your evolution including meditation techniques, self realisation approaches and Kundalini Activation
A comprehensive pallet of tools, tips and advice for dealing with energy blockages, conditioned behaviours and karma
Understanding the true meaning of Enlightenment - how this can enhance your life beyond imagination
Methods of activating your spirit-light-body, sacred sexuality, divine manifestation and Ascension
Crystal clear, higher consciousness insight into the way forwards for humanity through these times of profound change.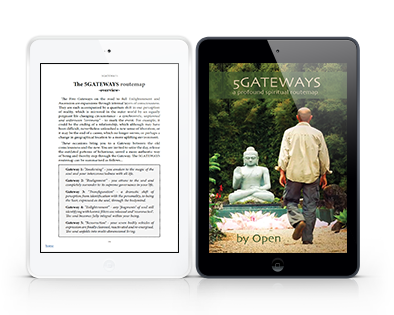 Excerpt from the book...preview here
PAPERBACK: from £12:00; ebook £5.50... PURCHASE HERE
Please Note: All revenues will go to Openhand Ventures - a not for profit organisation dedicated to the spiritual evolution of humanity and the planet. Reviews:
"Intellectually stimulating, personality provoking, a must read for serious spiritual seekers everywhere. The magnitude of its impact lies in Open's unique ability to understand and convey esoteric knowledge as a demystified, practical application for daily living in the 21st century. Those who take the time to absorb the depth of the message, will be launched down their spiritual path like a comet." - Lesley
"My dear friend, I have the 5GATEWAYS book and it sums up everything I believe and have come to know. Open's unique, sacred point of view is wonderful, his writing accessible and his knowing, I believe is true, true, true. I have added the book to my recommended reading and I shall be telling all my like-minded friends about it as essential reading for anyone on the path. thank you so much. with love and blessings." - Veronika
"This is a truly outstanding piece of work. It details very powerfully our journey of spiritual awakening but in a way I've not seen done before. By relating our journey to five particular transitions, it's been possible for me to see exactly where I am at and why I'm experiencing the things I am in my life. Everyone who considers themselves on a spiritual pathway should read this!" - David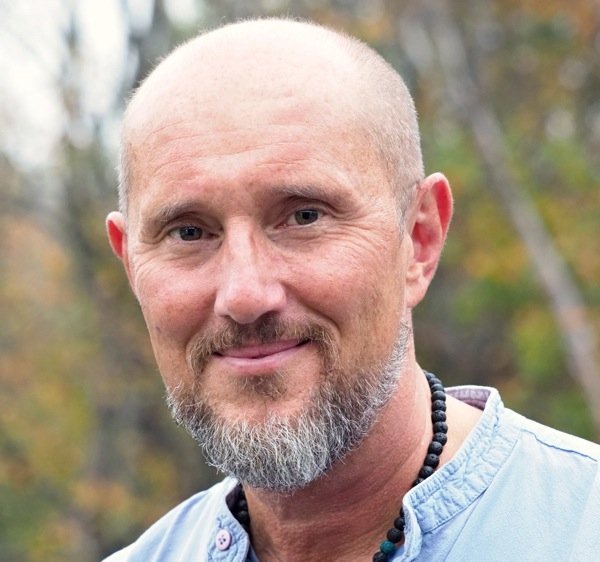 About the author:
I am a Higher Dimensional Bridge - which means I can help people connect into the Higher Dimensions; to access their True Self and realign with the natural flow of the Universe. I achieve this through the activation of energy: I'm able to feel people's karmic blockages in my own field, and help dissolve them. I do this through the written or spoken word, and on courses or seminars by resonating frequencies of authentic beingness through the field. People begin to notice, free up, and integrate lost aspects of themselves. It feels like coming home.
I was drawn here from the higher densities at this time to assist in the complex shift of consciousness that is now taking place across the Earth. I incarnated somewhat unusually via a 'soul exchange' (what some call a 'walk-in'). It happened during a life-threatening car crash in which Chris Bourne was involved. It was his soul's yearning to ascend and move on; it was mine to incarnate and work as a catalyst within this density. We had a sacred agreement, an allied yearning to provide a profound routemap - the 5GATEWAYS - to assist in humanity's spiritual evolution.
9011 Reads