Five Gateways Activation (NOW FULL): 25th/26th January
*NEW* Enhanced Activations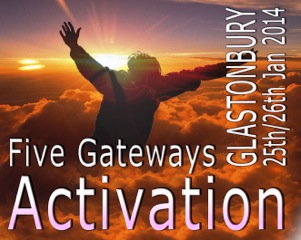 Our evolutionary path has reached a vital crossroads. The system that has both sustained and controlled us is beginning to unwind and unravel. We can no longer rely upon it. Our only real solution is evolution, leading to a new existence in a higher paradigm of being, existing here and now all around us. We must cleanse the old consciousness from our system. Openhand is harnessing the energies of benevolence to activate authentic evolutionary beingness within people. We're conducting enhanced "Five Gateways Activations" around the world to reclaim our full divinity and cataylse our Ascension into a higher dimensional existence...
Five Gateways Activation highlights
Guidance through transformational self realisation exercises to remove internal blockages, conditioned thinking, energetic implants and karma that hold people back
Energy activation to initiate the next step on your evolutionary journey, ease struggle, expand your inner peace and unveil authentic beingness
Bringing into clear perspective mankind's past life journey, the overall spiritual path forwards, relating your approach and spiritual experience to a common destiny and sense of purpose
Providing you with invaluable tools, tips and advice for successful day-to-day living and how to become a positive force for change
Relating your unfolding to key global events such as climate change, peak oil, financial instability, Gaia's Ascension and our resurrection as divine beings "Homo Divinicus"
We're finding attendees are now responding even more powerfully to the work. They're experiencing profound releases of convoluted energy and expansive shifts of consciousness into the higher paradigm.
The beneficial effect has been enhanced.
Many approaches, one destination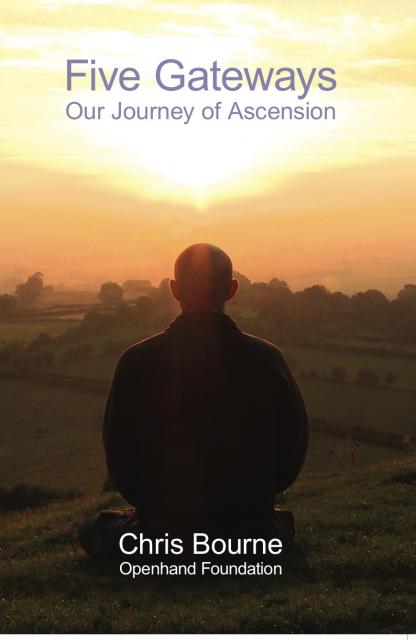 The natural evolutionary path of Humanity and our planet has suffered a controlling intervention, which although has lasted many thousands of years resulting in much embedded karma, is now beginning to unravel. Humanity is waking up, but with so many varied approaches and terminologies, how might we be truly sure we're heading into the higher evolutionary paradigm?
Five Gateways is a profound routemap which although you can clearly see in the lives of the masters, is only now finding its way into human consciousness. Whilst the journey for each will be unique, the routemap details five key internal expansions of consciousness which all can pass through.
"This Five Gateways energetic framework, is already integrated into the fabric of our lives. It's how we are influenced by the natural flow of the universe through multiple dimensions. Directing increased awareness to how we're being influenced, helps catalyse empowering shifts in peoples lives."
The Work: Energy "Activation"
This is Openhand's initial level "Activation". We create a safe and protective energetic environment, accepting you totally as you are. Then using highly evolved meditation techniques combined with powerful self realisation exercises and intuitive questioning, we guide you deep on a journey of self discovery, sinking into presence, dissolving internal blockages and unfolding profound gifts of authentic beingness.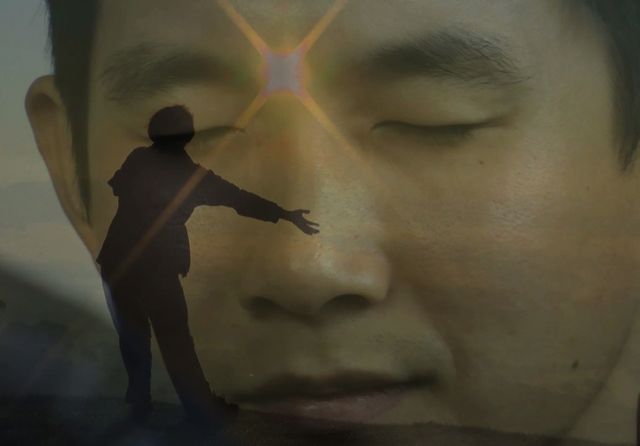 We connect and work directly with the Benevolent Organising Energy of the universe - something we call Openhand. We then resonate internal frequencies of beingness that people can feel and attune to inside themselves. We provide energetic 'keys' to a new sense of being. And we're helping cleanse and heal blockages, convoluted energy and intervention implants in your field that cause internal disharmony.
Our approach can carry you directly into the higher energetic paradigm and integrate new energies that can stay with you in day-to-day life. Such expansion of consciousness helps you realign with the natural flow of the universe which can lead to a truly successful and resilient life.
The work involves:
self realisation, guided meditations with group and individual interaction to activate higher consciousness
energy processing to release internal blockages, energy implants and to dissolve limiting, conditioned behaviour
exploration of the profound nature of reality combining direct spiritual experience with grounded scientific understanding
in-depth exploration of the authentic nature of the self including the absolute, the soul, our chakra system and bodily vehicles of expression
the five key expansions including, inner child awareness, kundalini activation, karmic past lives, Enlightenment and Ascension
5GATEWAYS web documentary
An insight into the background for our work, can be gained from our 5GATEWAYS web documentary which you can view freely here below...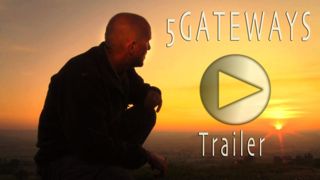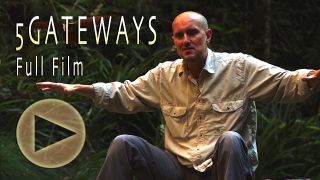 Play trailer
(5 mins)
or full film
(101 mins)




Activation Facilitators
Open (Chris Bourne): I am a higher dimensional catalyst, drawn here by the very challenging and confusing situation in which humanity currently finds itself. I am skilled in helping people unravel the energetic barriers that prevent them fully experiencing the divine beings that they truly are. This is why I felt inspired to establish the Five Gateways Routemap. It can make the Journey of Enlightenment and Ascension more widely accessible.

My soul is now centred in the higher dimensions where I find myself in communion with a benevolent presence acting through the weave of life which I call "Openhand". Working with this energy through the field, means I can energetically highlight blockages, help dissolve karma and activate beingness within people simply by sitting in meditative communion with them. It's a divine gift that fills my heart and inspires the Openhand work.

Trinity Bourne: The Angelic Realms are a profoundly integrated part of my experience here. My journey on Earth started a few lifetimes ago, a spiritual being plunged into a world of density. Unleashing ever deeper layers of light, it has been an incredible path, a constant integration of what it means to become fully human - whilst allowing a full embodiment of spiritual self. Humankind has been invited to let go of the outdated paradigm and move into a higher one, based on unconditional Love and compassion for all sentient life.

Working hand in hand with the Angelic Realms, my purpose is to support the birth of the higher paradigm, whilst infusing a frequency to inspire the reconnection of human Soul with divine consciousness. I am a heightened empath, specialising in soul attunement, karma, past lives, kundalini, out-of-body experiences, astral projection, energy balancing, global consciousness shifts and removal of energetic blockages.
Administration details
Venue: The weekend activation takes place in the heart of Glastonbury at the "Avalon Foundation" in the appropriately named "Miracles Room" - full details on booking.
Timings: The timings are 9:00am to 5:00pm (approx) on both days (25th/26thth Jan 2014).
Cost: The full cost is £110.
Accommodation: Glastonbury has a large number of inexpensive and comfortable B&Bs, Guest Houses, Hotels and Retreat Centres. Please ask for details.
Travel: Glastonbury is conveniently located in the heart of the countryside and yet within easy reach by plane, train, bus and car. It is about 2hrs drive from London and Birmingham and 3hrs from Manchester. It is a 1hr flight from Inverness in Scotland. We are a less than 1 hour bus journey from Bristol which has a main train station and international airport.
Not for profit: Openhand Foundation is a not for profit organisation. All surplus revenues are reinvested to facilitate our objective - to help others in their journey of spiritual awakening.
Booking info: To book a place or to get more information, click on this link...click here
***IMPORTANT*** We will respond to your email as soon as possible, if you have not heard from us within 24 hours, check your spam folder!!!
Alternatively call Trinity on (+44) 01458 830443.
Outcome
The changes happening in the wider world can no longer be ignored. We cannot continue as if today were yesterday. We must 'push off from the bank and dive into centre stream'. The Five Gateways Activation helps align you with the flow of sustainable spiritual living, which can carry you successfully forwards in day-to-day life.
And above all, we need to cleanse out this dehumanising and controlling intervention which has knocked humanity off track. This can be done by bringing awareness to what has happened, unraveling our resistances to it and thereby fully embodying soul.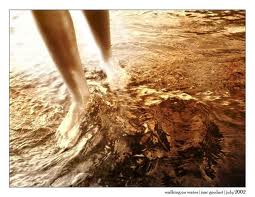 Make no mistake, we will each be challenged by what lies in front of us, but here at Openhand, we have witnessed through countless real life experiences, those who take their current lives and future evolution back into their own hands, will find safe passage through the stormy waters. By unfolding through the Five Gateways, we realign with our soul, find totally authentic beingness and in so doing, discover that the universe supports our every step.
Workshop feedback
"I just wanted to say Thank You! so very much for a wonderful weekend – I feel that changes and shifts have occurred and are happening on multiple levels, which run deeper than my awareness. From my new found place of complete trust, I feel excited to see how these changes will take effect and flow over the next few weeks. Today I feel present in every moment, completely calm in surrender and trust. Guidance and synchronicity are already flowing freely and abundantly this morning. A Heartfelt "Thank You"to you both for facilitating this deeper connection with truth – I feel so profoundly blessed, liberated, connected, exhilarated." Michelle
"Just to say an enormous thanks for your efforts running the recent Openhand course I attended. I was literally blown away by the incredible energy and I don't know which I enjoyed more, learning and working through the exercises or meeting so many wonderful people. The effects have been nothing short of profound on my own personal growth and I am looking forward more than ever to getting involved with upcoming events and also experiencing more of your incisive understanding." David
"Thank you for a wonderful workshop! I thank my guiding Angels for leading me to it! I thank you for you gifts of healing and your guided wisdom, they resonated deeply. I thank you for bringing me back to a state of peace when the last few months have been filled with much turmoil. Thank you for helping me listen to my soul over the chatter of my ego. Thank you for your patience and understanding." Caroline
It's all about the Energy!
Here is some feedback and sharing from a previous activation...It's all about the Energy!
A final reminder about the Booking Info:
To book a place or to get more information, click on this link...click here
***IMPORTANT*** We will respond to your email as soon as possible, if you have not heard from us within 24 hours, then please check your spam folder.
Alternatively call Trinity on (+44) 01458 830443).
11719 Reads