How to download our meditation Mp3 files to your iPhone, iPad or iPod
Downloading meditations to your Apple device
Apple don't necessarily make it easy to download MP3 files to your device. The easiest way we have found is by using the DropBox App (it is free)... DropBox is great for listening to your meditations when you are offline too (unlike iCloud). If you don't already have DropBox then download this on to your device from the App store. Once you have done this, you can proceed with the following instructions. You might like to create a special 'meditations' folder on your DropBox App to keep them in one place. Google Drive & iCloud are also other options for uploading, if you already use them.
How to download a meditation onto your iPad, iPod or iPhone
1. Once you have purchased the download via paypal, you will have an email sent to the same address you supplied for the credit card purchase or the one that is registered on your paypal account. If it doesn't arrive, check your junk folder. The email will look like this. Click on the text that says "View Purchase Online"...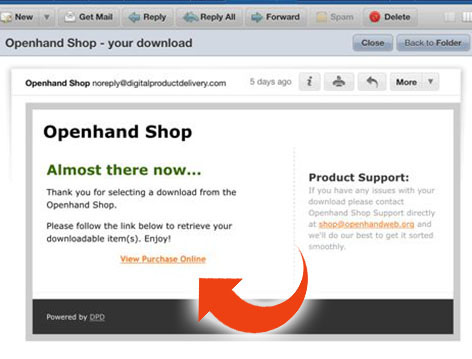 2. Once you click on the link, it will open up a window in your web browser (probably Safari) with a download button. Click on the download button...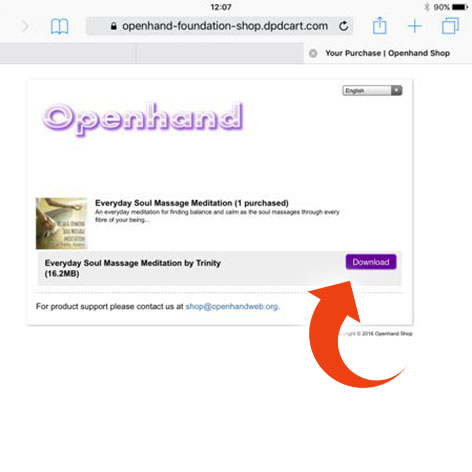 3. It will open up the meditation in your web browser, with a play button at the bottom. Your screen might look like this...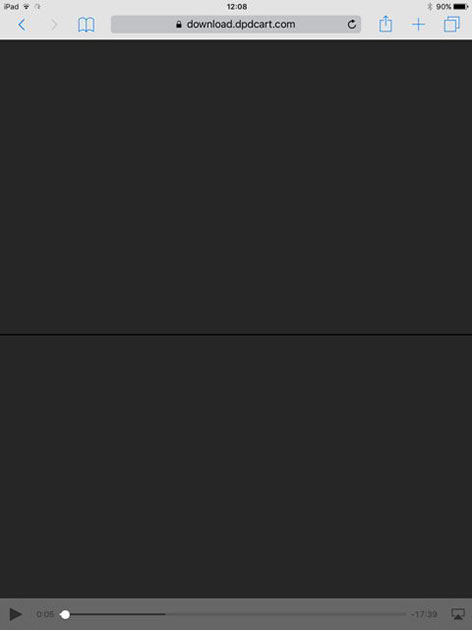 4. Tap on the Share button at the very top of your page, which will bring up the Share options. If you have downloaded the DropBox app, then you will see it here (or further along somewhere by swiping to the right and tapping on more button). Click on DropBox...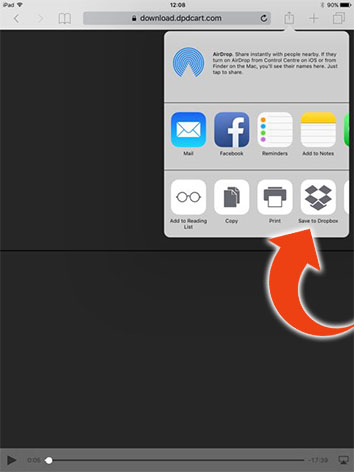 5. Tap the Save button (choose a different folder if you want, then tap Save).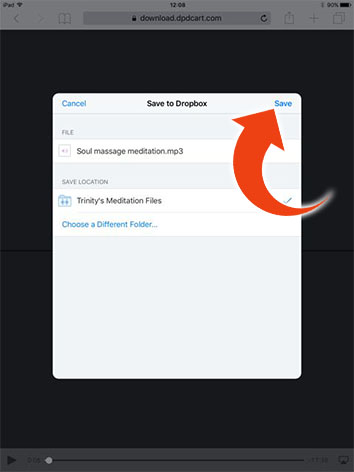 6. The file will now save and then upload to DropBox. Be patient at this stage, it can take 5 minutes. The blue uploading bar will show you it progresses...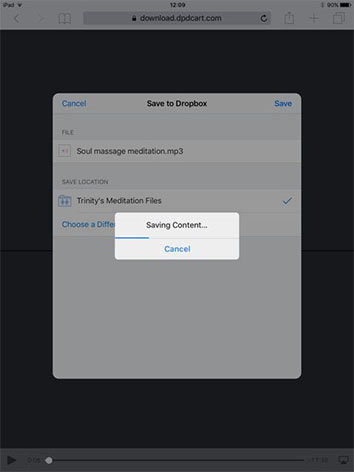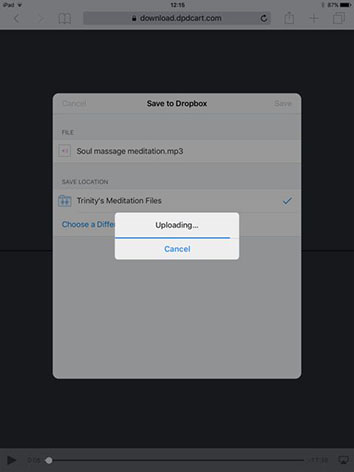 7. Now go to your app screen and click on your DropBox Folder...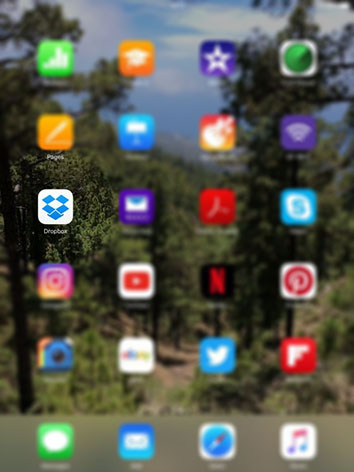 8. Find the meditation (look in the file you saved it in) and click play on it anytime you want. Once it is in DropBox, you can easily access and share this file from anywhere, assuming you have an Internet connection.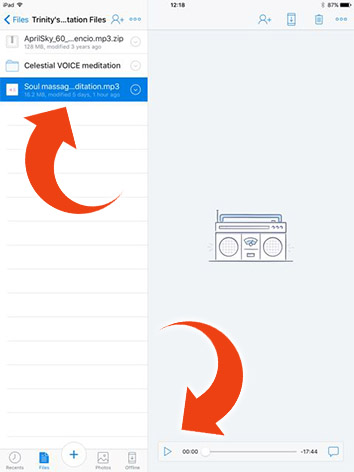 If you want to access when you are not online…
Other Solutions
If you are familiar with iCloud then, that is also great way to save the file (although I believe you may always have to have an internet connection). Google Drive is also another service for saving your meditation files in one place.
3624 Reads