Superfood Benefits of Celery to Support your Spiritual Journey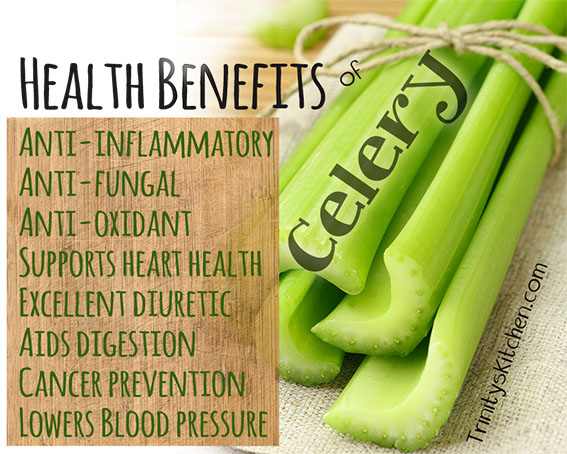 As a discerning health seeker on the spiritual path I can't help but get excited about celery and its myriad of supportive benefits. Being healthy helps give me a spiritual clarity and profound sense of wholeness that has supported my spiritual journey no end! Celery is most definitely on my top 10 list. On a practical level it has a distinctive, tangy crunch that adds a refreshing depth to salads, whilst easily earning a five star thumbs-up as the perfect finger food. Celery also works wonders as a natural scoop for dips, pates and nut butters...
You'll often find it as an ingredient in soups and stews, to bring a tasty base flavour to various culinary creations. An unexpected bonus for anyone watching their weight, is that it's ridiculously low in calories, with scientists going as far as saying that chewing it uses up more energy than the vegetable itself contains!
What is celery and where did it come from?
Originally, celery grew wild along the muddy Mediterranean wetlands. After traveling far and wide across the world, celery has been widely cultivated. It naturally grows green stalks, although earthing up (which blocks out the sunlight) keeps them white and tender. Green celery has a stronger flavour and is often a vegetable of choice for cooking, whilst the tenderness of white celery lends itself particularly well to salads and dipping. The most common alternative variety of celery is called celeriac (also known as celery root), which grows a large edible turnip-like ball (strictly speaking it isn't actually a root despite it's name). Every discerning health seekers dream come true With a powerhouse of phyto-nutrients, celery is a health seeker's dream come true. The benefits can be found in the leaves, stalks, seeds and roots. Over recent years, I began to consistently notice that I'd start feeling better after eating or juicing celery. Then I found out why. It turns out that, like many vegetables, celery is a power-packed, health supporting superstar!
Health benefits of celery It can help to reduce blood pressure and prevent related cardiovascular diseases: It contains pthalides (organic chemical compounds that act to lower the level of stress hormones in the body). Pthalides have been shown to relax smooth muscles, allowing the blood vessels to expand. This creates more space and lowers our blood pressure (this process is known as vasodilation). This naturally reduces the chances of related cardiovascular diseases such as atherosclerosis, heart attacks and strokes. Powerful anti-inflammatory: The powerful anti-inflammatory effects of celery may have something to do with two special compounds present in this vegetable called luteolin and polyacetylenes. Luteolin has been shown to have a powerful inhibitory effect on certain enzymes responsible for the inflammatory process. Polyacetylenes reduce inflammation by lowering levels of inflammatory prostaglandins in the body. Arthritis sufferers are believed to benefit from high food sources of polyacetylenes. Celery contains a wealth of other anti-inflammatory compounds such as flavonols, like quercetin (well documented for its ability to reduce inflammation).
Celery is one of the best plant sources of the natural version of COX-2 inhibitors (COX-2 inhibitors are anti-inflammatory drugs), owing to its high quantities of the painkilling apigenin compound.
Antioxidant, disease fighting superstar: Celery is full of antioxidant compounds like flavonols, flavones, phenolic acids and furanocoumarins, which have shown to decrease the risk of oxidative damage to fats and lessen oxidative damage to blood vessel walls - preventing free radical damage. Whilst its natural diuretic and anti-inflammatory benefits make it a bit of an all-round disease prevention superstar.
One of the amazing things about the acetylenics antioxidants present in celery, is that they have been shown to stop the growth of tumor cells.
The phytochemical coumarin also found in celery, prevents free radical damage and has been effective in cancer prevention by encouraging the activity of certain white blood cells that help fight cancer.
Healthy joint health: As we have seen above, the anti-inflammatory effects of celery are rather impressive, not least because of it's natural high levels of the anti-inflammatory/pain-reducing compound apigenin. Celery is also an excellent diuretic, helping to remove uric acid crystals from around painful joints. Bladder infections: Celery's excellent diuretic properties make celery a great choice for preventing bladder and other urinary tract infections. Great digestive support: Celery contains several carminative (flatulence relieving) compounds. Along with its powerful anti-inflammatory, painkilling, sedative effects, it also offers an impressive compliment of anti-ulcer compounds, making it a real asset when it comes to digestion support.
How to enjoy celery as part of your daily cuisine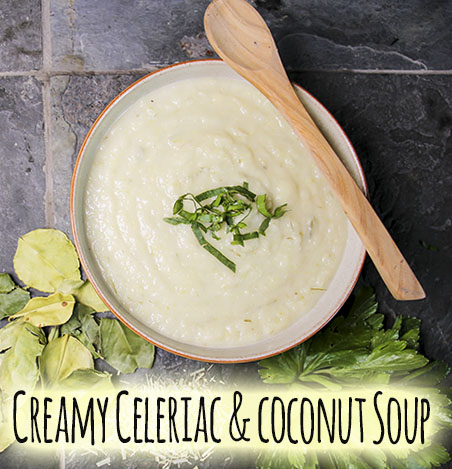 Soups & Stews: Add it liberally to soups and stews for a delicious depth of flavour. Check out my soup here for a doubly delicious infusion of both celery AND celeriac: Celeriac & Celery Creamy Coconut Soup Juice it! There is no better way to reap the incredible benefits of celery than to juice it. Not only does it contains lots of juice providing lots of volume, it is a powerful way to ensure a rapid infusion of it's nutrients. Try juicing: 8 celery stalks, an apple, a knob of ginger and a small beetroot for a super measure of health. I feel the benefits of celery almost instantly when I juice; so juicing celery in a veggie drink is usually the first thing I do when I am feeling low. Here's another tasty juice recipe benefiting from lots of celery: Super Cleansing Green Drink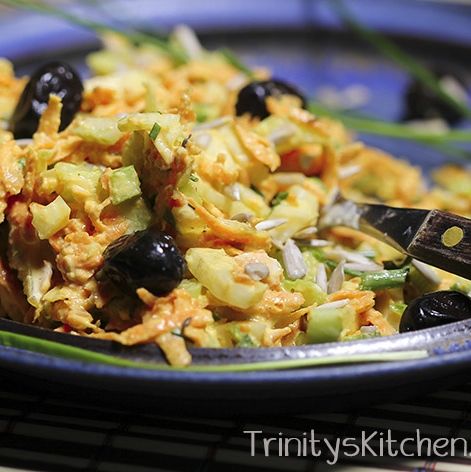 Add crunch to a salad: Chop and mix in with any salad for a tangy crunch. One of my favourite ways to enjoy celery is in my salad here: Super-Healthy Raw-Slaw Dip it: The easiest and quickest way to enjoy celery is chopped into sticks to scoop up and enjoy your favourite dips. I enjoy celery sticks with home-made pesto, hummus, nut butters and tahini. Resource links for nutritional facts:
9348 Reads