Welcome to the 5D Shift Project: Openhand's Advanced Spiritual Program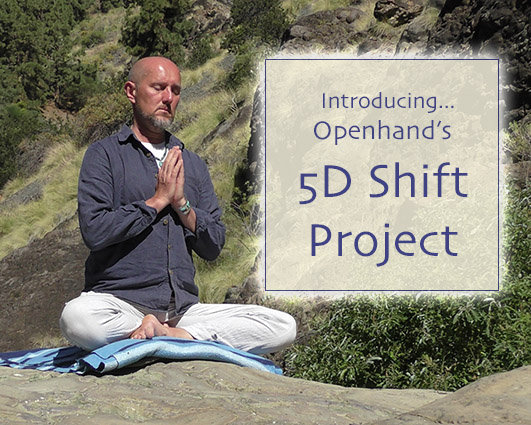 Welcome to Openhand's 5D Shift Project, a framework for your progressive evolution of consciousness into Earth's New 5D Paradigm of Being.
The 5D Shift Project is provided through the material offered freely on this this web portal, a series of three interrelated books, three incremental courses and our facilitator network. It's about supporting your shift into the Higher 5D Paradigm.
The Openhand work has been here in the 3D some 17 years now, and after countless explorations, iterations and unfoldings with people like you around the world, the 5D Shift Project is perfectly geared to supporting your journey of unfolding.
Openhand - a Higher Dimensional Presence
Openhand is an integrated "Team" of Ascended Master Energies, a collectivised benevolent consciousness, gathered here to support your shift into the New 5D Paradigm. It works by resonating authentic soul frequencies for you to integrate, and the activation of karmic blockages so as to facilitate peeling away that which limits.
Advanced Course Work Guided by Open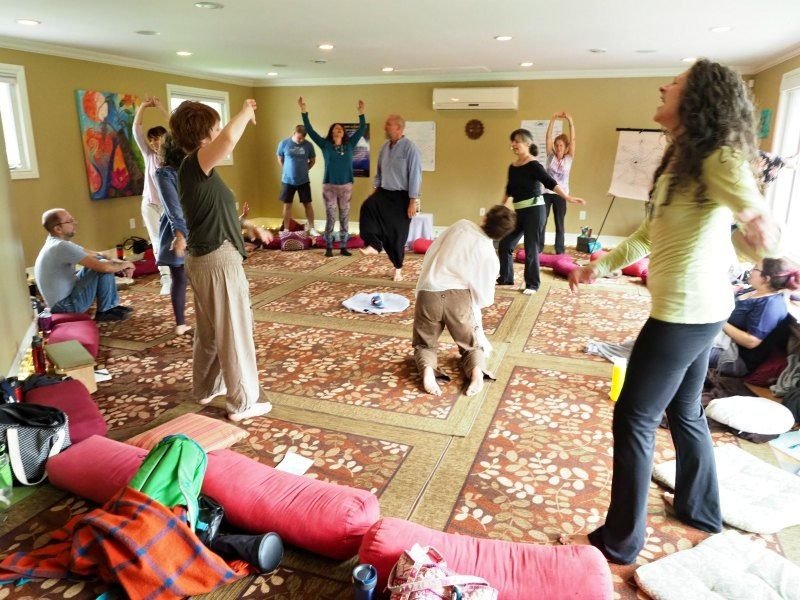 Our course work is carried out in small groups of around 12, guided by Open, who is a Higher Dimensional Bridge, harnessing the enlightened energy of Openhand to support you. His approach is to use intuitive meditation techniques, and self realisation exercises to align you with your soul. Open can guide you in how to work with the Openhand energy so as to activate authentic frequencies of soul and remove karmic past life blockages. Participants find themselves dropping into deep presence and expressing profound authentic beingness. It's an approach you can then continue to apply beneficially through every facet of your life.
BUT, the Openhand work is never about telling you your truth. Rather it is the transmission of various evolutionary frequencies, in the written and spoken word, in video and audio, or shared through courses and gatherings. It's all about resonating higher frequencies of being, that you can call on and feel inside yourself, that are yours, which express your truth out into the world. What's authentic and real for you?
Open, together with the Openhand energy, is constantly touring the World to support the Shift...Check Openhand's Upcoming Events
Generally, Openhand courses have common threads of activity...
deep exploration of the nature of the 5D Shift that our Earth and humanity are moving into, from an intellectual, but most importantly, from an energetic internal revelation of higher being
self realisation exercises, guided meditations, soul stirring ceremony with group and individual interaction
energy processing to dissolve internal blockages, conditioned limiting behaviours, energy implants and past life karma
in-depth exploration of the nature of the self including the absolute, the soul, our chakra system, inner child and false self identities, kundalini and spirit-light-body activation
exploring the interrelation of the Pole Shift, Solar magnetic effects, the impact of galactic energies, the 11:11 synchronicity thus preparing you for the Solar Nova "Event" that this is all buidling towards.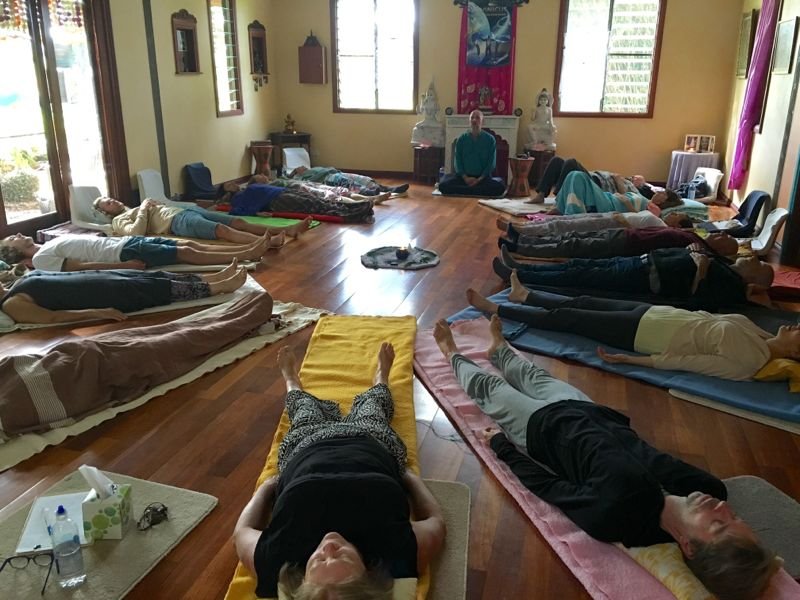 5D Shift Project: Graded Stages for Evolution
Here at Openhand, we observe that our spiritual evolution takes place through key stages. So the courses in our 5D Shift Project are geared purposefully in a sequential way, as a framework for your inquiry, so as to facilitate those expansions of consciousness...
Sequential Series of Books: To accompany the course work, there is a trilogy of three interrelated books, full of personal sharings, divine revelations, tools, tips and invaluable advice for the path. Discover more...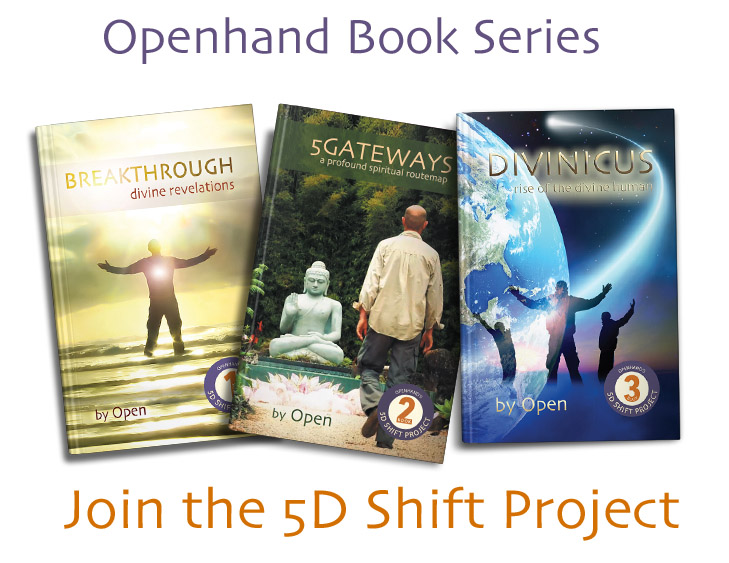 The Shift gathers apace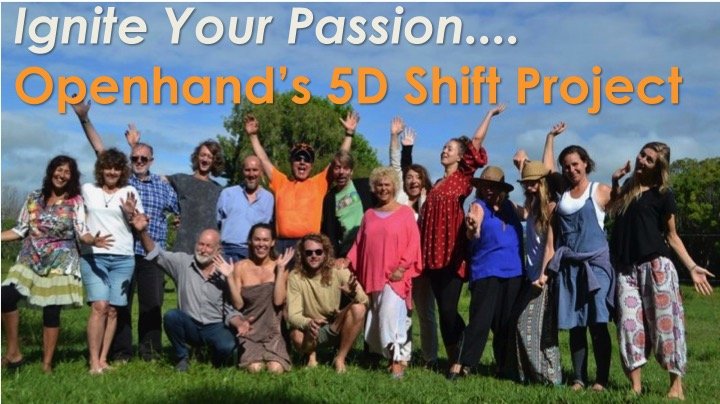 All around the world there's a growing sense of urgency, but also adventure. People recognise the accelerating breakdown of the old biosphere; the inequity, injustice and greed of the old paradigm; they feel the soul's yearning to find a more equitable life, founded on unconditional love, joy, and mutual respect for all life - a life tuned into the divine hand of the cosmos. Openhand is the benevolent, higher dimensional energy of the Universe, that you can call on to realise your Cosmic Divine Self. However, it will never tell you your truth, or what to do now. It works by offering an energetic reflection: This is what you're being now, the light and the shadow... what's your highest expression of being?

Right Action then flows from this inquiry.
Here on Openhandweb, we're sharing tools, tips and advice on how to tune into the enlightened energy of Openhand, and how to work with it to support your maximum potential for unfolding. That's exactly the purpose of Openhand's 5D Shift Project, which if you resonate, we encourage you to get involved in, to support your unfolding journey.
Video Intro to Openhand's 5D Shift Project
The 3 stages of the 5D Shift Project
Here are the 3 stages of the 5D Shift Project for you to continue exploring in more depth...
Open, together with the Openhand energy, is constantly touring the World to support the Shift...Check Openhand's Upcoming Events