Spiritual Facilitator School, ONLINE: 5th-10th July 2021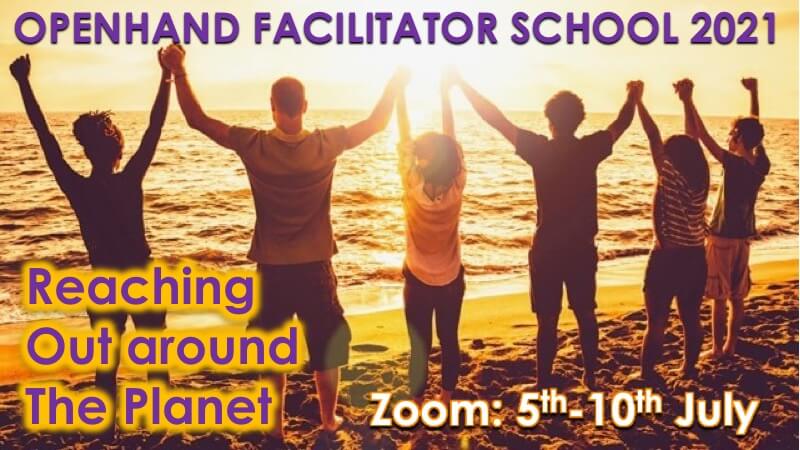 Life is changing rapidly, catalysed by the 5D Ascension Shift and reacted to by the intervention forces in the ongoing fear pandemic. But change offers great opportunity. Now, more than ever, people need spiritual facilitation in connecting to their core self, cleansing karmic blockages and aligning with the shift into the New 5D Paradigm. The Openhand processes are specifically crafted to meet these needs. If you're passionate about Spiritual Facilitation in the Shift, we can help you excel in this window of immense opportunity.
This Openhand Online Facilitator School is designed for a wide variety of skill sets: 1) those new to facilitation but looking for a new direction and passionate to get involved; 2) those who've already done the foundation course, but looking to get accredited. 3) you could already be a Spiritual Facilitator but wishing to adapt your venture to meet the new conditons of the "new norm".
Facilitator Summer School Key Features
- 6 Intensive Days, each with 3 Training Sessions, on Zoom with back-up Recordings
- Ground-breaking Meditations to Develop Your Consciousness for Facilitation
- Learn How To Amplify and harness the Universal Torus for Maximum Transformational Effect
- Applying Openhand's Ground Breaking SEER Approach for Intuitive Facilitation
- Learn to Build a strong growth Spiritual Ecosystem for Your Facilitation Service
- Discover effective tools for removing entites and implants
- Learn guided meditations including past life regression therapy
- Optional supportive follow-up program of case studies and conferences
Developing your Unique Facilitation with "SEER"
The primary focus of the gathering will spending plenty of time developing your unique facilitation skills applying Openhand's ground breaking SEER process, and an effective model for the growth of your spiritual business. Even if your venture is already reasonably developed, with many years of experience, I'll help shed plenty of insight into how you might develop your model even more effectively, plus illuminate any blockages hindering your path. These days especially, we need to understand how technology is changing the way people connect, and we can each maximise an effective and efficient use of it in order to reach the people that matter.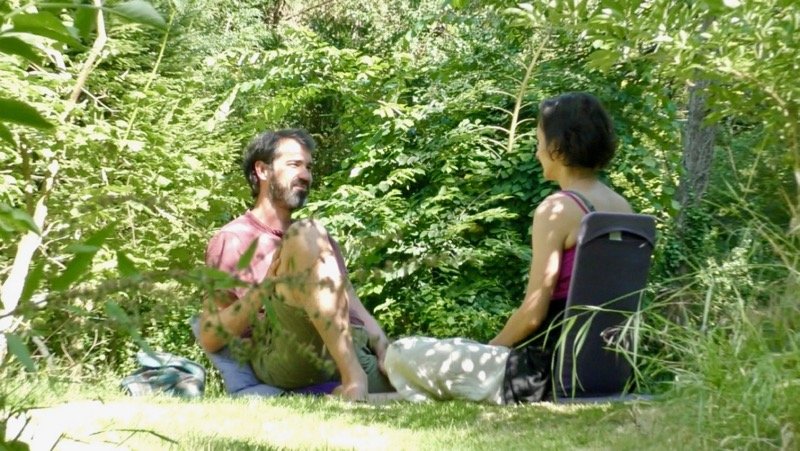 Not forgetting your facilitation practice is your own self-realisation. Which means there will likely be inner blockages holding you back. Reflecting and working with these can help accelerate the effectiveness and traction of your energy business - essentially you infuse more light into it, which is going to be highly creative. So we'll be working on the SEER process, conducting karmic regressions, removing entities and implants, plus resonating core frequencies of soul.
Creating from 5D Consciousness
There's rapidly growing recognition out there that the Old Paradigm is now defunct! No matter how it twists and turns it's not going to serve regular people nor our evolution - quite the reverse. But there is a new Paradigm of Consciousness, which is building around Gaia's higher dimensional shift and steadily emerging from the confusion and efforts to control in the old construct. It's one that people can thrive from right now.
How wondeful it is, to be able to help people understand the shift and transform their lives by transfroming their consciousness within this new emergent landscape. It's simply breath taking when you are able to help strip away someone's karma, remove blocking entities and implants, plus reconfigure the new DNA of the 5D Human. That's the level and scope of this ground breaking Openhand work.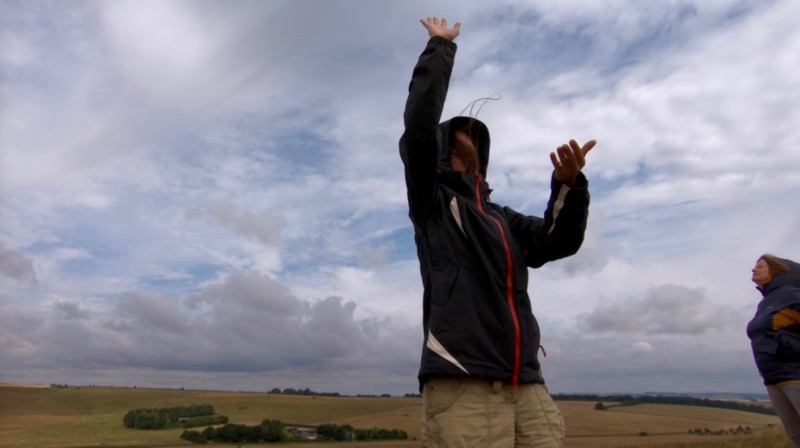 Humanity is being spoken to, in no uncertain terms, about the way forwards in these incredibly turbulent times of transformation. And most importantly, as an energy worker, it goes way beyond picking up some intellectual message. This is about activating and embodying your Higher Self vibration, which may also include starsoul resonances. On the course, we'll be helping you forge connections to etheric star-soul groups to help in your work as a facilitator. This can be of profound benefit and indescribable joy!
Setting up a "Spiritual Ecosystem" for your divine service
Speaking from direct personal experiences, here at Openhand we can say that setting up and running a truly successful 'spiritual business' is quite unlike anything we've experienced before where even the very word 'business' might be frowned upon!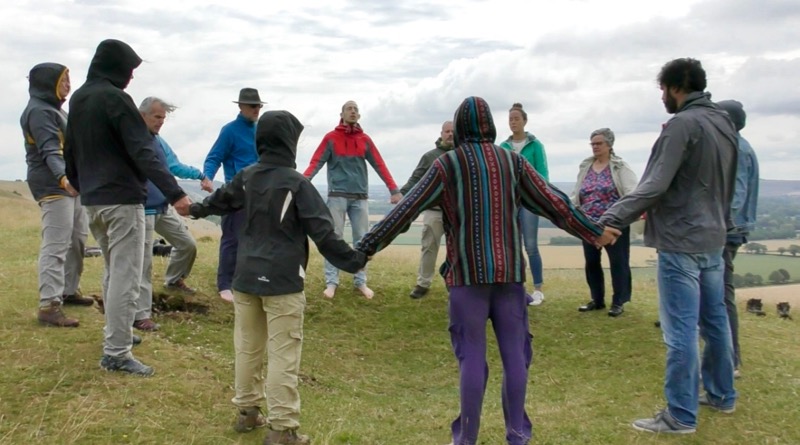 Firstly, awakening people are becoming ever more conscious of the frequently misleading and deceptive techniques used by businesses in the "Matrix" with the sole purpose of trying to sell something. Secondly, everyone of us has a destiny and there are no hard and fast rules for unfolding it. On our Facilitator Course, we will share many deep realisations about how to develop a truly acceptable and successful spiritual business, founded on powerful principles of growing a "Spiritual Ecosystem" based on attracting from your own gifts of beingness.
Convening Online in Zoom
Spiritual Facilitators tend to be separated to the four corners of the globe! Hence it's often difficult to gather everyone together in one physical space. But we can expand into the ether and create an energetic vessel for our inquiry, discovery and learning that is accessible to all.
In this energetic vessel, hosted on the easy-to-use online platform Zoom, we'll be making maximum use of the breakout facility so you can develop and craft your one-on-one skills.
A safe and held energetic vessel in the ether...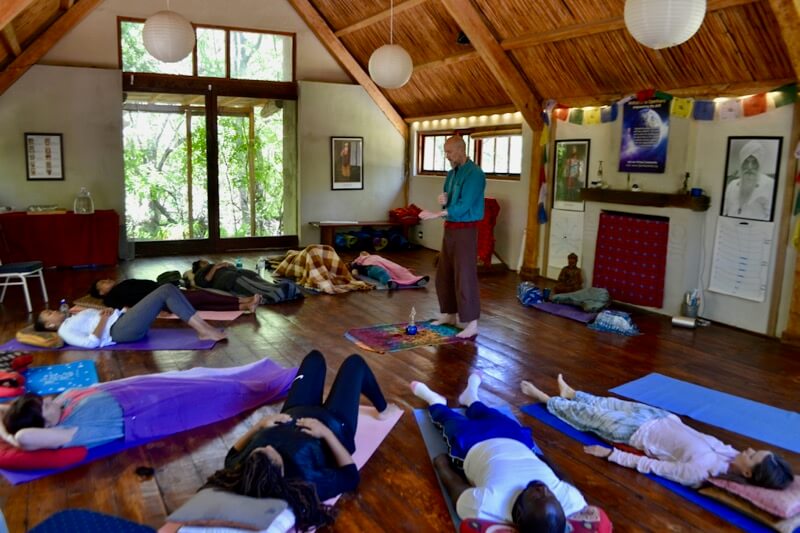 As always there'll be plenty of one-on-one to hone your craft and process your own karma...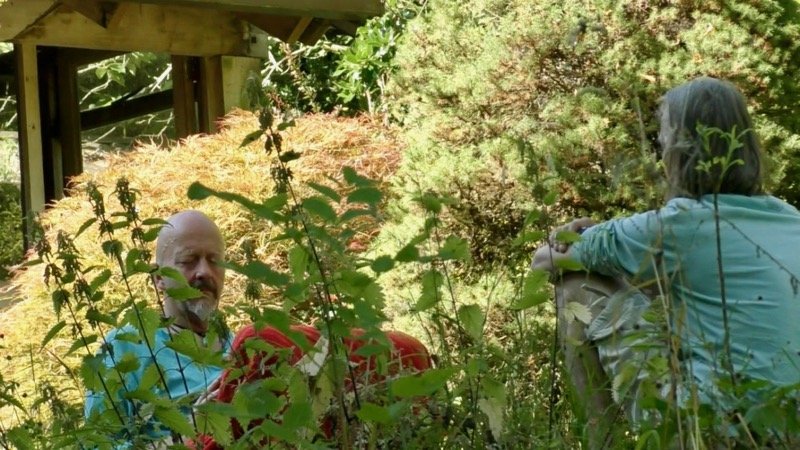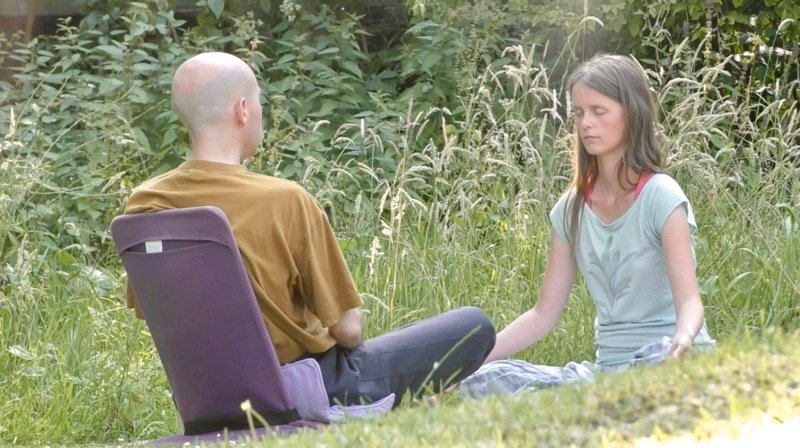 Getting that energy moving...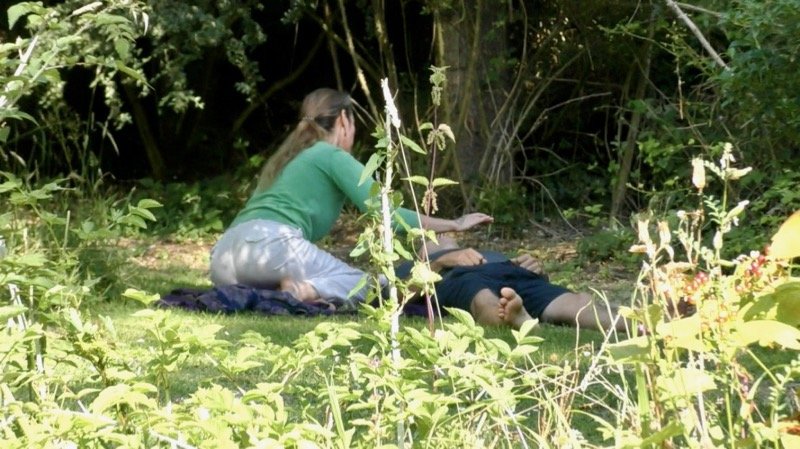 Connection of kindred spirits...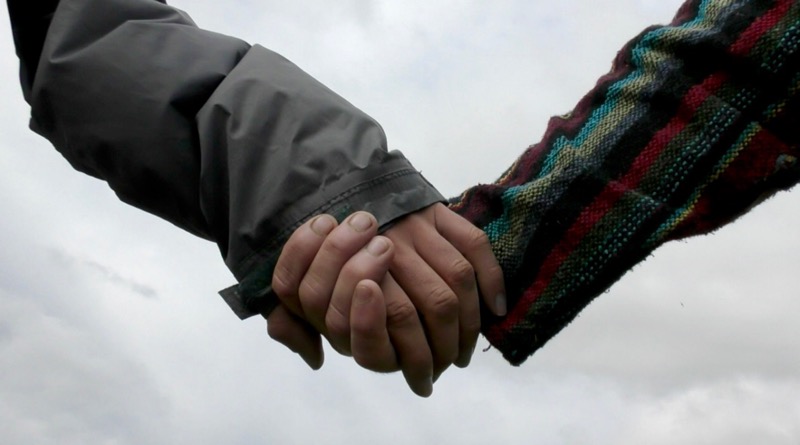 See you there!...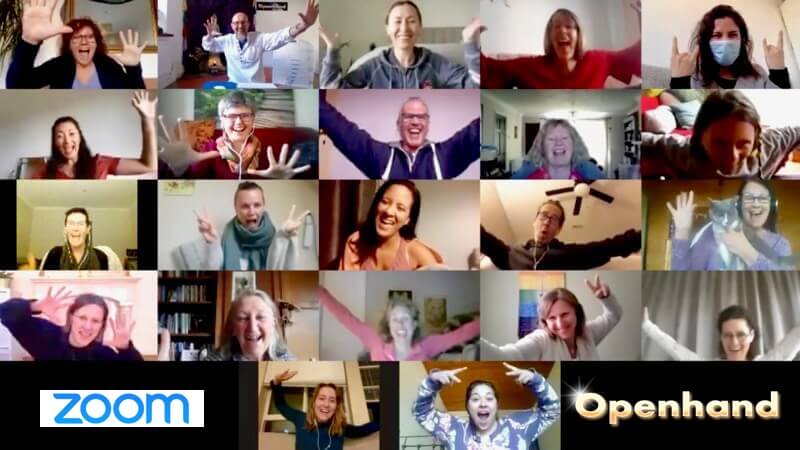 Referrals
Our recent online retreats have been simply off the scale in terms of energy and effectiveness. Here are some sample reviews...
"A truly, truly wonderful experience and one that I am so very honoured to have been a part of... Teeari

"It was a great experience to be part of the retreat. Thank you, Open, from the bottom of my heart for your wonderful work and commitment. And thanks to the group that came together so quickly. It was always a feeling of acceptance. And so great to see you on your journey, inspiring and learning from each other."

"What an amazing, powerful experience.. To me it felt the most important thing I have done in my life so far. Powerful! I am so grateful to the facilitators, to every body Who was there and to Open for the valuable teachings and his presence. Something unlocked for me.. Something that i ve been looking for quite a while. I am so grateful! The Meditations mindblowing, the energies so powerful the transformation so Present. Thank you everyone for sharing and contributing to what took Place."... Vaso

"I was wondering how the virtual one would work and now I know the answer...brilliantly!"...Diane
Administration Details
Timings and arrival: The group will gather on Monday 5th July at 14:00 UK for registration, acclimatisation with the technology, introduction and connecting meditations. Closes Saturday 10th July by 16:00 UK time.

This Openhand Facilitator School spans over 6 days in total. Each of the main days will have 3 daily sessions between these timings:

Session 1)
06:00am-07:30am(PST) / 09:00am-10:30am(EST) / 14:00pm-15:30pm(UK)
Session 2)
08:00am-09:30am(PST) / 11:00am-12:30pm(EST) / 16:00pm-17:30pm(UK)
Session 3)
10:00am-11:30pm(PST) / 13:00pm-14.30pm(EST) / 18.00pm-19:30pm(UK)

Cost: Inline with a new Openhand approach to payment, which recognises the financial challenges some find themselves in during these times, there are three prices breaks...

1) Cost Effective Regular price: for those in employment or reasonably well resourced: $500 USD/£360/Euro420
2) Bursary Price: for those on low income, on government support or student program: $350 USD/£250/Euro295
3) Donation: for those who have little income or are in a financially challenged location: $We agree with you a donation based on what is affordable to you.

A deposit of 25% at booking secures your place. For your info, here is our returns and rebooking policy.

​Not for profit: Openhand is a not for profit organisation. All surplus revenues are either reinvested to help others in their journey of spiritual awakening or else gifted to help feed homeless people in Glastonbury.

Reservation info: For all info and reservations, contact our Event Coordinator Tilly Bud:
REGISTER YOUR INTEREST NOW

​***IMPORTANT*** We will respond to your email as soon as possible, if you have not heard from us within 24 hours, check your spam folder.
Facilitator School Outcome
This is Openhand's ground-breaking Spiritual Facilitation Foundation course, which leads into a year long development program of case studies, one-on-one, buddy groups and online development conferences. It has been specifically crafted to meet these challenging times where there's so much confusion and misunderstanding about how Gaia and Benevolence are dealing with the problem and shifting into 5D.
In this Foundation Course you'll develop a solid grounding of the essential requirements to help support people's spiritual evolution, processing of karma and Ascension into 5D. We'll help you connect up with your starsoul and angellic groups for maximum support in your facilitation. We'll share the latest ground breaking approach for buidling a spiritual ecosystem around your service to grow your spiritual business successfully.
If you've reached a place where you feel divine service is for you and you'd like to maximise your gifts, skills and energy, and if you resonate with the Openhand Approach, then this gathering represents a life changing opportunity.
Looking forwards to seeing you there.
Open




That Booking Info Again:
That Booking Info again: To book a place or to get more information, contact our organiser Tilly (in the UK): REGISTER YOUR INTEREST NOW

***IMPORTANT*** We will respond to your email as soon as possible, if you have not heard from us within 24 hours, check your spam folder.
357 Reads