Easter Reset Retreat: Eden Rise/Devon, 5th-11th April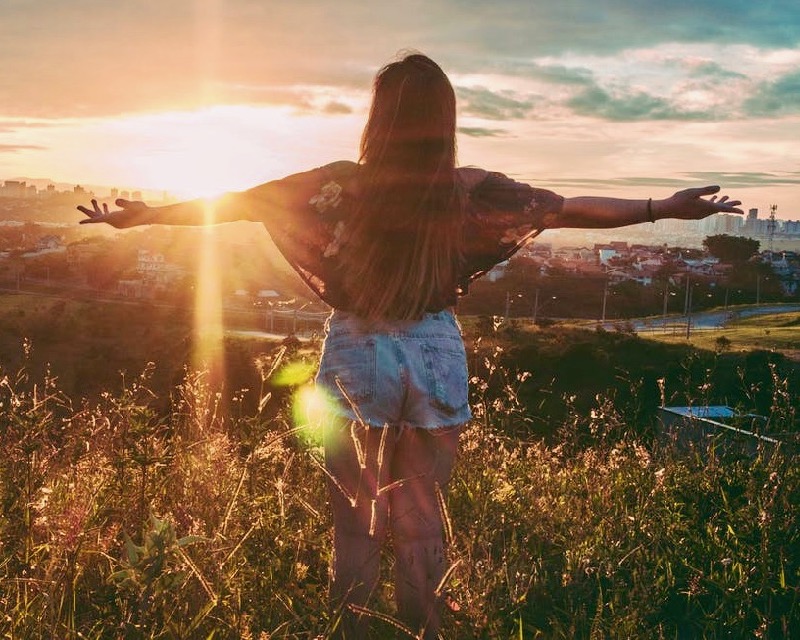 Something phenomenal is happening. The next evolution of humanity is emerging before our eyes. The shadowstate's plandemonium has backfired, precipitating a widespread awakening of consciousness. A growing wave of souls are evolving into 5D. Where everything in the 3D is unwinding, we're able to reclaim this energy and thrive from a new form of consciousness. We're dreaming a new higher dimensional reality into existence that is fair, equitable, just and abundant. We're creating pathways and new connections by weaving signs and synchronicity. That's the immaculate opportunity avaliable for those who dare to venture into the realm of infinite possibility and reset their lives.
PLEASE NOTE: due to continuing travel restrictions this event has been moved online. Full info: Easter Reset Retreat, Online, 5th-10th April
The 4th Industrial Revolution
We weren't consulted and didn't consent to the dramatic changes that are now shaping through society. No less than the 4th Industrial Revolution is underway - an increasingly failing attempt by the controllers to mashall and lockdown the spectacular Ascension of Human Consciousness that has been underway for some time. It's stirred up the swamp and muddied the waters. Sometimes it will be difficult to see the light at the end of the tunnel, which is nevertheless breaking through. This complex dynamic is impacting every single aspect of our lives, from our relationships to how we live and work, which we'll need to illuminate in order to prosper.
You'll likely have some degree of fear and anxiety at times. That's entirely understandable. However, it's simply telling you to prepare for change. The other side of the coin is adventure and excitement. Change is nothing to be feared, but embraced. It's when we're blocked in inertia that's the problem.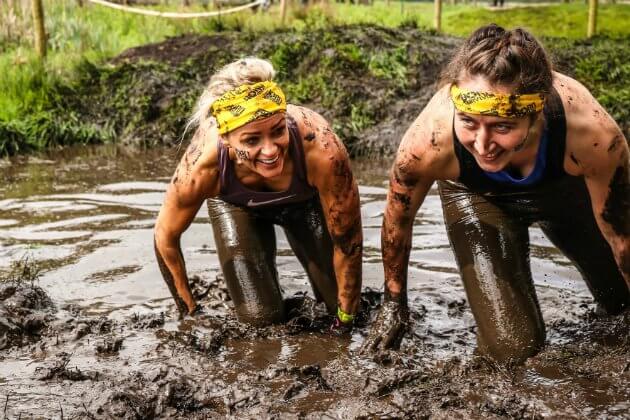 A unique aspect of the Openhand work is the fearless approach to diving into blockages, resistance and density. Because that's exactly where you'll find the buried nuggets of soul gold, especially when ancient human karma is being triggered as it is right now. That's the time where you're most likely to be able to dig into the bed of the stream, process through the triggering density, and come up shining. And as we all know, when you quantum shift your consciousness within, then the outer reality can't help but shape in a dynamic new way around you. It's highly alchemical.
We'll be applying Openhand's Ground-breaking Breakthrough Approach...Discover More
Easter Reset Retreat: Main Features
This retreat will take place at the glorious Eden Rise on Dartmoor, where you'll be held in a loving, compassionate and illuminating energetic embrace. Come and explore in the illuminating, catalytic and compassionate energy of Openhand, to quantum leap a shift in consciousness.
Specifically:
- We'll explore what's arising for you at this current moment in the shift; what karmic density is triggering that we can process out, thus creating fertile inner landscape for new energies to flow in.
- They'll be illumination into your expectations for your life going forwards and how might these align with your true soul purpose.
- We'll explore the impact of the energetic transformation in your relationships and how to come from more conscious connections. Also what to require of those around you.
- There'll be deep understanding, activation and practice, of weaving your life in 5D consciousness through signs and synchronicity.
- There'll be a conscious exploration of limiting and derailing behaviour patterns, such as poverty consciousness, that we can break into and release.
- We'll look at the exact nature of the 4th Industrial Revolution and how best to transition particularly in the material aspects of our lives.
- Crucially, we'll uncover and unleash profound new aspects of beingness that can transform the field and your life through a quantum leap in consciousness.
Guided By Open, Channelling the Openhand Energies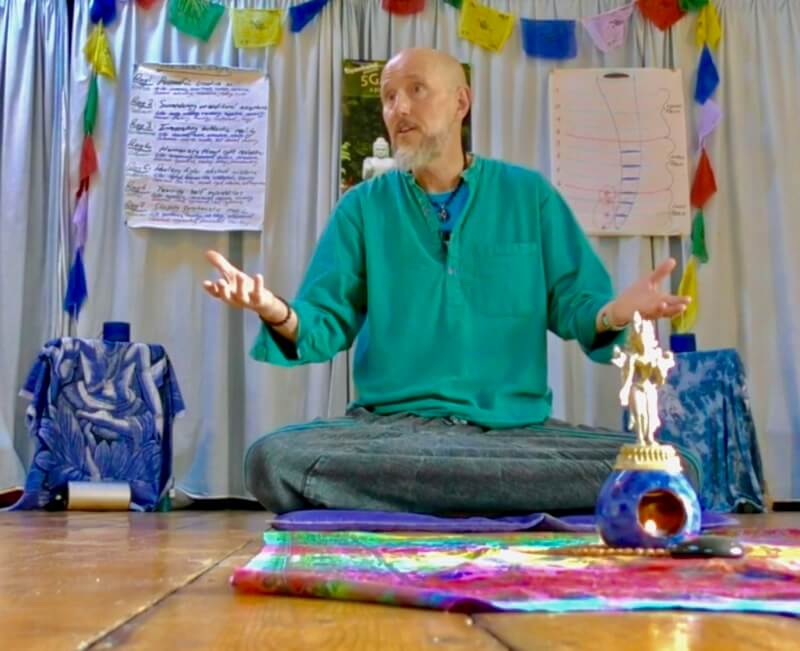 The retreat will be guided by Open, who'll be harnessing and amplifying the higher dimensional Openhand Energies. It's a field of Ascended Master Consciousness that can bring dormant aspects of your own Higher Self alive. We'll be opening portals into the angellic realm to support your processing and also bridges to star-soul groups that can animate new frequencies of beingness. The approach is to use ancient, ground breaking meditation techniques, and intuitive self realisation guidance, to help you align with your soul.The combined effect is to quantum reset your life and the world around you. (Discover more about Open)
Support Facilitators Tilly and Mathew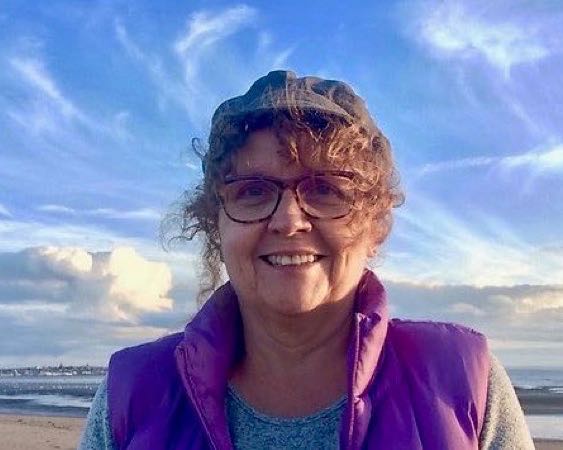 Tilly, our Urban Shaman, is Openhand's Community Connector responsible for weaving the organisation of our events together in terms of booking and administration support. She is also a highly experienced spiritual facilitator with a particular flair for shamanism (visit her biog page: Tilly Bud). Tilly will also be facilitating at the event. Please contact her if you have any event queries... courses@Openhandweb.org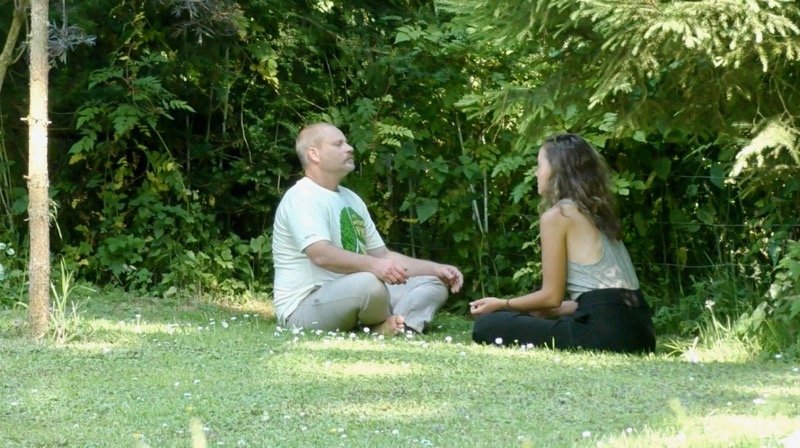 Essential to Openhand's Work is the development of a Global Facilitator Network, who're all skilled in supporting people's awakenings and shift into expanded "5D" consciousness. Support Facilitators have been through Openhand's core program of courses and received Spiritual Facilitator training. They're skilled in helping you get to the bottom of karmic blockages and remove them. Support facilitators Tilly and Mathew will be at the event assisting the work.
"Eden Rise" - perfect retreat centre in the rolling hills of Dartmoor UK
Dartmoor contains perhaps the highest vibrational frequency of the British Isles, with rolling countryside over granite rock. It is one of the UK's treasured National Parks. Here's the kind of vibe you can expect...
Dartmoor, a place of miracles, mystery and magic...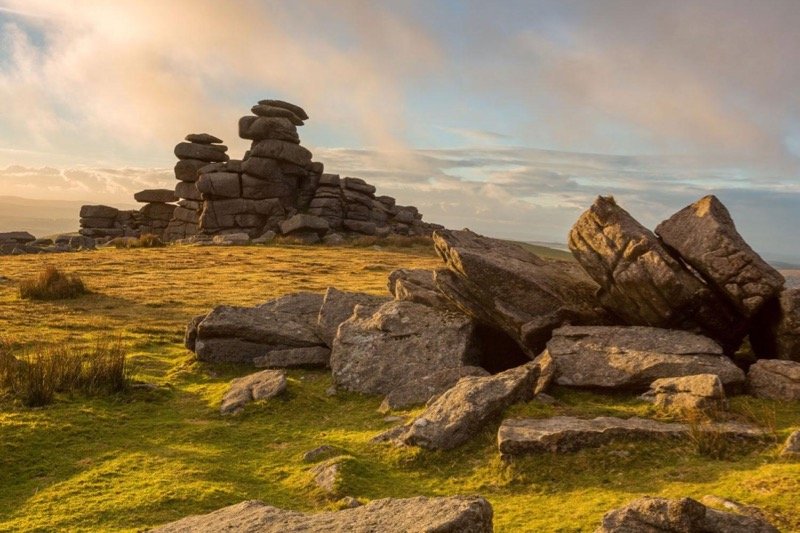 Eden Rise, an ideal venue for your deep alchemical inquiry...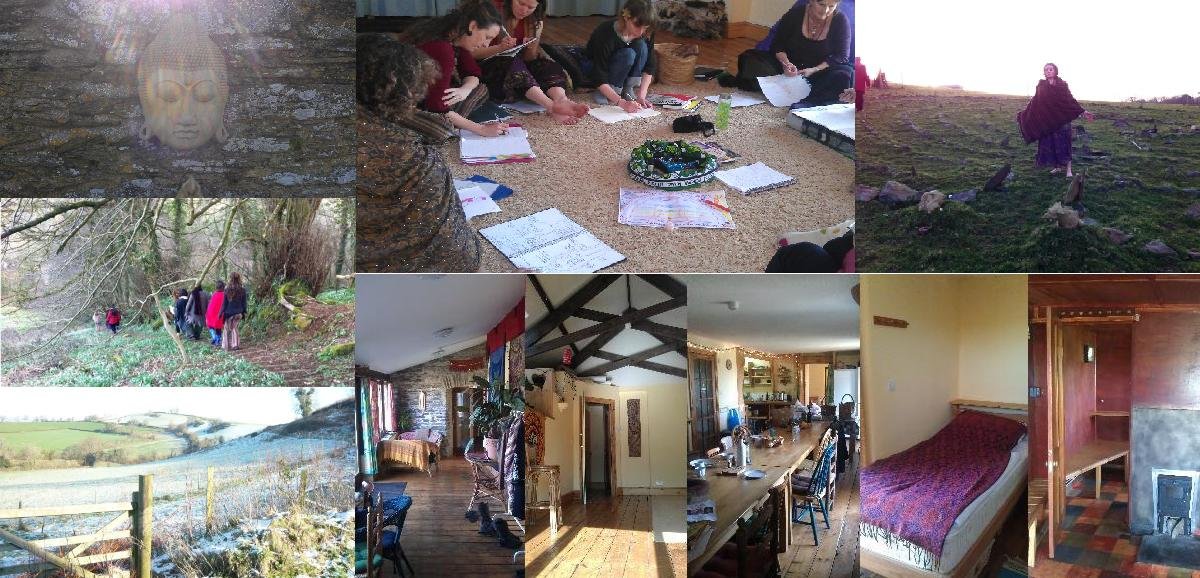 Full of Merlinesque mystery...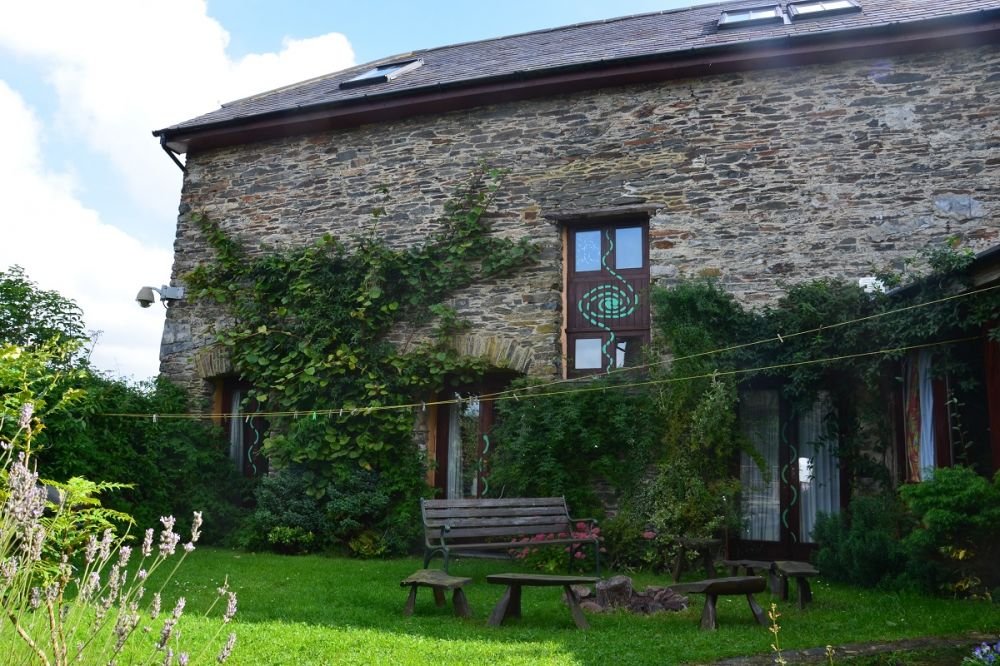 Wonderful high vibe studio for our work...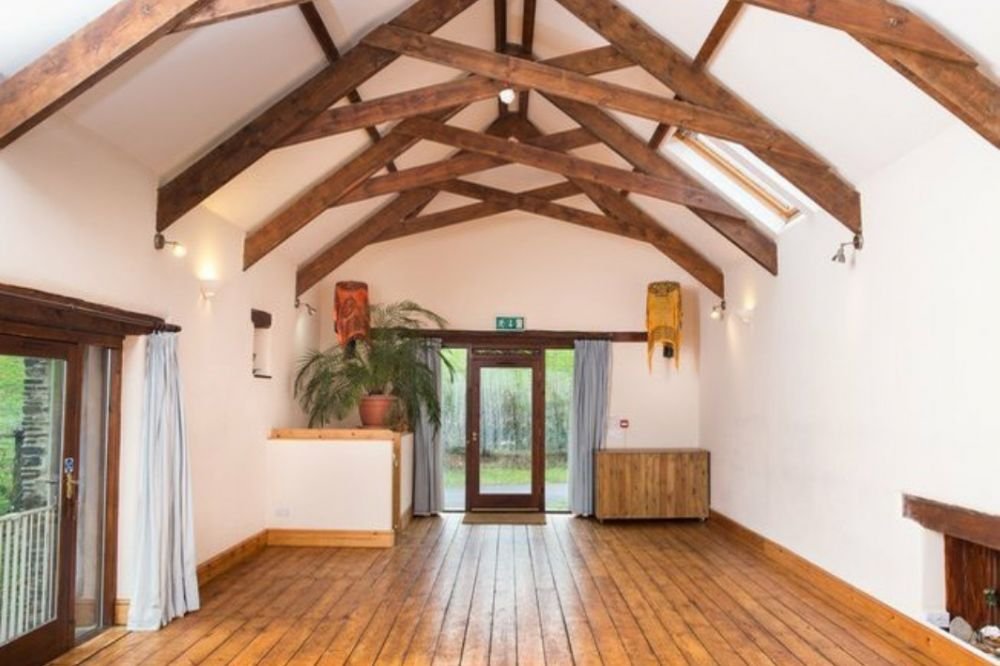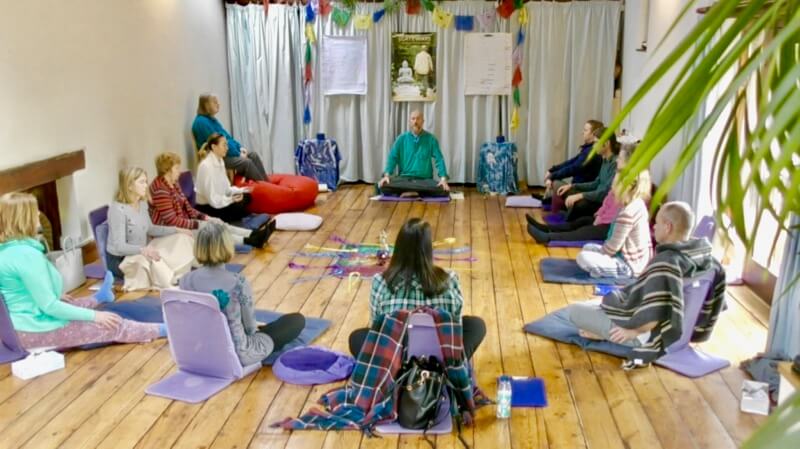 Always plenty of fun and laughter...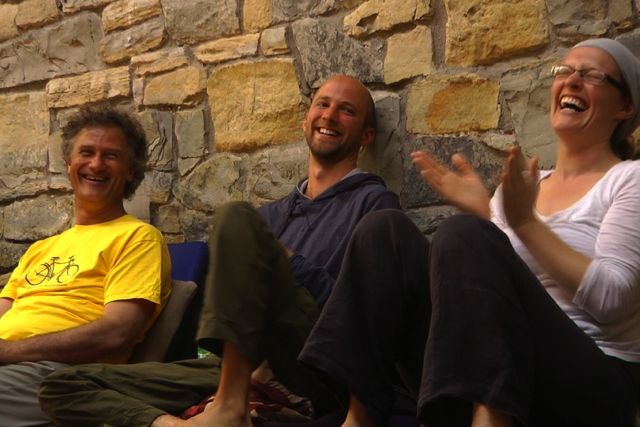 Funky peaceful corners to hang out...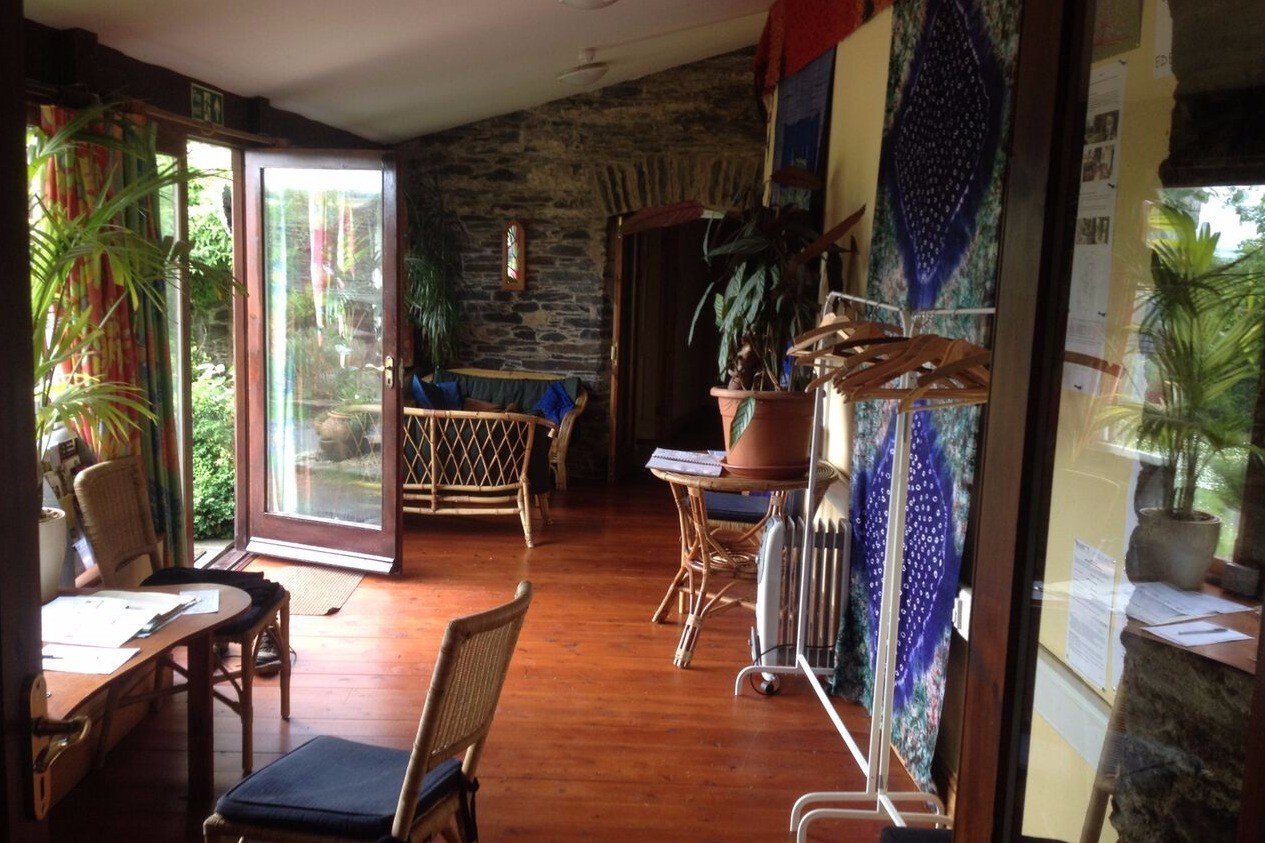 7 acres of private land for walking and reflection...


Sharing together high vibe, plant-based food courtesy of local chef...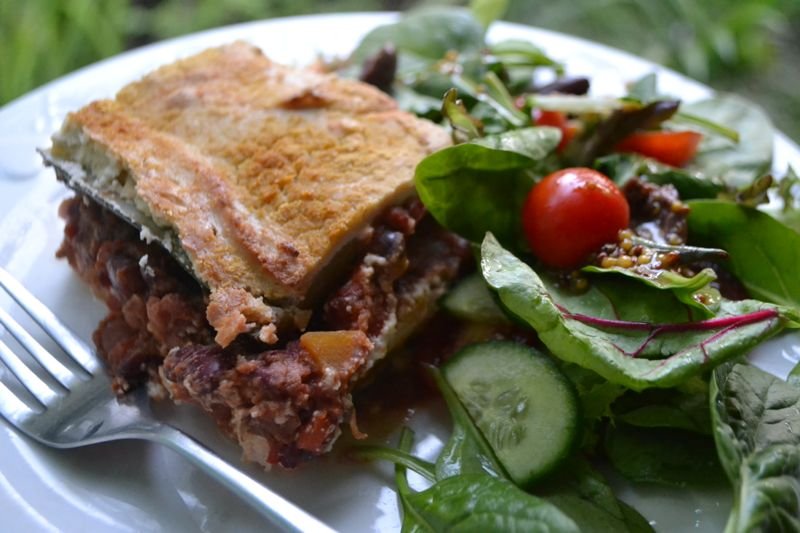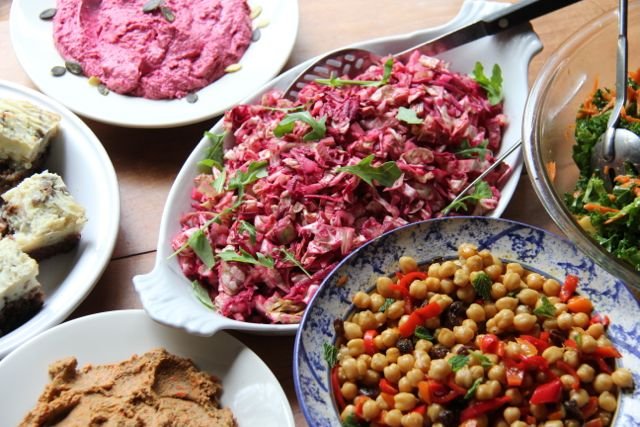 The nearby ancient Town of Totnes, where we'll be "free-wheeling"...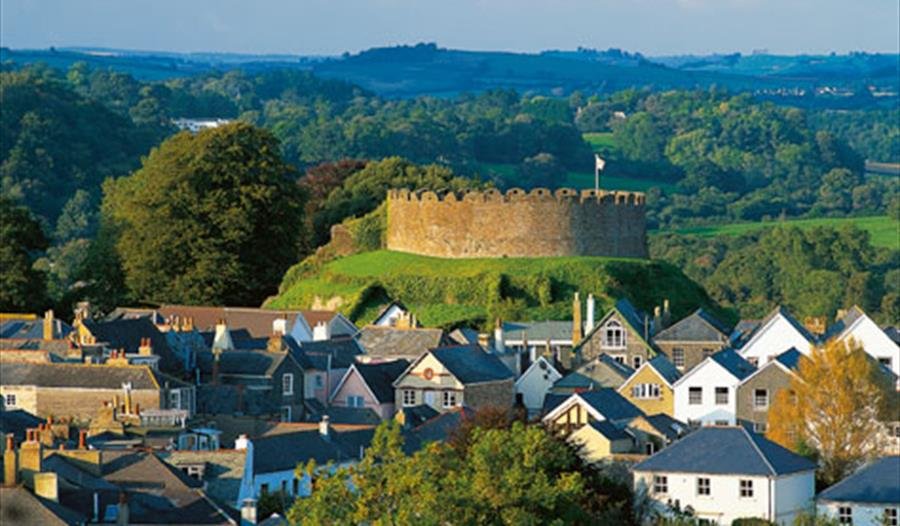 Administration details
Venue: Openhand's Easter Reset Retreat, takes place at the aptly named "Eden Rise" Retreat Centre near Totnes in Devon. Get more of a flavour from their website... Eden Rise.

Timings: Arrival on Monday 5th April, between 3-5pm ready for a gathering dinner at 6pm. Closes Sunday 11th April by midday.

Cost: The full costs, including comfortable accommodation, high vibe plant-based food, instructional fees and facilitator support is: £595 (reduced price bursary places are available for those who are resource constrained).

Payment: A 25% deposit secures your place on this gathering. The balance is payable one month before.
For your info, here is our returns and rebooking policy.

Travel: The nearby market town of Totnes is around 3.5 hours by bus, rail or road from Heathrow International Airport. The road and rail connections are good from anywhere in the UK. If arriving by train or bus, we will collect you from Totnes (arrange on booking).

Reservation info: For all info and reservations, contact our Event Coordinator Tilly:
REGISTER YOUR INTEREST NOW
***IMPORTANT*** We will respond to your inquiry as soon as possible, if you have not heard from us within 24 hours, check your spam folder

​
Outcome
We can no longer deny the tumultuous changes happening to Humanity and the World. Our lives and the way we live need to change, right now. A powerful wave of higher consciousness is rushing in to sweep the old reality steadily away. We're being called by the divine to join the new dawning in expanded "5D" consciousness and to better illuminate our lives from there.
Here's video inspiration from a previous retreat at Eden Rise last Easter...
It's a way of being you know well in the core of who you are. It speaks into the fibres of your heart. It's an interconnectedness, cherished, nurtured and supported by the divine in your every step. As the field around us is terraforming, you can live that 24/7, now, in your relationships, work and every facet of your life. That's the immaculate opportunity open to us at the marvellous Eden Rise.
Reservation Info:
Reservation info: For all info and reservations, contact our Event Coordinator Tilly:
REGISTER YOUR INTEREST NOW


***IMPORTANT*** We will respond to your inquiry as soon as possible, if you have not heard from us within 24 hours, check your spam folder
306 Reads