New Openhand Team Line-Up for 2021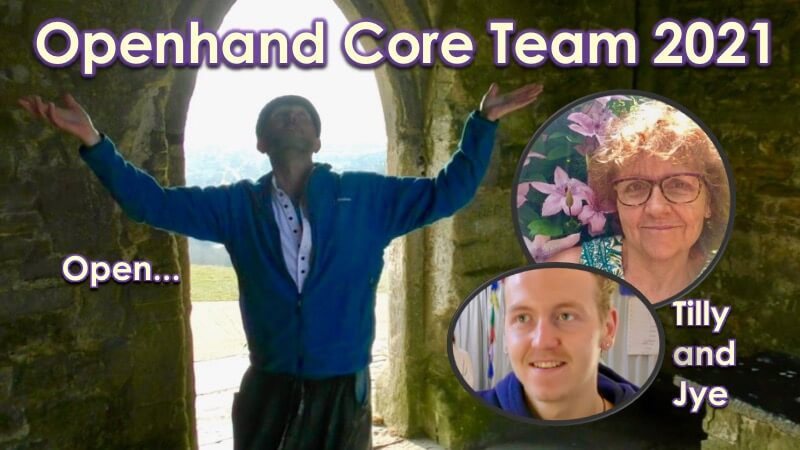 Openhand will have a new Core Team line-up to support you as we sail on through the shift in 2021. After three years of sterling service and profound support to Openhand, Aspasia will be moving on to a new chapter in her life, whilst an Openhand old hand, Tilly Bud (whom many of you will previously know as Lesley Lord), rejoins the inner team as the new "Community Connector". Meanwhile a new hand, Jye, will be joining the team as the new "Outreach Coordinator", to connect our work with new spiritual groups. Here's what the changes are all about...
Aspasia Moving on to Chapters New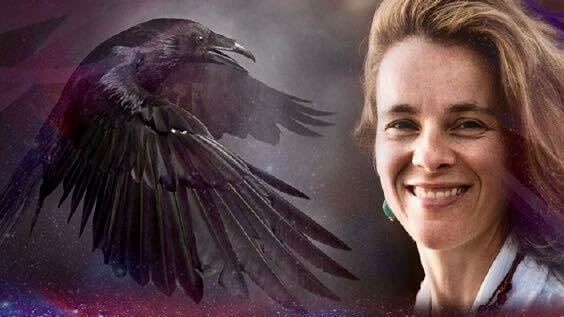 Aspasia came to Openhand when we were in a time of transition, recentering and refocussing our energies. With her veritable wealth of experience on the path and compassionate warrior like steadfastness, she has steadied the ship through many choppy waters since. She's been the first port of call for community connection, event organisation and your general support inquiries. Her service has been simply faultless. And we will miss you.

Aspasia is now stepping back from the core team, and will be leaving Glastonbury in 2021, to begin a new chapter in her life furthering her facilitation craft, "Aspasia Awakenings", and exploring living in conscious community.
You've been of tremendous service and support to Openhand Aspasia, it is with tremendous gratitude that we wish you well on your journey and with excitement at what the future may hold in store for you. There will always be a mutual bond of deep love and respect between your higher dimensional warrior team and that of Openhand. We're blessed that you'll be offering your services as a facilitator in the Openhand Facilitator Network.
Check out Aspasia's Facilitator Biog Here
Tilly the Urban Shaman becomes Community Connector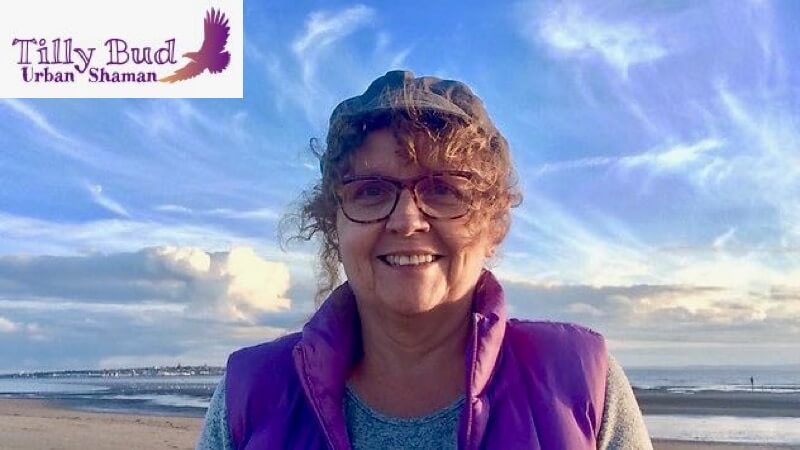 Tilly Bud, "Urban Shaman", will be taking the new lead role as Community Connector. Many of you will previously know her as Lesley Lord from 5GATEWAYS. Her journey has taken many twists and turns, much deepening since then, which has led to a stripping away of the previous identity and a re-emergence in her new shamanic rainbow frequencies. We're blessed that she's bringing this profound depth of experience and rock steadiness to the role. She'll be your first contact in seeking info, support and event booking.
Tilly has been around since the very early days of Openhand and will often joke that she was the "guinea pig" in the development of the various spiritual development processes we now apply - there's many a story we'll certainly share with you all on the gatherings for sure!
It's simply brilliant to have our "Grandmother Openhand" back on board. Do check out her website here. I can tell you her Zoom version of the Shamanic Sweat Lodge, what she calls the "Sweet Lodge", has to be experienced to be believed!... Tilly Bud, Urban Shaman
Meet Jye, Openhand's New Outreach Coordinator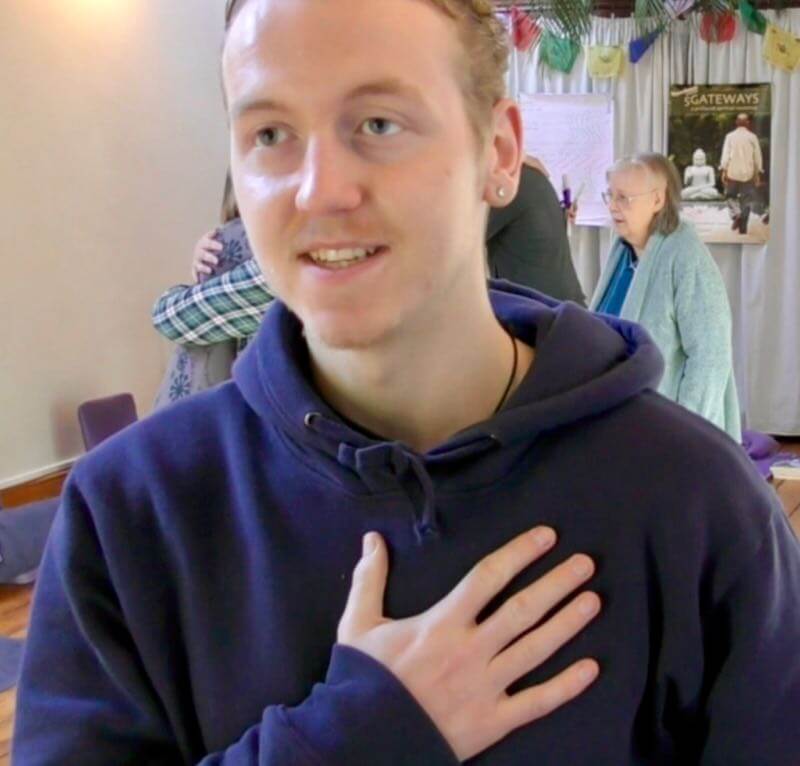 Jye travels with his hand on his big open heart, and that's the way he's connected with Openhand. Young in years, yet deeply traveled through life's rich tapestry of experience, and especially so within the world of social media.
There is a vertiable wave of younger people out there - "indigos" if you like - who are fascinated by the concept of 5D Ascension and where it is all leading.
Jye has come on board as the new "Outreach Connector", whose purpose will be to open channels of connection for Openhand into new groups and streams of awakening consciousness. Openhand will be reaching out to connect in 2021!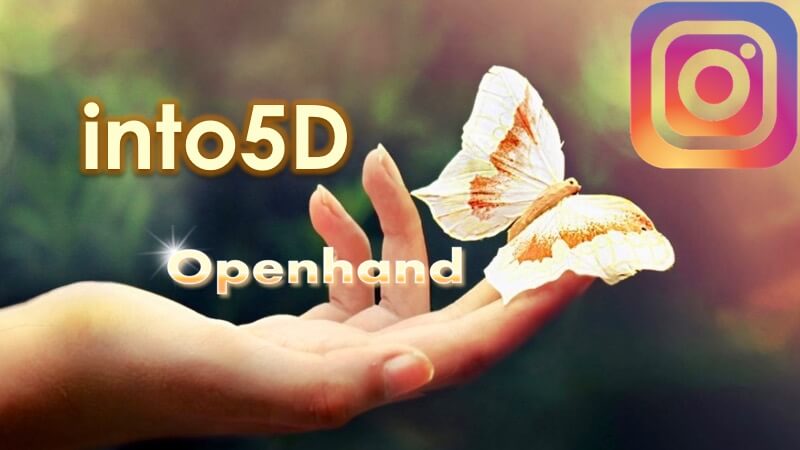 Jye has thus far been responsible for the development of into5D, Openhand's new instagram channel, where he's been taking snippets of Openhand Philosophy and turning them into inspiring designs. Jye is also in the process of launching his own venture, which seeks to provide inspiration and conscious products to people on the path... The Good Buddha. We're thrilled to have you on board in this new role Jye.

Check out Jye's profile here
Openhand Blazing a Trail of Light in 2021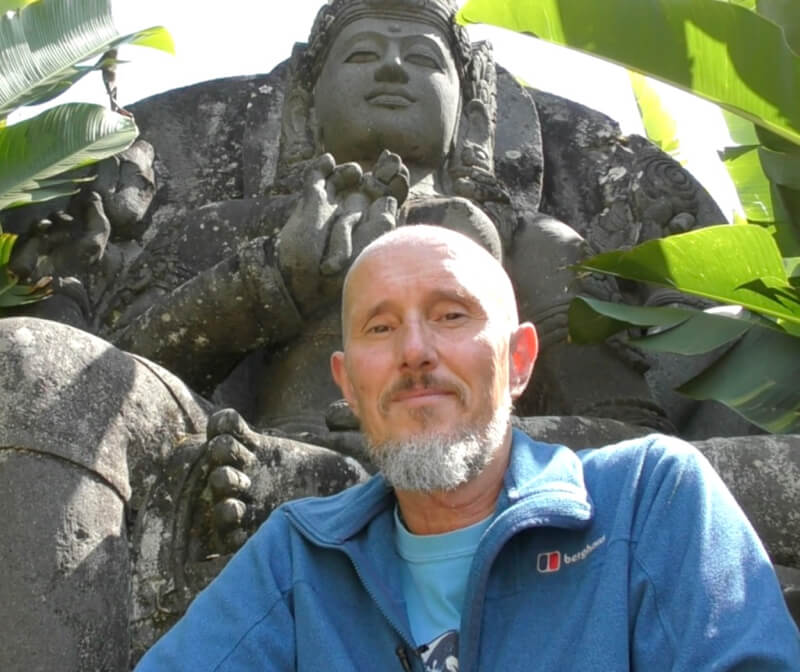 Personally speaking, I'm hugely motivated by this new chapter in the Openhand story as we venture into 2021. Openhand has made great strides in 2020, despite having been hit hard by censorship. I have no regrets. You have to express what's in your heart, no matter the cost. And we will not be defeated. Where one avenue closes, we'll waste no time or energy looking for new ones; we'll evolve, innovate and create, again... and again... and again.
You can help us out there too. Help us to help others, by word-of-mouth referral. Do point people to our articles, videos, meditations and various social media posts, but always remember that www.Openhandweb.org remains our virtual home.
The Openhand energies were crafted for these times. Whatever may come in 2021, whatever shenanigans the shadow state may pull, you can be sure of one thing: we will be blazing a trail of light!
In 2021, I will be leading the charge from Openhand's base in Glastonbury.
I'm very much looking forwards to connecting with you all.
Let's have a bright and blessed 2021!
Open


526 Reads