Openhand New Year Message 2020 - Let's illuminate the Dark!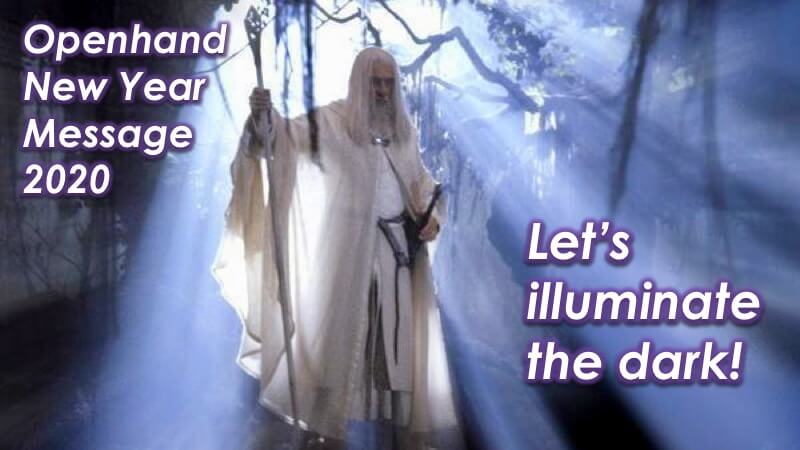 Greetings everyone. Welcome to 2020


This feels very much like it's going to be a year of great transformation and infinite possibility. The veils are falling rapidly now as the two worlds reveal themselves. The heightening glitz and the glamour of the old are nothing but Emperor's new clothes. The real garment we're weaving together, the real parable, is that of our inexorable shift into the higher light of "5D" consciousness.
Whereas in the early days it seemed too 'out there' and too cosmic to be real, now people just like you are experiencing it growing day by day. It's that sense of interconnectedness and belonging to a greater story, a greater meaning, where your actions are supported by the loving embrace of the divine. And work not to worry about the growing escalation of breakdown out there - in these great shifts, it often takes the growing mirror of external calamity to initiate illuminating revelation. There are two sides to this coin - as the breakdown becomes biblical, so our emergence becomes epic.
We have a golden opportunity unfolding before us. As the energy of the old paradigm progressively unravels, then the energy flows and feeds into the new. So if you're prepared to take the chance and to trust in the hand of the divine, then you'll find your creations are cherished and supported - you'll get exactly what you need to be more of you, and the resources to manifest that. I'm optimistically enthused by the quantum shift in possibility that 2020 represents.
Be mindful that we will have to dig deep through the density though. It won't all be plain sailing! That's okay, Openhand was purposeful crafted for these turbulent waters we're sailing into. We've amassed bundles of experience in working face-to-face, soul-to-soul with kindred spirits just like you all around the world. And we're only just beginning! So do call on us for that reflective illumination - it can mean all the difference in unravelling through that resistant karma so your light shines brightly once more. It will be a pleasure and a privilege to be of service to you all in 2020, whether in person at one of the gatherings, or else through our social media platforms and of course our virtual home Openhandweb.
With that in mind, to start the New Year with some illumination, here below is a video on How to Thive in 5D, to inspire your way forwards.
From all in the Openhand Team,
We wish you a very special year of unfolding.



Let's illuminate the dark!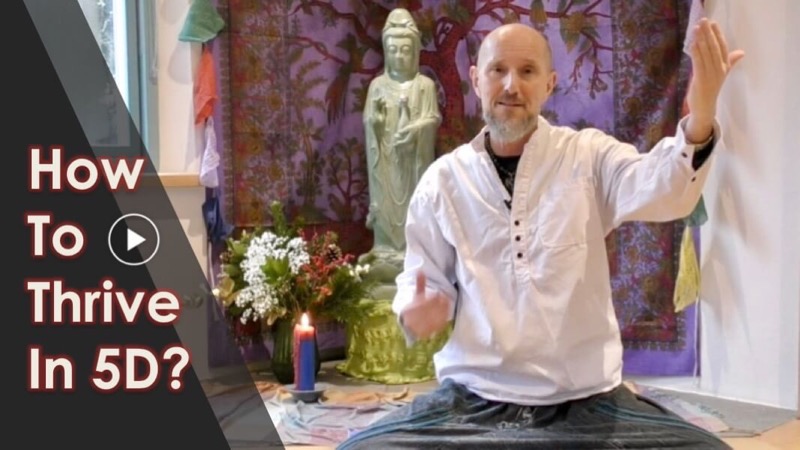 367 Reads