Sailing through Tempestuous Waters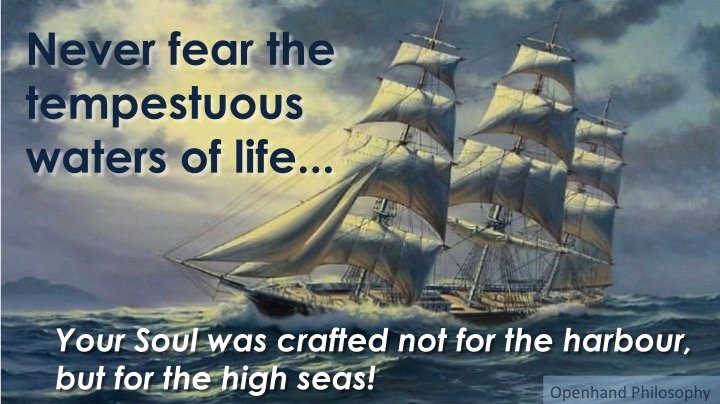 If you can dive courageously into the center stream, and keep centering in it through all of life's experiences, then you will learn, evolve and grow like no other time in your existence.
There will come a point where you're so surrendered that you realise you have nothing to lose any more. And a miraculous juxtaposition happens at that point - you see it in the eyes of those who've suffered near death experiences. It's a light that has decided to embrace the absolute fullness of life. To live today as if there were no tomorrow!
Namaste
Open