What does Enlightenment feel like? How to Know the Enlightened State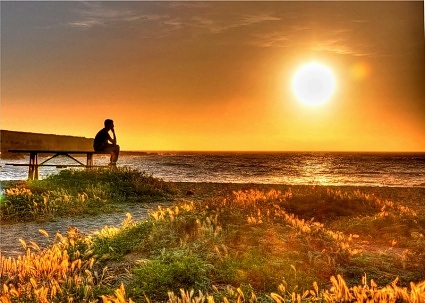 The taste of presence
From the Openhand perspective, we all border on enlightened states from time to time, it's just that as soon as the experience arises within, the tendency is to associate it with something else (like bliss for example) and lose the experience. Alternatively, a part of us is not comfortable with the experience and therefore creates once more the condition of internal separation from it. But this experience of non-identified presence is there in the background of everything we do and informs into every experience.
It is the guiding light and the faster we surrender to its inevitable pull, the more harmonious our lives will become. So what is this state of Enlightenment like? How can we recognise it and surrender into it?
Enlightenment: the absence of all experience
We often hear that space and time are illusions, that there is only one being forming the Universe and here at Openhand we agree with this perspective. If we contemplate deeply the meaning of these two statements, then at some point we'll come to realise that if they are true, then there must be the experience of everythingness everywhere in the Universe - including inside ourselves. But how would we know that state when it arises?
Once more, if we go deeply into the question of everythingness, then it is likely that ultimately we'll realise that everythingness and nothingness are one and the same thing. If we have 'everything' as a condition, then there can be no "this" and "that" therefore no relativity, therefore no experience at all. This condition of being is what we might call 'absolute truth' or the absolute and by deduction it must exist in and through all things.
When people refer to God, in our view this is what they are really referring to - not some white bearded guy sitting on a cloud (although the condition of absolute would include the white bearded guy and everything else too). It's what some enlightened people also refer to as "the void" - because it feels like the total absence of experience - and that's exactly what it is. And yet experience arises from the void within us (and within all sentient beings). The true miracle of life is that we can be the void (the total absence of experience) and experience that at the same time. In other words, in Enlightenment we get to have our cake and eat it too!
Unwinding Inner Identities as an 'Engine' for Enlightenment
How might we experience the Void of Enlightenment?
There are two hurdles to overcome in order to rest in the experience of the void...
The first hurdle
The first 'problem' is that if we go out looking for the void, then we have already established the condition of separation from it. We have created an internal seeker - an identity. The void is an experience of pure presence with no small "I" inside. There is just being. If we are looking for it, the "I" arises once more and we move out of the state of completeness - the state of Enlightenment. Therefore, we can only create the conditions whereby the void might simply arise. How will we know what those conditions are?
For each of us the conditions are unique and our individual journey is about realising what those conditions are and settling into them as often as possible. Effectively it means understanding, following and attuning to the pull of the soul - doing those things where we feel totally "in the groove" so to speak.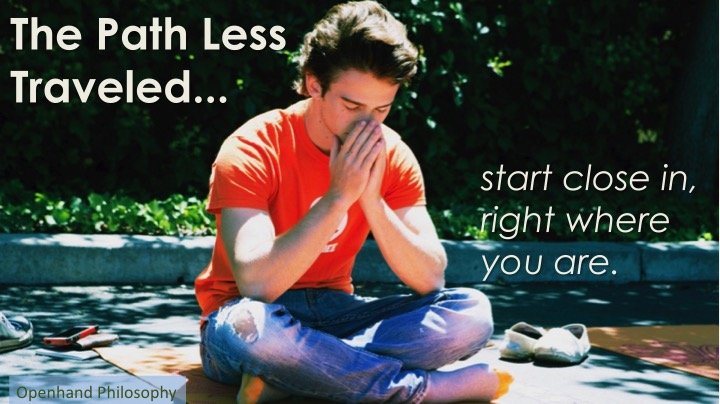 So for some, it might simply be tending the garden. We might feel so at-one, that the hours slip by without us noticing at all. For others it might be in the adrenaline sports jumping off some high cliff or simply riding a bike or driving the car. For most of us, there will be a broad range of experiences somewhere in between. The path of the soul is the sense of rightnesss of being and expression that flows forwards through life. It is how we come into our own experience of Enlightenment. The important thing to notice whilst we are are engaged in our flow is whether or not we (the one) are still present. So are we lost in the action or totally aware of what's going on within it? If we're totally present, then the condition of the void can effortlessly arise and simply take over our experience.
The second hurdle
The second hurdle to experiencing the void is that when it arises within our experience, it is so complete, so all encompassing, so crystal clear, so absolute that it feels as if no one is inside at all - because there is simply no identity. It has vanished into crystal clear clarity. In the beginning, this feeling (actually an absence of feeling) can be quite scary. There's a tendency not to like it - it might feel like we've just died, or alternatively become so alive that the small "I" wants to own it, to taste the absolute peace of it and so the condition of internal separation arises once more and the state of Enlightenment disappears like the spot on a switched off TV screen - it can be more that a little frustrating.
So the key is not to effort to find this state and then when it arises simply notice it and as much as possible dissolve into it. When we come out of it, ask why and what brought me out? Why was I unable to stay in that state?
It usually happens because we buy into the illusion of our lives once more - the telephone goes and we feel we must answer it; a loved one engages us in their drama; or an infinite other number of distractions. A process can be applied that helps you align with this state however - one which aligns us with our soul and helps us dissolve into the experience of presence. For it to be effective, it must be one that strips away the blocking false self identity.
That's what Openhand's process Openway is all about.
The Path to The One
Ultimately we learn to come from the void within all distraction. We discover how to centre in this majestic cathedral realising that nothing else really makes sense and there is no point being anywhere else. The path to this hallowed place is that of turning into and opening out through any tightness that activates on your path; becoming awesomely okay with whatever experience is arising on the outside. That's the essence I've shared in this video from a previous Openhand seminar. I share it now to inspire you on this incredible journey of realisation...
Coming into presence is a fundamental aspect of all Openhand's course work and events. It's absolutely crucial to the ongoing Earth Ascension into 5D. It is the centralised realigning creative potential of the Universe that shapes new aligned realities.
Create an Account on Openhandweb...Gain One-on-One Support in our Forums
Namaste
Open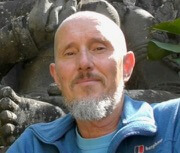 About Openhand: Openhand is a unique approach to spiritual evolution. Integrating enlightened wisdom of spiritual masters through the ages, it is a way of aligning with the Benevolent Guiding Consciousness of the Universe in your life. It helps you remove karmic blockages to unveil your Cosmic Self and unfold your Divine Destiny. It leads to authentic and alchemical living in the Earth's Higher Dimensional Shift.
Join us...Openhandweb, Openhand FB, Openhand YouTube
23636 Reads