5D Shift Update: the Paradox of Industrial Civilisation (Dec 2018)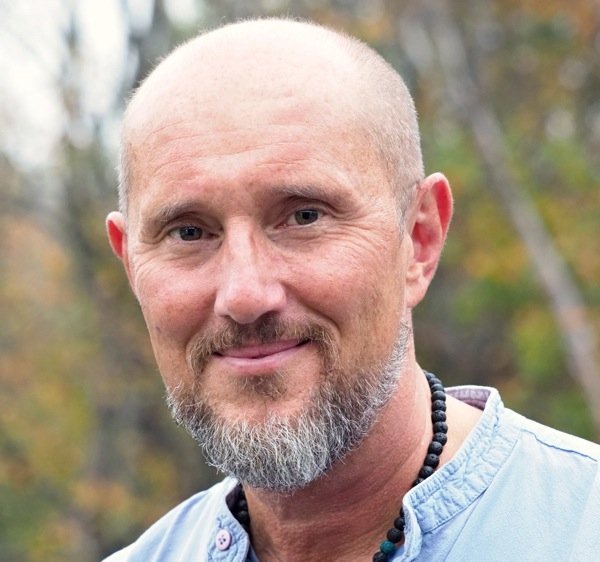 Hi Everyone, we've got this very curious situation in the UK right now over Brexit - the UK leaving the European Union (or at least trying to!). Although it would be understandable if you were to find mainstream politics boring, deceptive and devisive, neverthless, it is all moving within the Shift and of course affects everyone, and I feel what's happening in Europe is a key fulcrum, so I'd say it's important to have an overview of what's going on.
Back in 2016, I wrote about The Spiritual Significance of Brexit in the Great 5D Earth Shift
When Britain voted to leave, my view was that it signaled an important underlying shift in the field - the beginnings of a breakdown in the New World Order - which was highly significant because there clearly needs to be a major transformation of civilisation if it is to bridge the dramatic earth changes that are now building and placing great stress on society.
In Britain poiticians are arguing about the terms of Brexit - there's great concern about the prospect of losing jobs and trade and last minute machinations to maintain a "free customs union" to ensure trade flows smoothly and the economy can continually grow. I ask, is everyone blind? On the one hand the G20 is speaking for the need to reduce green house gas emissions (which are escalating rapidly past the 400 parts per million danger level), yet on the other, there's still the deeply embedded programming of the need for perpetual economic growth. How do they both compute? How is it that logical and sensible beings can't put 2+2 together?
So Britain leaves the EU, business declines, and then it would have to restructure around more sustainable and local business. Halleluya! But no, I guess I'm being too idealisitic. So it would seem - right now there's rioting in the streets of Paris, rejecting the French administration's attempt to levee extra fuel taxes to help reduce fossil fuel emissions. The French President has had to back down. QED - there's insufficient mainstream will at this time to transform the business landscape. Interestingly when the G20 of global leaders recently met in Poland, their meeting was a mere stone's throw from one of the largest coal mines in Europe. No one there is too keen to give up a major income stream.
For those in the spiritual mainstream who're arguing for immediate shut down of Industrial Civillisation, so as to combat global warming, there is another dynamic to add to all of this though, and that is the 'aersol effect' that causes global dimming. In other words, Industrial Civilisation not only releases CO2 that warms the earth, but aersols that reflect the suns rays, without which, the Earth would already be a couple of degrees warmer. As soon as you switch the engine off, so you swtich off the aersol effect. The paradox being that you get an immediate increased warming. Check this video out...
It's a case of being out of the frying pan and into the fire!
Some in the spiritual spiritual mainstream are already suggesting that increased Volcanic action will create a cooling effect by blocking the sun's rays. And I agree, this will likely happen and steady the warming affect for a while, which I believe can be a good thing, at a global level. However it doesn't reduce the amount of CO2 that is being released, or has already been released. And neither will it stop the release of methane. And once the dimming effect has cleared, then you have an even more rapid rise of temperarture. So whilst it may extend the window of viable living on earth, (which I greatly welcome), it certainly won't stop the utlimate transformation of the biosphere.
Here's the same Guy McPherson.... Will Volcanoes Save Us?
And just in case anyone was taken in by the recent mainstream reports about a Mini Ice Age coming, here's Guy's dismissive response... Ice-Age Insanity
So what's the Openhand view on all this? And most importantly what's yours?
In the Openhand view, there is nothing now that is going stop runaway climate change leading to an uninhabitable earth in the 3D, in the not-too-distant future. Even if there was the mainstream will to tackle climate change head on, we've already slipped past the point of no return for this society. Yes, it's a huge thing to say, and no doubt greatly affects the popularity of the general Openhand message (at least up to this point). However, I can't shirk from the inconvenient truth I'm continually seeing, and the knowing of where society is heading. It would be irresponsible NOT to express and share it. I believe when we equalise with what's actually happening, then that prepares us as spiritual beings to bridge any dramatic transformation like this. I can reflect that many of you have already been through Shifts like this in other constellations, and elected to be here at this crucial time so as to bridge the transformation.
What I'm already witnessing, is an increased will by people coming through the Openhand work to take this challenge head on, to look in the mirror of what's now inevitably shaping, and to be positively inspired to dig deeper within. They're casting off from the banks of society's soft shoulder and taking centre stream. It's causing the activation of Kundalini in a way I've not previously witnessed. More and more people are finding the focus and commitment forwards. I see this will only increase. And that feels tremendously inspiring.
So, as we sail into the Festive Season, you can expect business as usual in the mainstream. No suprises! Society now places it's future firmly in the hands of Gaia - she will have the last say on how this all goes. And my encouragement to you all, is to look clearly in the global mirror of transformation. Touch any inner tightness, process through it, and let it be your engine for spiritual transformation. Then this great Shift will simply become the ride of your life!
Please do share your views below.
The Openhand Team is always there in loving support
Open