Facilitator Summer School: 25th-30th July
Down the 'Dragon's Back' with Open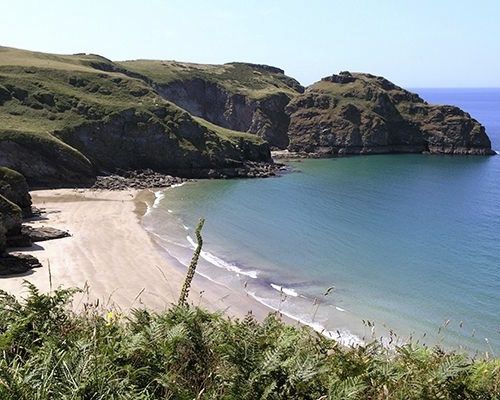 This is Openhand's all-new Facilitator Summer School, which gathers at Avalon Rising in Glastonbury on Monday 25th July. We'll be spending the first day in preparation, catch-up and meditation, followed by a three day energetic 'pilgrimage' along the 'dragon's back' of Dartmoor, Cornwall and Tintagel. Open will be taking you to some very special energy sites, helping you tune deeper into your own sense of self and your facilitation practice, by attuning deeply into the land. Dartmoor, Devon and Cornwall contain some of the most unspoiled energy centres in the British Isles. We'll be camping on the land, conducting ceremony, feeling your 'dragon energies' rising, then putting them to practice in some key energy centres. It's designed to enhance your ability to work with the divine flow...
Reclaiming natural beingness - harnessing the flow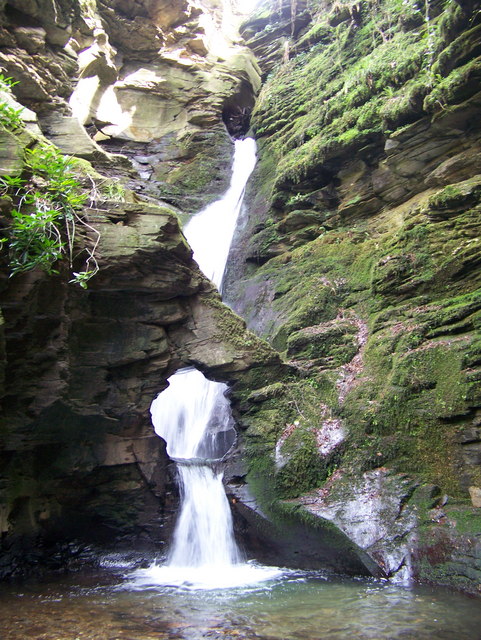 Life in society has become divorced from the sense of the divine and the natural energy flow - as facilitators, that we know only too well. And it's so easy to become attuned to that matrixy way of living, especially when many of us live in fairly typical family environments. It's easy to miss the subtle frequencies of your natural beingness. This gathering is all about reclaiming those, and using them to facilitate shifts in the surrounding energy field.
Everything is consciousness - everything forms from spirit. So if we can be deeply intune with spirit, then we'll be able to harness the flow and have a profoundly beneficial affect on life.
I'll be taking you on a deep, energetic 'pilgrimage', where you'll be facilitated to steadily dissolve into the 'dreamspace' - the space between the spaces. Reading signs, picking up synchronicity, becoming as one with the flow. It will be like coming home to your deepest sense of core self.
The 'dragon's back'
When I've needed time and space to myself, when it's been necessary to reclaim core frequencies of me, and to be sure I was completely attuned to the flow, then I've felt naturally drawn to the ancient energy sites of Dartmoor and Cornwall in South West England. They've contained special mystical sites for centuries, and are infused with countless energetic laylines.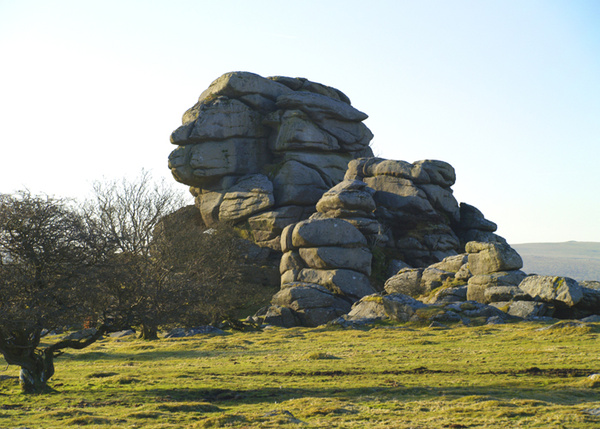 I've spent many years locating the key centres and working with the land. Each time I go there, it greatly enhances my facilitation skills through increasing sensitivity to energy. I find the land naturally recalibrates my core vibe. To me, 'dragon energy' is of two forms: the earth energy which can feed my body and help shift the matrix; the 'air energy' which brings my higher consciousness more deeply into this space. On the gathering, we'll work with both forms of 'dragon energy'.
We'll work with some of the sacred sites on Dartmoor and conduct soul stirring ceremony.
We'll head on across to the rugged coastline of Cornwall to harness rejuvenating energy, and we'll take in the mystical site of Tintagel - that of Arthurian and Merlin legend. We'll complete the tour with a core stirring energetic 'baptism' in perhaps the most moving site of all - the waterfall at St Nectern's Glen.
Format and Admin Details
This will be a road trip in multipurpose vehicles, allowing spirit to guide us, picking up signs and synchronicity along the way. We'll be wild camping under the stars on some of the key sites and staying at the odd campsite for additional comfort - hot showers etc. We'll be well fed courtesy of Trinity's Conscious Kitchen (they say an 'army' marches on its stomach!). The first and last nights (Monday and Friday) will be spent at Avalon Rising in Glastonbury (you're welcome to book extra nights around the event if you wish).
This event will offer facilitator qualification and accreditation to stage 3.
Timings and arrival: The group will gather on Monday 25th July at 3pm in the afternoon for a connecting meditation, preparation for the trip and dinner. It will finish at approximately 11am on Saturday 30th July
Accommodation and meals: Accommodation for the duration of the course will be provided at Avalon Rising and at various wild camping locations and camp sites (if you need camping equipment, then ask)
Cost: The full cost of the gathering including course facilitation, food, accommodation, equipment and fuel costs is £500
Venue: The gathering will begin and end at Avalon Rising
Not for profit: Just as a reminder, Openhand is a not for profit organisation. All surplus revenues are reinvested to facilitate our objective - to help others in their journey of spiritual evolution
Booking info: The course is open to all Openhand facilitators including those training to be. To inquire further and/or to book...email fiona@openhandweb.org
Outcome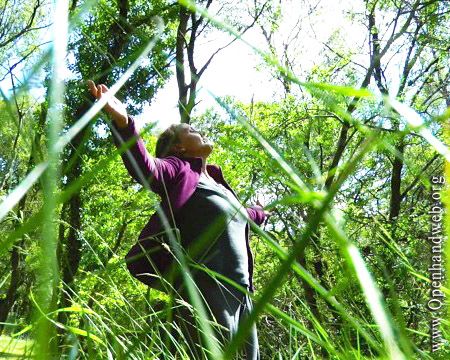 The locations we'll visit on this 'spiritual pilgrimage' are very special energy centres. And by working together with the land in this very focused way, is likely to greatly intensify your connection to the flow. You get a much deeper sense of how to harness and work the energy field for the good of all those around you. You'll likely feel much more intune, energetic and vibrant. For me, these locations have always been as manna for my soul.
So this could well be a life changing event for you - the potential for profound alchemy - and highly likely to boost your spiritual practice by a quantum leap.
It will be our pleasure to host you on this special journey together.
Namaste
Open and the Team
5894 Reads