Breakthrough Breathing Meditation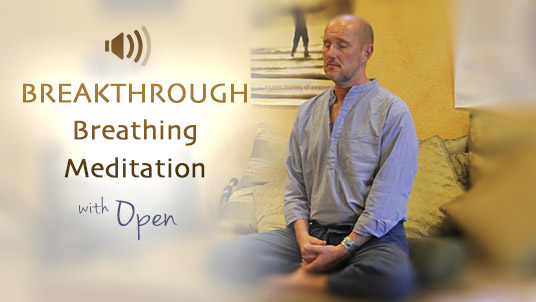 This is the Openhand Breakthrough Breathing Meditation from the current Breakthrough World Tour. It's using breath first to connect with internal awareness, and then, to find correct alignment of the One, your soul, and the harmony between soul and bodymind. Over 25 minutes, the meditation teaches the Breakthrough breathing technique, which can then be practiced for just 5 minutes at various times through the day so as to reattune that internal alignment. It leads to centredness, balance and harmony in life.
This meditation is available as a high quality mp3 download (listen to a short sample below first). The cost is only £5 (approx US$6.50), which is invaluable for helping us to fund the continued running of this website.
9384 Plays