The Essentials of Maca - great in Smoothies!
Dietary Tips on Maca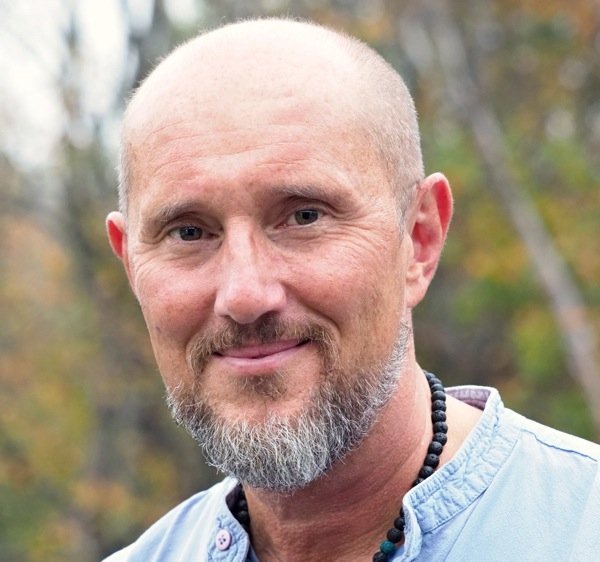 Maca is just my favourite ingredient for an essential high vibe smoothie. There's oodles of reasons why it's good for you. For me, my body and soul simply ask for it! I know it can be fairly pricey in the food stores, but personally I find it well worth it. Here are all the ins and outs with some great research by Trinity's Conscious Kitchen...
Maca for the Spiritual Journey...from Trinity's Conscious Kitchen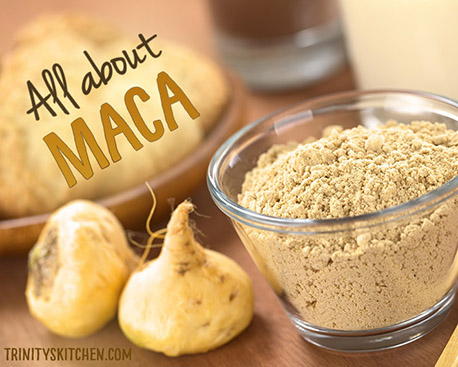 Most of us don't find the spiritual journey easy. Personal, spiritual growth involves confrontation of who we truly are, breaking down of the old realities that not longer 'serve' us. It can push us through and beyond limits that we never even thought possible. Yet here we are - getting on with it. It's essential that we take care of ourselves on this journey. For me one of the most supportive foods I've ever found is maca! It's one of natures few true adaptogens - which means that it has the power to help us cope, adapt and thrive in the most challenging of times.
What is Maca?
Maca (Lepidium meyenii or Lepidium peruvianum) traditionally grows in the Peruvian Andes at an incredible altitude of between 4000 and 4500 metres. It has truly earned its place in superfood history, successfully withstanding the harsh thrashing winds, intense sunlight, and extreme cold weather of such a climate for at least 3000 years. Other edible plants are not able to survive at such elevations. Related to the brassica family, maca looks a bit like a turnip and grows to somewhere between golf and tennis ball size. We consume the root of this plant which comes in red, black and yellow. It's consumed as a powder, added to smoothies, breakfasts, drinks or in capsules (unless you live in the Andes of course, where you'd be able to harvest the fresh root). The great health of the natives who've consumed this amazing plant since pre-Incan times speaks volumes about it's health benefits. Something that can survive such an intense climate must have a truly special purpose on earth. Maca is jam-packed with truly amazing health-giving benefits.
The amazing health benefits of Maca
Here are a few of the widely known benefits of maca: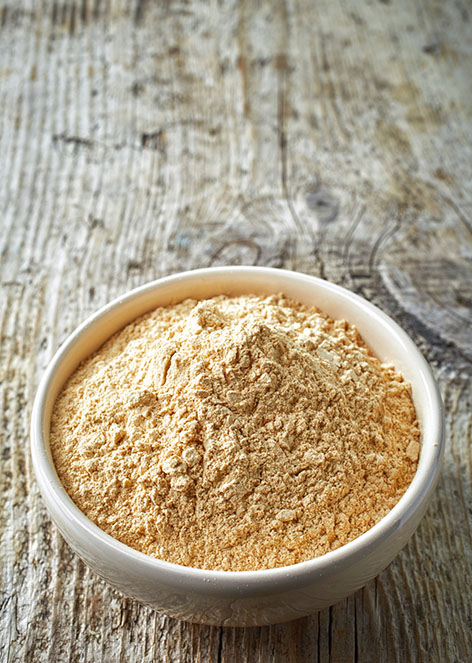 Maca has powerful adaptogenic properties
Maca increases energy and vitality​
Maca can relieve menopausal symptoms
Maca is an aphrodisiac
Maca helps to control the glucose level in blood
Maca helps combat stress
Maca is a powerful hormonal balancing aid
Maca has been shown to prevent osteoporosis
Maca supports bone health
Maca encourages healthy thyroid function
Maca can prevent skin damage from UV radiation
Maca supports memory and brain function
Maca enhances fertility in both men and women
Maca can relieve pre-menstrual syndrome
Maca supports sexual function in men and women
Maca is excellent for adrenal support
Maca is the ultimate adaptogen
Maca is one of the few plants in the world know as an adaptogen, in other words, consuming it helps us to cope with challenging and stressful situations on physical, mental and emotional levels. It is very beneficial against anxiety, over-stimulation and the stress to which we commit our endocrine (hormone) system on a daily basis. Maca is the quintessential antidote for the turmoil that modern day living has on our health and wellbeing.
Maca for all-round hormone support
Maca is well known for supporting hormonal health. Natives have used this herb to counteract hormonal issues (including menopausal and post menopause symptoms) for centuries. Sexual and reproductive health and libido also spring to mind when we think of hormones - all of which are greatly supported by maca - however, they are just the tip of the iceberg. Hormones are in fact chemical messengers that tell our cells what they need to do, regulating the balance of our entire body. Hormone function includes digestion control, sleep regulation, brain development, mood, heart behaviour, blood pressure, fat metabolism, skin health, mental health, immune system, reproductive health, sexual health, bone maintenance. Hormones also manage our fight or flight response, induce calm, and control the rate at which we age. Maca's powerful ability to balance hormones make it one incredible plant-food to include in your daily life!
Raw versus cooked (gelatinised) Maca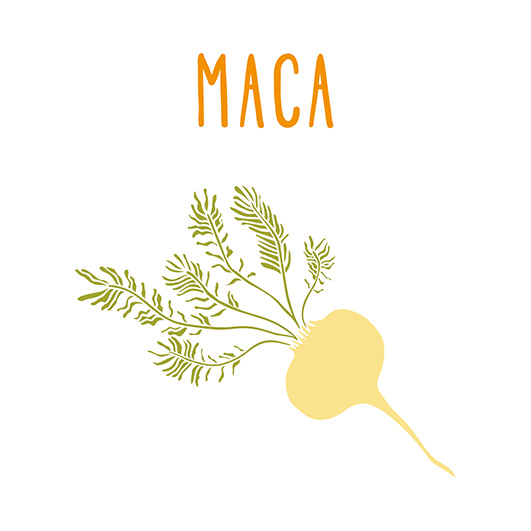 It is common to hear that the native people of the Andes only eat maca once it has been boiled or roasted. They have apparently done so ever since we can trace back in history. On the other hand, the modern trend of eating raw maca does occasionally have its pitfalls. Some people who eat maca in its raw form find that it irritates the stomach. When in doubt, I say, do what the indigenous folk do - and eat the cooked version (i.e. gelatanised) - they have, after all, been doing it for aeons! My personal experience of raw Maca…
I went through a period of consuming raw maca root powder many years ago. Whilst I truly appreciate the benefits of eating raw foods, I learned there are times when it isn't always optimal for our digestion. The truth is, I couldn't stomach raw maca for long, so I only enjoyed it as an occasional treat, rather than on a daily basis as I do now. It didn't feel 'bad' for me as such… I just felt as if it wasn't digesting properly and I started developing an aversion to it.
I have since learned that it's not uncommon that people to struggle to digest this plant in its raw form. My personal experience of gelatinised Maca…
I am so glad that I gave maca a second chance. It has become one of my all time favourite foods! It helps to balance my hormones (and boy - do I need help with that!). Maca also supports me to cope with stressful situations, where my fight or flight mode has a tendency to go into total overdrive. By consuming the non-raw, gelatinised version I experienced a world of difference. Finally, I got to experience maca to it's full potential. My body soaked up those health benefits like there was no tomorrow. Now, I enjoy it on a daily basis.
What is gelatanised Maca?
Gelatinisation happens when the maca is heated on a low heat, allowing the roots to separate from its fibrous parts. Most of the nutrients are maintained during this process. Gelatinisation essentially removes the starchy carbohydrates, creating a high concentration of beneficial nutrients. It contains a higher ratio of nutrients than raw maca.
Ethics of buying Maca and biopiracy
Big topic! Our world has changed drastically in recent generations, making global trade the norm. The global maca trade is fairly new and was initially ethical by nature, supporting small scale farmers. Over the last decade it has increased in popularity, which sadly means that greedy marketeers have caught wind of this trend, stepping in with unscrupulous and shady practices. Maca is traditionally grown in Peru, using traditional, organic methods. Rather sadly, China has been sneaking out the product and growing it in the mountainous Yunnan region (which is known to be a massive chromium dump). Needless to say, it produces an inferior product. They've also been caught out creating a synthetic version of Maca and trying to pass it off as the real thing! They now have quite a number GMO patents pending on the stuff. This dishonest, money-grabbing attempt at dominating the Maca market is causing massive imbalance. This is a sacred plant, not to be tampered with. It belongs in the Andes, where it grows to perfection. You can read more about the Chinese Maca pitfalls here: Peruvian Maca -v- Maca in China
"Biopiracy refers to the appropriation of the knowledge and genetic resources of farming and indigenous communities by individuals or institutions who seek exclusive monopoly control (patents or intellectual property) over these resources and knowledge." (Source)
Where to get your Maca Root Powder from?
Your health is important, so be sure to buy
Certified organic
GMO free
Peruvian Maca
It might be tempting to cut corners and go for inferior products for convenience, but it's not worth it. Maca not particularly cheap to buy, however, you would probably only use between a teaspoon and tablespoon every day. Therefore a 500g (1lb) packet could last you up to three months. A small price to pay for such healthful properties.
I only recommend products that I have used, tried and tested myself. The following two companies both have excellent ethical standards and I've been in touch with them personally. Here are my suggestions...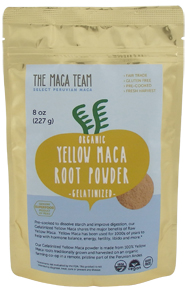 North America My favourite company in the USA is The Maca Team. They only trade with Peruvian farmers whilst ensuring that they serve you with organic Maca that supports your health in the most beneficial of ways. I've used their products when I've been to the USA and Canada and I am very impressed with the results. The Maca Team products are very fairly priced compared to other companies and the quality is fantastic! Check it out here: Premium Organic Maca - Fair Trade - GMO Free - Great Prices
UK and Europe My favourite company in the UK is Sevenhills Wholefoods. They sell the maca that I use the vast majority of the time. Sevenhills are very much in contact with their farmers, and are proud of the direct-supply line they have established, with ethics, fairtrade, organic and sustainability as priorities. Whilst it isn't cheap, considering the quality of their product, their price is very good value. Check it out here: Sevenhills Wholefoods Organic Gelatinised Maca Powder 500g
Super Healthy Maca Recipes
My favourite way to use maca is in a smoothie blend. Not only does it bring incredible health benefits, but it adds a delicious malty taste. To celebrate this article I've also published my favourite superfood Maca Chocolate recipe and very nutritious Maca Granola.
Homemade Maca Granola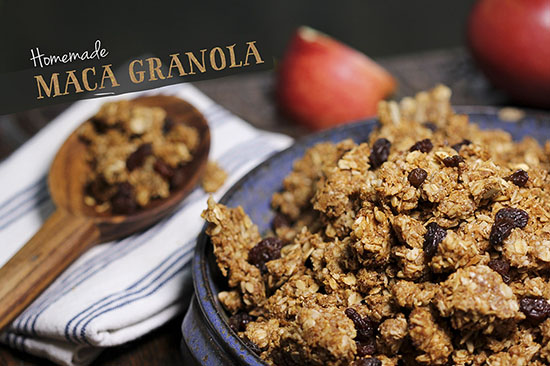 Maca Superfood Chocolates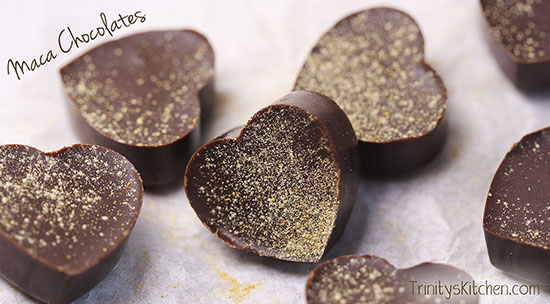 Malty Maca Mango Smoothie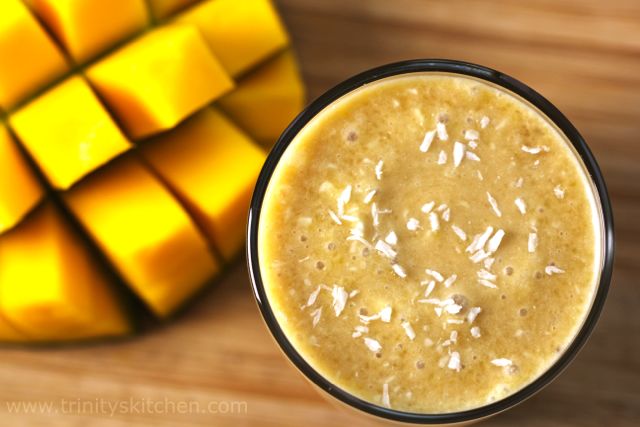 Article Resources:
Warmest Blessings
Trinity
Find Trinity here at: Trinity's Conscious Kitchen Website