Intentional Manifestation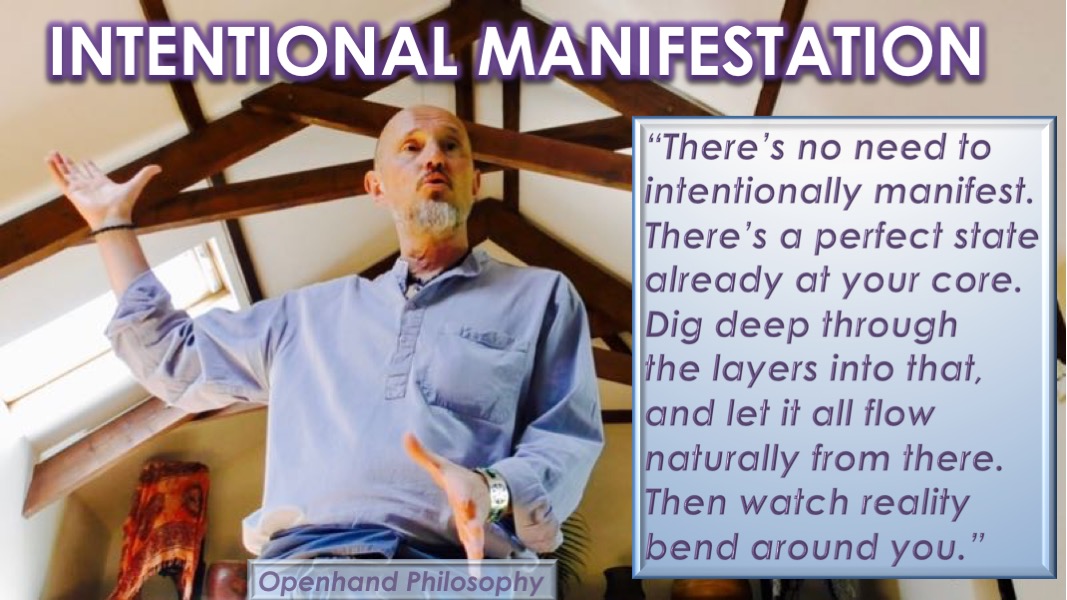 I still see plenty of people advocating and teaching intentional manifesting. There are two dangers behind this: (1) It's still coming from identity, which is saying it needs something, or for it to be a certain way, when The One in you can embrace all states. Therefore you build in a constraint, another limitation, another box. You inadvertantly surpress and deny The One in you. Thus you are not free. (2) There is an Interdimensional ET consciousness that is getting people to apply these techniques to trap them into an artificial synthetic 4D reality based on Smart technology and AI - "you can manifest what you want" - but who is manifesting?
I speak from experience because it happened to me. I used to drive into a town and all the traffic lights would turn green and I could manifest anything. Seems good right? But on a planet of finite resources what about everyone else? I realised an intentional energy had seeped into my consciousness. And when I ejected it, then turned on me in a full-on 2 day attack until I was able to dispatch it from my field. We are ALREADY in a miraculous co-creation, that the flow of the divine is effortlessly creating in a way that serves ALL life when we get the ego and small "I" identity out of the way. Opposing Consciousness cannot control such freedom, cannot manipulate you through deceptive desires.
A reality is ALREADY being imagined and shaped by the natural flow of the divine Torus. We are as surfers on a wave. We don't dictate the way the wave goes, that's fallacy, a bubble which is doomed to burst eventually. Instead we ride the wave by each expressing our unique beingness and in the process, enjoy a miraculous ride!
See you on the wave.
<<< Open