PARADIGM SHIFT World Tour Update...Mavericks and Misfits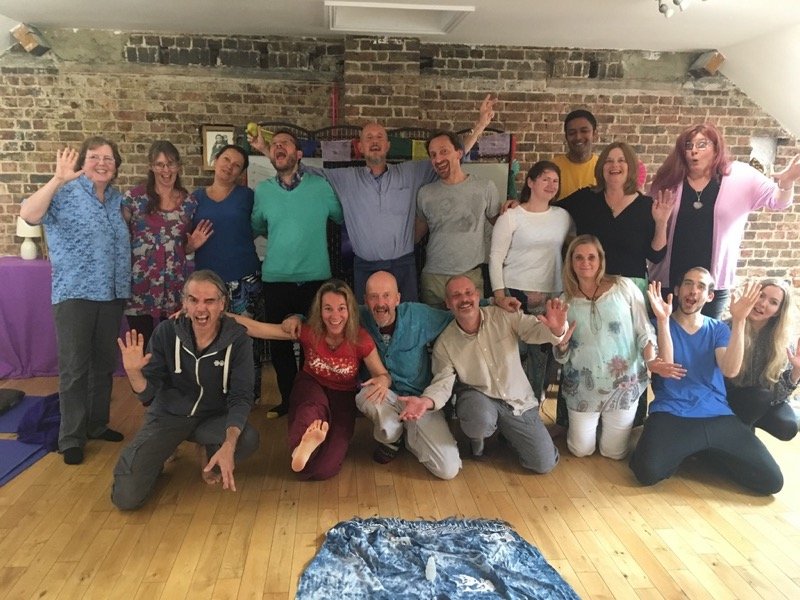 I find it tremendously rewarding travelling the World meeting people in this great shift of consciousness unfolding all around us.
For me the real inspiration is watching 'misfits' and 'mavericks' realising that nothing is wrong with you, in fact everything is right with you! We don't have to hide these incredible spiritual gifts anymore. And in stepping out and being who you truly are, the realisation dawns that you're a part of a worldwide family just beginning to emerge...
Marvellous Misfits and Marvericks
What we're working to do in the PARADIGM SHIFT is to 'join the dots'. There's commonality that people coming to the gatherings have been feeling practically all their lives - that somehow it's society that's out of kilter not them, that the numbers don't stack up, and you're not wrong to feel what you're feeling...
Yes, there is a way of living and being in the Universe that is divinely inspired, that flows through you with a sense of rightness, that creates synchronisitic miracles and magic all around you; that is infinitely benevolent and working tirelessly just to reveal the majesty of You. What's more, we can live that way and thrive in it, right now.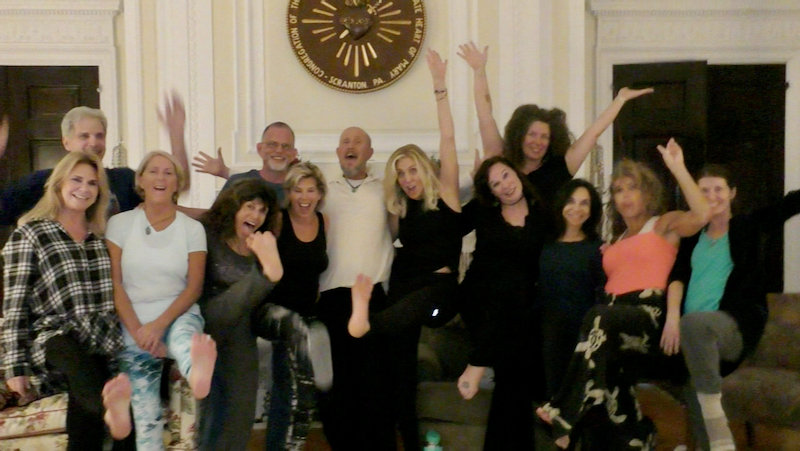 I'm blessed to witness it all the time: when we come togther at these Openhand gatherings, people come into themselves, and the divine being in them emerges. There's an empowerment and a confidence that they can step forwards into the world and just be them - that somehow it will succeed.
Living the Flow of Expanded "5D" Consciousness in Daily Life
It's an exciting time to be on this journey for sure. Previously, there was always the soft shoulder of the matrix to lull people back into the confinement and limitation of the Old Paradigm - the old way of being. But now, it's becoming increasingly clear that the old ways don't work for us anymore - not only do they limit authentic beingness, but they're destroying the environment in the process. There's way to much searching 'out there', for what's really 'in here'.
The beauty is, that you can choose, right now, just to be you, and connect the dots of the Universal flow. That's what we're reflecting to each other at the gatherings. You get that tremendous resonance that says, it's right, entirely perfect to let the True Self in you emerge and step forwards. I think what makes the Openhand work so rewarding, is not that it just connects you to the peace of your True Self for a while, but demonstrates how to live the flow of higher consciousness in your daily life, in a way that is aligned with the Shift itself.
Plenty to Unfold and New dates to come
We're well into the current tour right now, but there's so much more yet to come. Various gatherings around the world to look forwards to, plus new ones we're about to add to the calendar: a new webinar will happen early in January, plus new Paradigm Shift events in the UK, and the USA in March. Plus we'll soon be announcing the stage 2 and 3 elements of the work, the 5GATEWAYS retreats and the annual DIVINICUS gathering. Plus of course we'll be involving everyone through this web community, through new videos, guided meditations and regular articles.
So do stay tuned. Know that you're a part of a worldwide family in the Shift, and that the pace is gathering around us. Let's connect up to the flow, work through the obstacles and let it unfold us.
Let's catch the waves of The Ascent!
Here are the events that are still to unfold, but do watch for announcements of additional dates to come, and the new work for 2019...
953 Reads