19 Pictures revealing the Devastating Impact of Humanity on the Planet (and how to come to terms with it)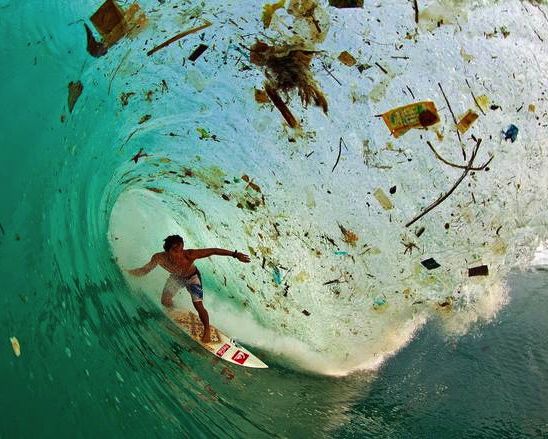 I often feel that the spiritual mainstream keeps spinning stories of what it would like to have happen, rather than what is really happening. Unfortunately, there's also a great deal of 'shifting the blame'. This is seriously counterproductive to the evolutionary journey, because there's nowhere to go, unless the journey begins in truth. Specifically, I'm referring to view that it is the 'powers-that-be' who are to blame for the predicament we find ourselves in with regards climate change; that somehow, if they and the irresponsible corporations would simply go away, then everything would be alright, and we'll get the planet 'back on course again', 'we'll heal it for the good of all humanity'. There are a number of important reasons why this view does not hold water.
Who's responsible?
Take for example the spiritual mainstream view on geo-engineering - the chemtrail saga. Yes I agree, the powers-that-be are irresponsibly spraying heavy metal aerosols into the atmosphere - I've seen that many days from my own back garden. And yes, it irks me! But why are they doing it? Why have they been doing it for several decades? And why would they spend billions of dollars doing it, if not to mitigate the effects of fossil fueled climate change?
Don't get me wrong, I think it's terribly irresponsible that they're doing this; that we should leave Gaia to manage her own climate and her own shift into the higher paradigm. I believe it is categorically wrong for people to try to control that - and ultimately fruitless. But why are they doing it?
To me, it is perfectly clear: when you consider that since the industrial revolution, half the planet's trees have been cut down, mainly to create grazing land for cattle in the meat and dairy industry; or that in the last 40 years alone, we've lost half the planet's wildlife (yes staggering isn't it?); or that the oceans are now acidifying at their fastest rate for 300 million years due to excessive fossil fuel consumption, to blame this on one small group of so called 'elite' people and their geo-engineering shanenigans is both erroneous, blinkered and disempowering. Why is such practice disempowering?
You can't have power, if you hand it away
We have to take a spiritual - top down view - to truly understand. There's one main reason why the world is in the situation it currently is:
Because the collective consciousness created it that way due to their karma.
It is the collective that has subconsciously absolved responsibility for the constant conscious choice into the hands of a small group of controlling people.
If humanity did not en mass, consume the way he does as a whole, if he was not so easily ready to slope shoulder responsibility for the devastation we know is taking place in our name, if he earned money mainly from conscious organisations and spent it mainly with ecologically responsible ones, then the imbalance would greatly subside. The corporations that exploit on a large scale would quickly dissolve.
The point is, as a collective, humanity does not. Although there is an accelerating awakening for some, as a whole, mankind is not changing any time soon. I would love for it to be different, but for me at least, the evidence keeps stacking up - the mainstream continues, full steam daily, towards the precipice of oblivion. For those who agree with me on this, and can truly get real about it, there's a real chance to begin; we're empowered to make a real choice - we don't have to be limited by mainstream ignorance. So how can we truly deal with this?
What can be done? Nothing... and everything!
Humanity's karma is becoming increasingly clear to see:
Humanity has lost connection with the divine due to his engrossment in the physical realm; he's then been led astray by an unscrupulous intervention that has been seeking to control the planet and its resources.
However, this doesn't make mankind any less responsible - he may not be to blame, because this is simply the macocosym of universal light getting lost in the darkness and then discovering how to break free; but mankind is now responsible, to make a more highly conscious choice about the level of consumption. Surely there is enough evidence out there for even the hardest skeptic to accept the devastating effect human life is having on the planet? (see the 19 photos of anecdotal evidence at the end).
With information comes responsibility. We are each responsible for how we now live.
I know lots of well intentioned, compassionate people get really tight inside, when they see this level of destruction, that they know is truly happening in practically every corner of the world. There's a deeply rooted yearning to do something about it. What can be done? Nothing... and everything!
Confronting the wound of humanity
We need to be courageous and brave; to truly embrace the truth of what's going on. For only then are we empowered to make an authentic choice.

In my own heart, I know that we have reached the point of no return on 3D earth. We've already activated major 'tipping points'. I don't ask you to blindly believe or accept that view, but I do invite you to test it for yourself, in the cold light of day.
For me, this is not an idea that came to me after much mind level research; it was that deep, revelatory "aha" moment, which happened in every shopping mall I found myself in, every service station, airport lounge, railway station, every village, town and city. The evidence is starkly staring us in the face. It's in the industrial food chain, the packaging we get through, the energy we consume, as a daily way of living, for practically every person on the planet.
The fundamental problem is, that Homo Sapiens is a hybridised species, purposefully downgraded to fit within a synthetic system of reality. That's why Homo Sapiens cannot imagine the real solution to this monumental problem - because Homo Sapiens is the problem!
Yes it's a strong viewpoint. Nevertheless I invite you to contemplate it. And when you do, you might also contemplate the solution: that the core of who you are, is not Homo Sapiens! You are a soul having an experience; and it is within your power to evolve out of that experience.
The next evolution of man is upon us. Although the evolutionary movement is as yet still small, people everywhere across the planet are going within, taking back their real power as souls, and evolving themselves, into the next human form (what I call the divine being Divinicus).
"Fixing things for the good of humanity"...really?
But you have to be motivated to do it. And a big part of that, is to let go of trying to fix things here. Especially "trying to fix things for the good of humanity" (which you hear about so much in the mainstream). Really? Have they not got it yet? What about the other sentient life this planet was truly designed for?
Fixing things for the singular good of humanity is the problem!
For me, the truth is that humanity can now do very little to prevent the runaway climate change and destruction of the biosphere that I can feel in my heart is now a practical certainty. Does that mean we should simply abandon any attempt at being compassionate and conscious in our consumption? Well not if you wish to have a future on 5D Earth.
To attain 5D consciousness, is to become as one with Gaia, who is already ascended into the Fifth Density. That 5D consciousness certainly isn't attained by mindless destruction. If you knew the 3D world would end tomorrow, would you still plant that apple tree today? A 5D being probably would.
In my knowing, just as the Hopi foretold, Gaia is now set to undergo a Great Purification here in the 3D, what I call The Great Realignment. This destruction of the biosphere that is clearly accelerating is the beginnings of that. Ironically humanity has kicked the final trip switches.
Feeling into Humanity's Wound
Can you resonate in part with what I'm saying? Many people now touching and exploring their karma can. It means that instead of internally trying to paper over the wound, ignore it, and pretend that somehow, "everything is going to be okay" (in the sense that we don't have to take responsibility for the predicament we find ourselves in), alternatively you could have real courage to embrace it. You could go inwards and feel into your wound, the deep contractions you're likely to encounter when you witness the destruction of the world that's taking place, fueled by Homo Sapiens consumeristic necessity.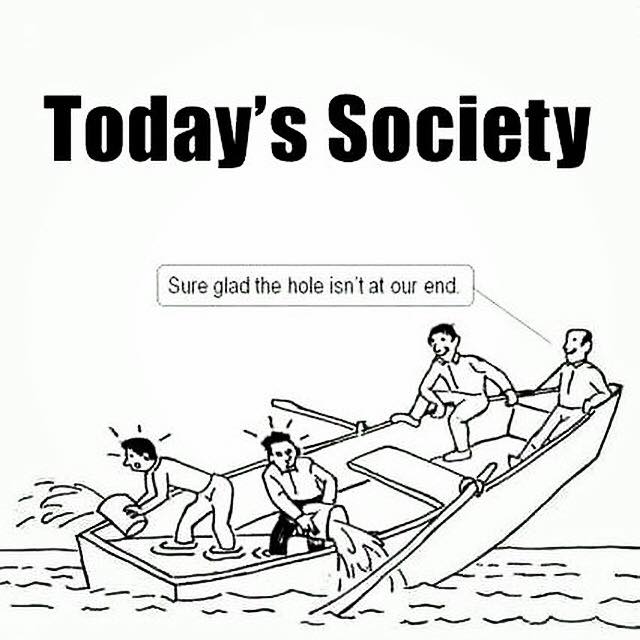 Your soul is saying one thing, but your hybridised body yells out for another. Feel deeply into this pain, into this karmic wound. Every time you consume, every time you travel, every time you use energy, every time you create pollution. When you regress into this wound - this tightness inside - then you are finally taking responsibility. You're taking ownership. You're not shirking of slope shouldering onto someone else. And in that hallowed moment, you can ask for forgiveness - from Gaia, and from your higher self.
It is not your fault! You are not to blame! But... You are now responsible for what you do about it.
Getting into your pain - your wound - in this way, is the most powerfully empowered choice you can make. It gives you the possibility to get into your karma - that which created this out-dated system of control and the enslaved sapiens vehicle you now find yourself embodied within. Processing your karma is the way to evolve out of this! (Here's more on that...understanding karma and its purpose)
Processing your Karma
In processing your karma, means that you fully reintegrate soul. You infuse soul into your body, which carries a frequency of evolutionary change. It's a collective yearning in us all; it's just one that needs activating. Which can only happen by a direct confrontation of the truth that's really happening - then you can feel into your karma, unwind through it, thereby infusing the soul of higher change. So here now are 19 pictures I came across (courtesy of the UK's Guardian) that show the heart-rending impact of humanity on the planet. I invite you to:
contemplate them deeply
contemplate your own daily consumption of food, packaging, energy
go deeply into the tightness that may activate internally
ask for forgiveness from Gaia and other sentient life
forgive yourself
step through the pain of the density as The One - as Pure Presence
breathe higher consciousness into the tightness
let the tightness go
remind yourself that you are a child of the universe, that you have nothing to fear
fearlessly embrace life as the compassionate spirit warrior that you are.
Electrical waste shipped from around the world to Ghana...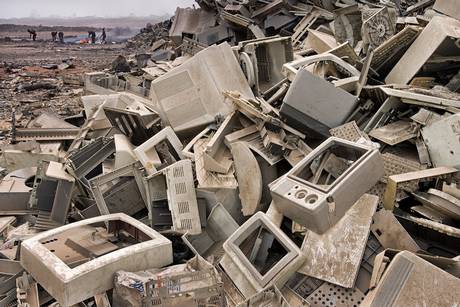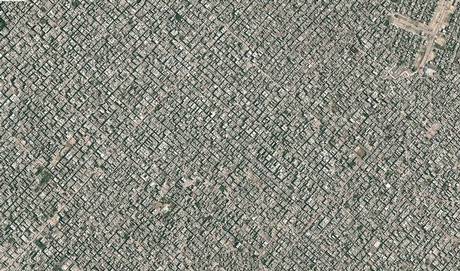 Los Angeles at night...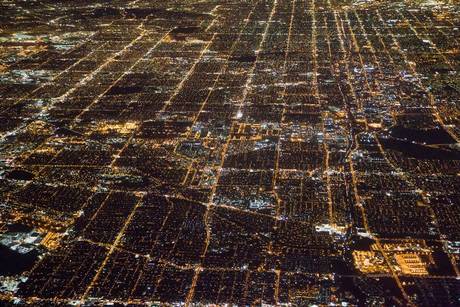 The results of industrial logging in Willamette National Forest in Oregon, USA...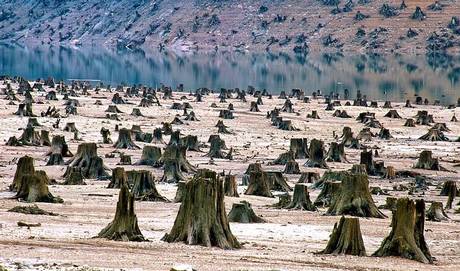 A coal power plant in the UK...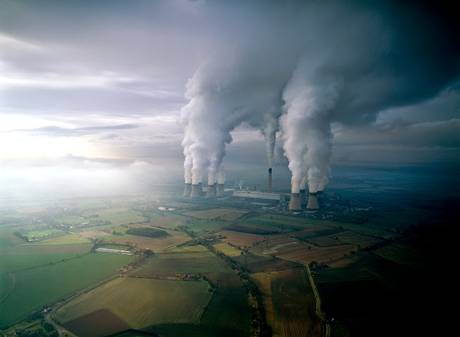 North East Land, Svalbard, Norway, where temperatures are rising...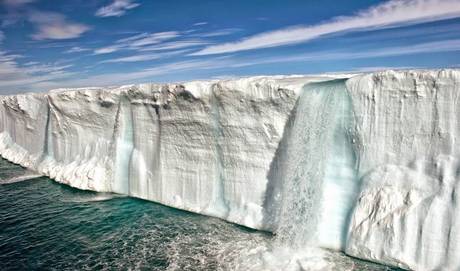 The Amazon jungle burning to make way for cattle grazing in Brazil...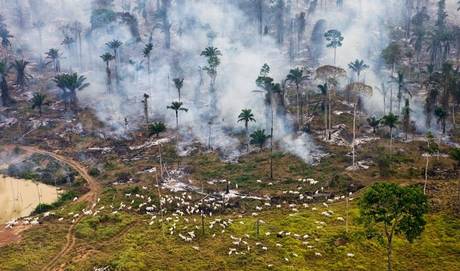 Pit mining visible from space in Alberta, Canada...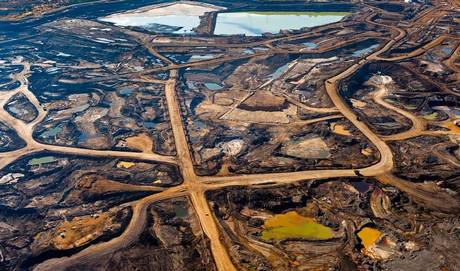 Discarded tyres in Nevada...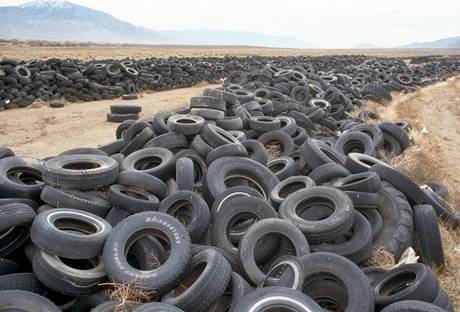 One of the world's most populous cities, Mexico City in Mexico...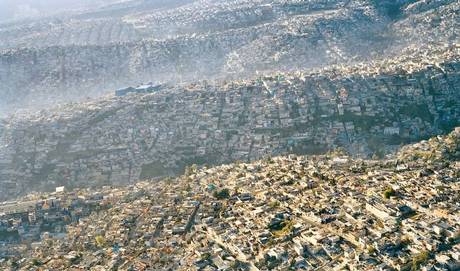 Vancouver Island in Canada...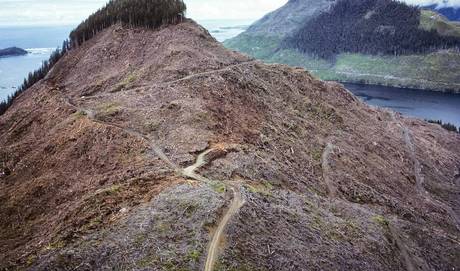 Tar sands in Alberta, Canada...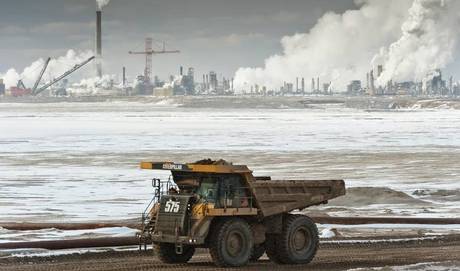 A man turns away from the smell of China's Yellow River...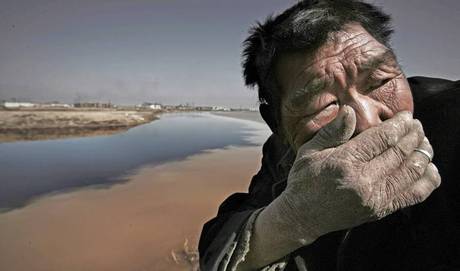 Industrial agriculture in Almeria, Spain...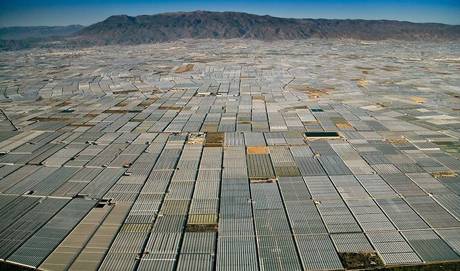 Refuse in Bangladesh...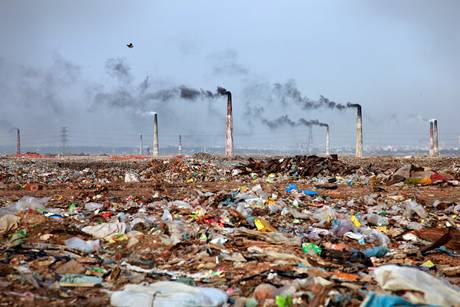 Kern River Oil Field in California, USA...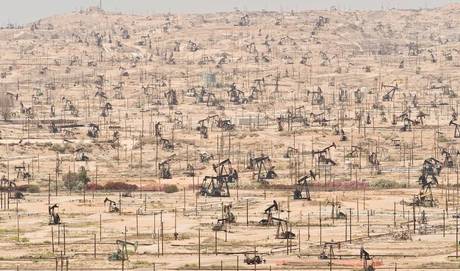 The world's largest diamond mine in Russia...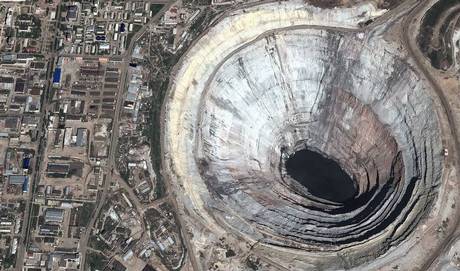 Black Friday in Boise, Idaho...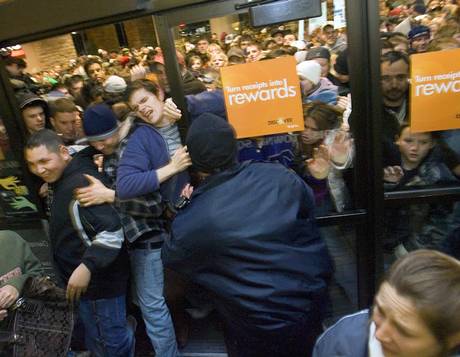 Surfing in an ocean of waste...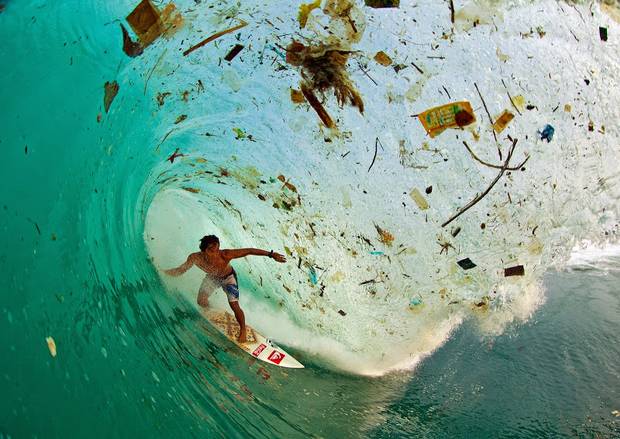 (For all of the above, thanks to the UK's Guardian)
Taking back Responsibility, taking back our Power
It's time to stop slope shouldering blame. When you take back responsibility for your karma and your part in all this, then you can truly confront the deep seated wound. You can unravel your tightness and infuse soul. Then - and only then - do you have the possibility to truly evolve.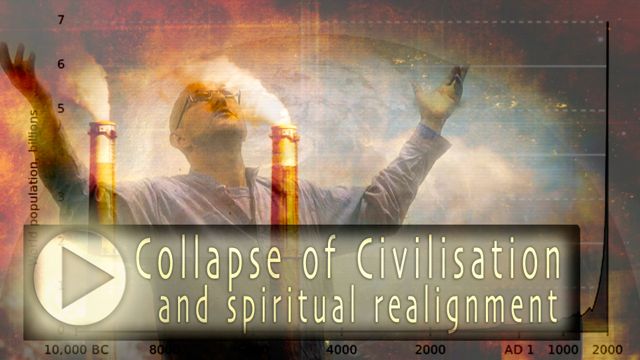 The only revolution that is necessary, is a spiritual one. When we evolve spiritually, we will find that by our very beingness, over time, this injustice, this inhumanity, this insanity, will literally dissolve away. The 3D world is progressively coming to a close. It is time to join 5D earth. Open (on behalf of Openhand) Related Posts:
8081 Reads