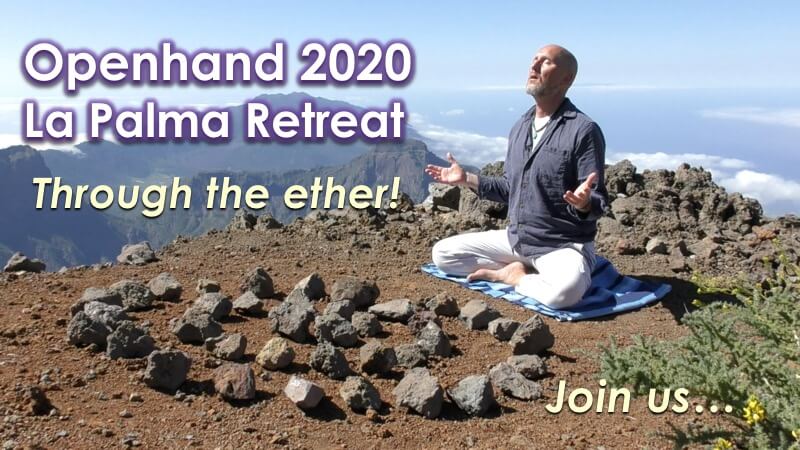 Hi everyone, this week we're on the stunning volcanic island of La Palma in the Atlantic off the north coast of Africa for the Openhand New Year retreat 2020. And you can join us! I'm going to be posting daily meditations, guidances, photos and sharings so you can pick up the vibe and have your own inquiry as a welcome part of the group. The virtual retreat - through the ether - will run from Monday 27th till Friday 31st and I'll be posting here daily in this journal.
How to take part
Tune in here on the journal in the morning for a meditation/guidance for the day
If you have any questions/challenges come up you'd like guidance on, share through the day
Check in during the evening for postings, reflections and sharings about any questions
Check the intro video...
378 Reads