5D Shift: Just One Breath Away from the Next Big Breakthrough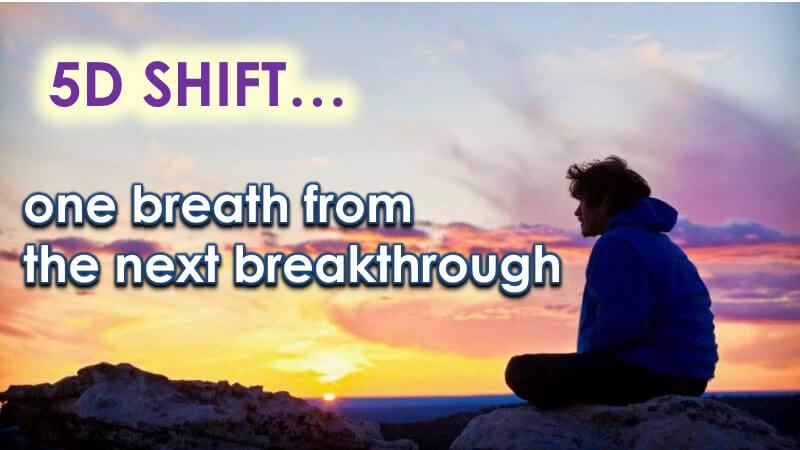 When it gets challenging on the path, and you're in doubt, that's when to really get going. That's when the possibility is enormous. It's stunning just how many reasons, excuses and self-denials it's possible to find when you're approaching that moment of Breakthrough. But at this point, you can actually FEEL the density. It's the point of maximum opportunity. When it seems most difficult, and the layers resistant, that's when, by contrast, spectacular light becomes available on the inside.
Here's the opportunity right now for those who seize it.
The Red Pill or the Blue Pill?
Inertia is what to watch for. It's uncomfortable when you're peeling off a new layer. It's all too easy to take that soft comfort or distract from the tightness - whether you're intermittent fasting, spending more time in meditation or quietness, or forging a new direction in life, that's when you'll feel it - the resistance that wants to keep you small in the shell.
But you know all too well, you've taken the easy option before, and it never led to anywhere different or better - always the same limitation. That's when to take the pain and make it really count: feel into it, whether it's the niggling voice of doubt - "you'll never make it, you're not good enough"; or emotional weakness - "just take that little pill of comfort"; or boredom and loneliness - "how long do I have to do this for?"
The path isn't all sweetness and light - that's one of the greatest deceptions of the shadowside here. Yes, there's surrender, but often the truth is about surrendering through all the reasons why not. The pain is illusion, and you're always one breath away from breaking through. You see there's feeling the presence of self-realisation, which is totally awesome, BUT, that's only the beginning of the journey. The real crunch BEGINS at that point, with the resurrection of your multidimensional beingness. And it gets especially tough when times are difficult, the higher you go up the mountain.
Explore the Breakthrough Approach with Openhand
In the Desert of the Real
I feel the shadowside is on the back foot. Plenty have seen through the veils of their ridiculous machinations and distractions. The great thing is that many are no longer fooled. The beast has revealed itself. We know what we're up against, where and how - it's anything that would distract you from your centre or try to put you in worry or fear.
This is a time of tremendous opportunity. When the beast was hidden, it was easy to go along with the show. Now you can no longer trust or rely on the powers that be. Have no doubt, day by day, they are losing their power and their authority. Those denser layers that were wrapped up inside our psyche can more easily be pulled apart. We can download energy from the divine to infuse and inspire our lives. Let's go for it!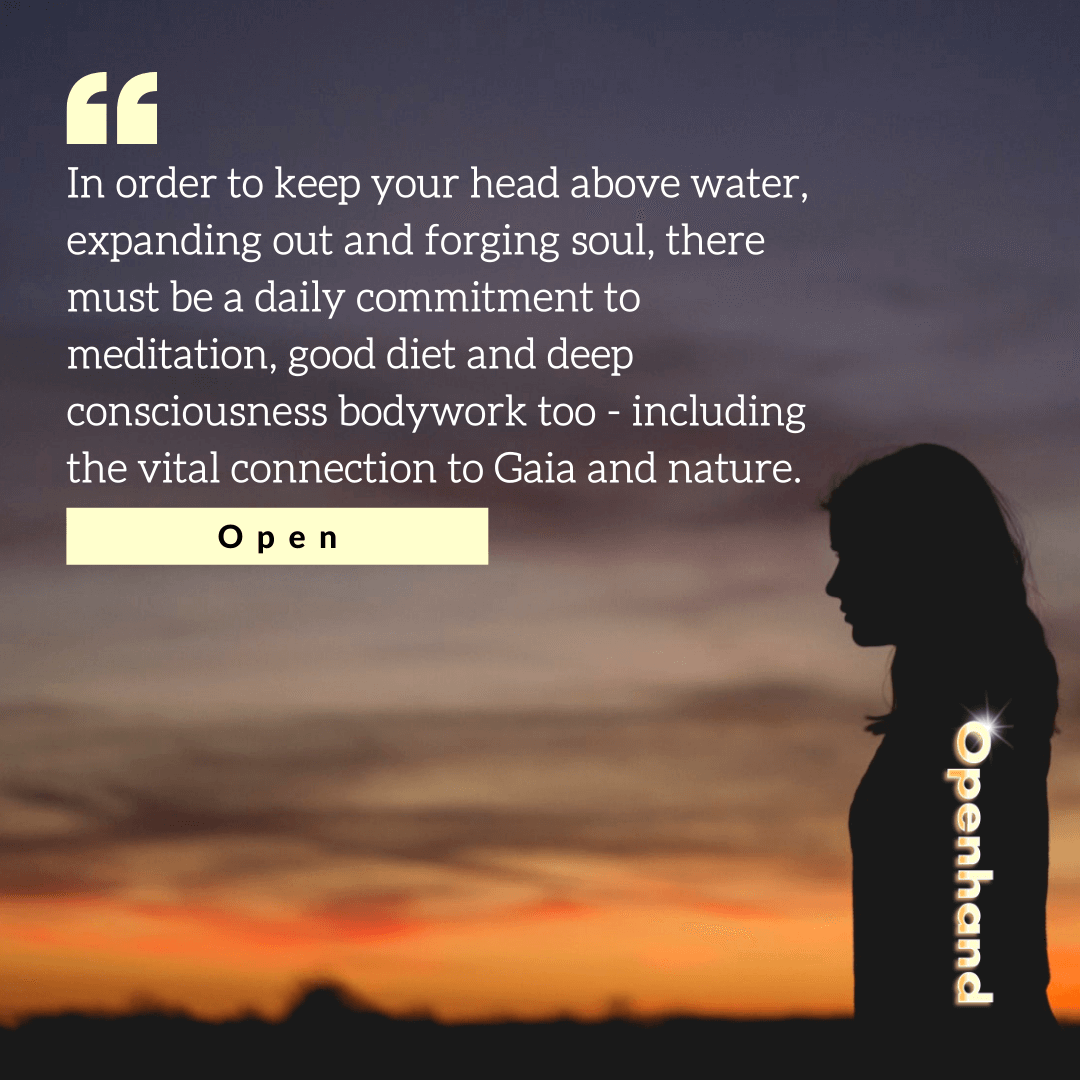 Push on in, push on through, dig deep. When things get tough for me, I visualise myself in the desert, with nothing but an old shall, a staff, and a pocket with a small stone of truth - cutting back the illusion of reality and working to find the sweet purity of transcendence. Outside, when the 3D world is dank and bleak, good. The cars and trucks pass by oblivious to the light. Good. In the streets, the people are still invested in mobile phones. Okay, it's their choice. They reveal to me in glorious technicolour what I am not. And so I dig deeper, transcend further. They're all now a distant dream, disappearing into the horizon. And now I'm in the oasis, the feeling of light and completeness. I rue not the external - that was always their choice. This is mine.
DIVINICUS in the Desert: Openhand's Ground-Breaking Retreat Online
Forge in, Craft Soul, and Emerge Out
It's cold in the meditation studio at 4 am in the morning. Knees are still aching from yesterday. The back is uncomfortable and it would be oh-so lovely just to laze in bed a while longer. But I know where that path goes - always to the same place. It never delivered anything different. Neither did the soft comfort or denial. Always the same place. By contrast, in this quietened darkness, there's always limitless possibility.
The whole universe of feeling and perception is inside. What can you find this time? Beware though, the desert is full of those who tried but gave up - gave up one breath away from that big Breakthrough.
And as you sit, 23hrs into that daily fast, even though the body is screaming, the mind is itching and the emotions sobbing, that's exactly where you're crafting soul. Did anyone say it should always feel good? No, it doesn't. You're breaking soul through, your forging light in the inner crucible. Surrender, surrender, surrender. But don't confuse - that's NOT giving up. Surrender is having the courage to take the pain. It's recognising the old pathway never led anywhere - and if there's resistance in you, that can only be showing you what you are not - so why not breakthrough it? That's exactly where to go to work. You forge in, craft soul, and emerge out.
DIVINICUS: at The Lord of the Rings, Snowdonia Retreat
The Lotus Reveals itself in the Mud!
There's so much cosmic energy coming in right now that wants to be grounded in this plane - and so many of us are here to anchor it. Yet surrounding you are the naysayers and doubters, even family who think you're half crazy for daring to believe in something extra, something cosmic, something divine. Don't let their density dampen or bury your light. You don't need to convince or persuade them of anything. Their choice is their choice, and so is yours. Come up shining in spite of it all.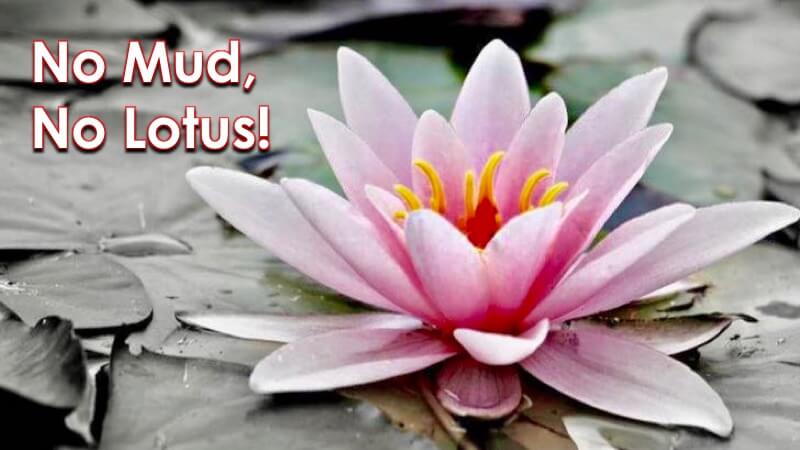 So if at times you feel alone or in a minority of one; if you feel at times like giving up, reflect on my words. Many times I have sat in this desert - countless times I have broken through. And this is exactly where you do it. The lotus reveals itself not from the sunshine, but from the mud. Your soul is taking you where you most fear to tread. But with each dive, with each breakthrough, you open another petal. And at some point, not even the densest of minds will be able to deny the beauty.
Losing is not an option.
Stopping is no solution.
There is only one outcome here,
there only ever was...
The lotus will break through and emerge out.
Warriors in the Heart
From the Lotus Flower to the Flower of Scotland, I'll leave you with this video from Stirling Castle in Scotland, exploring the legend of William Wallace, and how we might apply the sense of the Warrior in the Heart through the accelerating shift. It's inspiration to confront and break down inner density, to stand strong in your truth out in society, and anchoring the passion of higher light. It can be dense and confusing out there as humanity's karmic layers peel off. But as we dig deep, we can feel the truth in our hearts. We must then stand strong in it, no matter the push-back or attempts to suppress. We've got this, we can do it.
Time to dig deep my dear friends. And you will be ecstatically thankful that you did.
Bright Blessings
Open ♥️🙏
1453 Reads