Planetary Shift Facilitators...The Unravelling Flow: Avebury 2023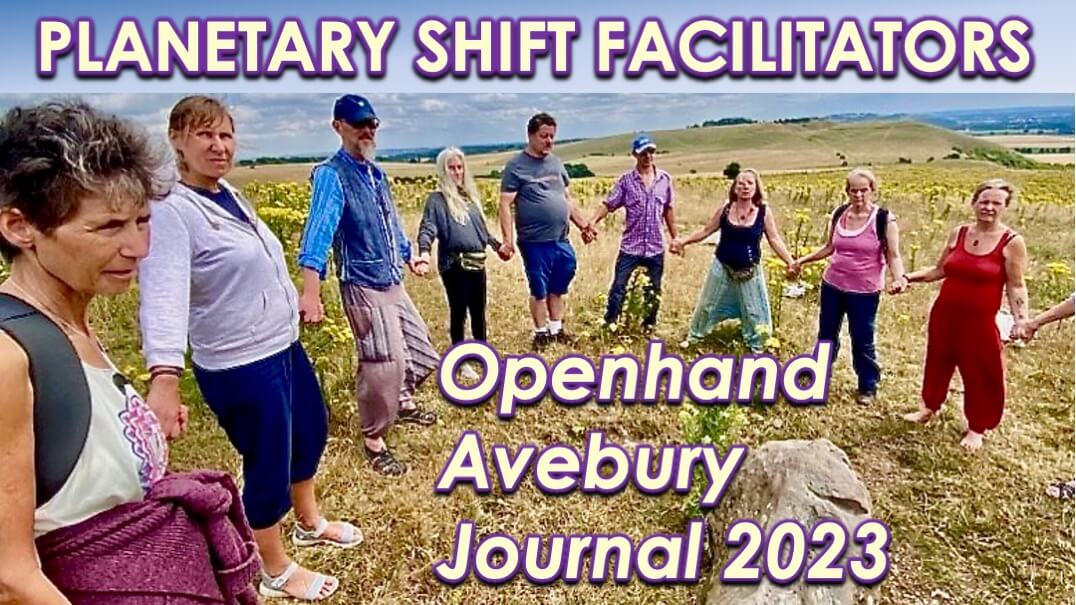 The Facilitator Summer Conference in Avebury, UK turned out to be a historic event of epic proportions as we connected into, and helped heal, a deep karnic rift in the ancient architects of the matrix here - the Annunaki. There's deep commitment to now help progressively reverse engineer the system they created in the years ahead. How did this all come about? What did we experience on the journey? Check out the journal with all the alchemy and adventure.
What is the Facilitator Conference all About?
Essentially, the gathering is about coming together for each to develop their facilitator craft, which includes working one-on-one, but the real beauty of this is the diversity of souls that attend... all unique, all with their own particular gifts and all tuning into different star soul groups from across the cosmos. And so we're able to form amazing interdimensional bridges, gaining a rich tapestry of perspective and experience.
The Shift is unfolding a pace now, which we see becoming pretty unstable on the surface of the 3D in society. How can we help the unravelling process in a steady way, that brings new harmonies together? That will be the main theme of the explorations and meditations. Plus of course, whatever the Universe has in store for us!
Do get involved this week by following the journal and sharing your questions/viewpoints. It means you'll be connecting up to the energy of the inquiry to channel unravelling flow through your own life.
Here's the video we made from last year's conference to get a sense of what we'll be engaged in...
If you feel yourself inclined toward supporting the great planetary shift in some way, do browse the journal below - it's packed with insight and inspiration.
Open 💎
2408 Reads