DIVINICUS Book & World Tour Launch: Glastonbury 1st September
A true story, larger than any fiction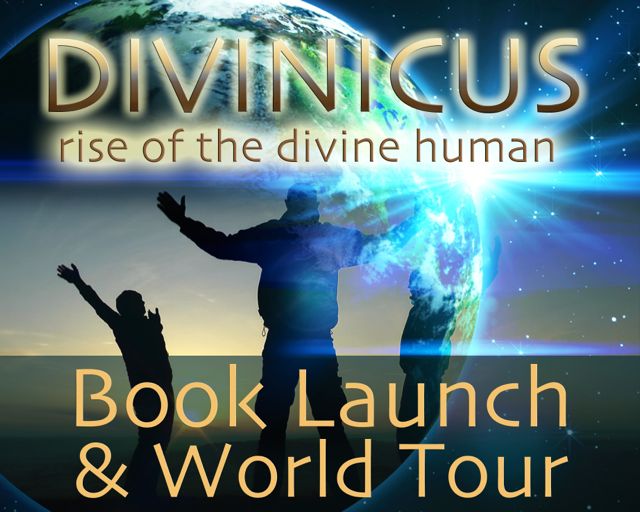 I am a catalyst and a bridge into the higher dimensions, given to share a message: Humanity has been locked into an Interdimensional Intervention and is only now beginning to peel away the veils of its magnitude. In my new book, I share what it's like to come consciously into the physical density, to be refamiliarised with the complexity here: What's really going on beneath the surface? On the 1st of September in Glastonbury, I'll be launching the book and sharing an insight into the wider shifts taking place. Beginning at 7pm, this event will kick off a World Tour of 9 Countries in 9 Weeks.

Come launch with me an amazing wave of liberating consciousness around the planet...
Back to the Future
My journey here so far has been a real roller coaster. And I'd like to share it with you because I believe it will motivate, captivate and catalyse the best in you too - your divine being "Divinicus". Humanity has been enslaved within a controlling intervention, that we all know. But just how deep does the rabbit hole go? How are we being influenced at the deepest levels of our consciousness?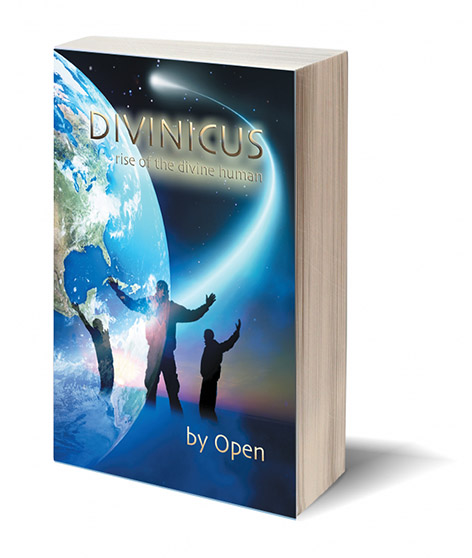 By sharing perspectives into the full magnitude of this interdimensional reality, discover profound insights in working with the energy field to nullify and strip away the intervention thereby ascending into a higher paradigm in a newly divine form.
That's what Divinicus is all about. When we touch our truth, in an emotive, passionate way, then it unravels, unwinds and evolves. Homo Sapiens can do little about the problems we face in the world today. Homo Sapiens IS the problem, just as the divine being now emerging from the depths of your soul is the solution. So the book will take you on an enthralling journey: from the deserts of Arizona to the plains of South Africa; from the Garden of Eden to the Big Apple; from ancient Lemuria to the submerged Atlantis.
Come travel interdimensionally with me
to the Original Human in you.
I'll take you back to the future. Into Divinicus.
Launching a World Tour: Nine Countries in Nine Weeks
The book launch will take place in the Avalon Rooms on September 1st 2014, from 7-9pm (doors open at 6:30pm). I'll be presenting the book and guiding some poignant meditations. We're giving lots of advance notice, because we'd love to see plenty of Openhanders there. It's all about activating ripples of energy, to catalyse global tides of change.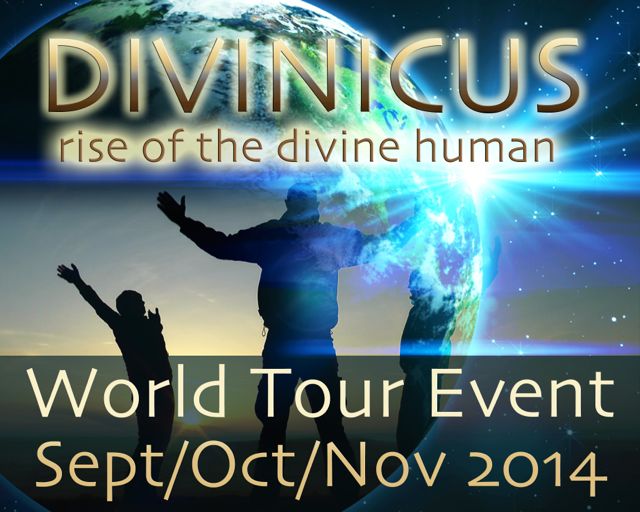 Following the launch, the ebook and paperback will be available on general release the next day (September 2nd). The event will then launch a World Tour during September, October and November through Nine Countries in Nine Weeks, including workshops, seminars and one-on-one. Details are now on our website here...
Divinicus World Tour Events.
Come along, and give us a good energetic send off!
Those event details once more:
What?: DIVINICUS Book & World Tour launch
When?: 1st September, 7-9pm, doors open at 6:30pm
Where?: Avalon Rooms, Isle of Avalon Foundation, Glastonbury
Entrance?: £5, including refreshments from Trinity's Conscious Kitchen.
Let us know you're coming:
You don't need to reserve a place. You're welcome to show up on the night.
But just to be sure there'll be sufficient refreshments and seats,
please let us know of your intention to come...click here
See you there!
Open
UPDATE 9th JUN 14 - Breaking News - Just published World Tour Dates.
DIVINICUS WORLD TOUR DATES
11461 Reads