PARADIGM SHIFT: Launch Webinars & World Tour 2018/19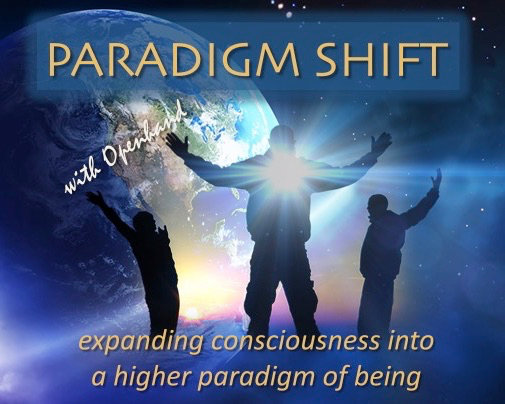 Souls everywhere are yearning for a new way of being: living at-one with the divine, in sweet harmony with the Universe. Yet all around is growing tension and challenge as the old reality construct steadily slips into decline. How will the New Paradigm be realised? It is essential to evolve beyond the current karmic constriction. Gaia, the consciousness of the Earth, is already shifting into higher vibrations of interconnectivity. A golden opportunity confronts us, to integrate expanded "5D" consciousness into our daily lives, right now. This magical New Paradigm can be realised, by all those working consciously toward it. That's the divine blessing, what PARADIGM SHIFT is all about.
This is the new evolution of the Openhand work with two free introductory Webinars on Saturday 1st September followed by a World Tour of interactive, activational workshops, courses and retreats. Join us. It is our purpose to serve.
PARADIGM SHIFT - highlights of the Work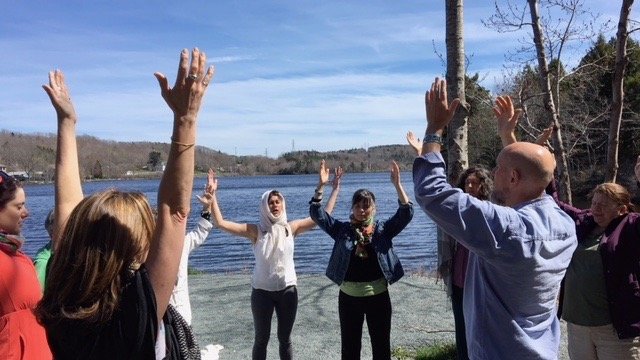 PARADIGM SHIFT represents the new emphasis from Openhand, that has been channeled from higher dimensional consciousness and embodied by working with thousands of evolving people around the world.
Here are the highlights to be shared...
Support in understanding, walking and embodying the various expansions on the spiritual path leading to Enlightenment.
Providing profound tools, tips and advice to inspire the release of internal blockages, conditioned behaviours, limiting thought forms and past life karma.
Realising and embodying the shift into higher "5D" consciousness, living it as a way of life now, in your career, relationships and general living situation.
Understanding the wider movements of the earth shift and how it increasingly affects 3D life.
Learning how to bridge between realities, unfolding your higher dimensional gifts to be a positive force for change to those around you and in the world in general.
Turning a Powerful new Chapter in the Earth's Shift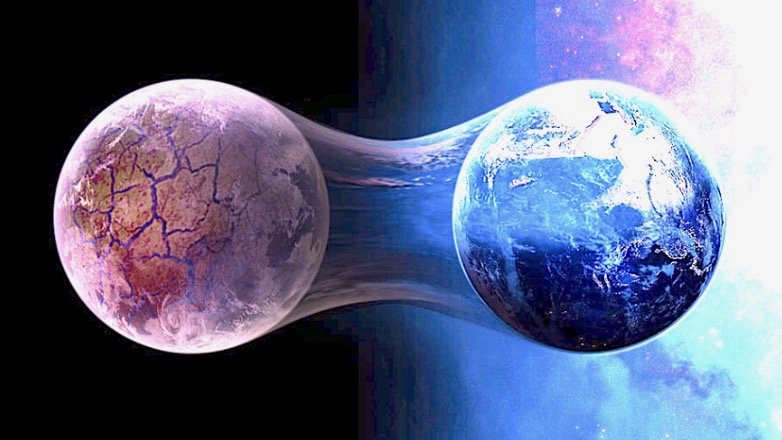 For all those tuned into Gaia, it's clear that very recently, she's begun a crucial new phase in her consciousness Shift - the tectonic plates of the earth are moving more fluidly now, as signaled by the global increase in Volcanic and Earthquake action. The activation of Kilauea in Hawaii seemed to provide the key stone for this. It's the Openhand Team's strong convition, that this event signals the activation of a new chapter - Unwinding the Karmic Construct that has shaped our current, convoluted reality.
Gaia is ready to transform the Earth into a higher paradigm of consciousness in the Fifth Density, through which, like a worn out skin, the old reality is steadily peeled away. It is the Openhand conviction that Gaia has now signaled this crucial new phase, in the higher interests of all sentient life, to minimise any undue suffering and begin shifting energy into the higher dimensional reality - one that exists here and now, all around us.
It offers an open invitation, and golden opportunity, for all those committed, to reclaim their divine birthright as higher dimensional beings, interconnected with the natural flow and harmony of the Universe. As the old reality construct crumbles, the possibility opens, to unfold into a magical new paradigm of being.
Introducing Openhand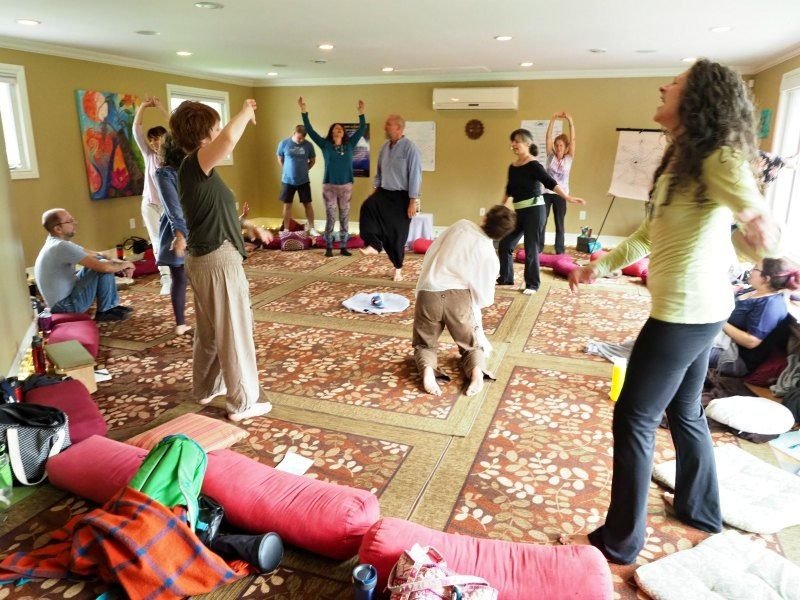 Openhand has been helping inspire this planetary shift of consciousness for over fifteen years now working both with individuals and groups in many countries around the world.
We're working with a highly evolved benevolent presence, the energy of Enlightened Masters through the ages. It seeks no position, rank nor title; it works through the field to highlight shifts in your own consciousness that are now possible, so that you may embody the next higher dimensional version of your own truth.
We call the energy simply, "Openhand".
Guided by "Open" - a Higher Dimensional Bridge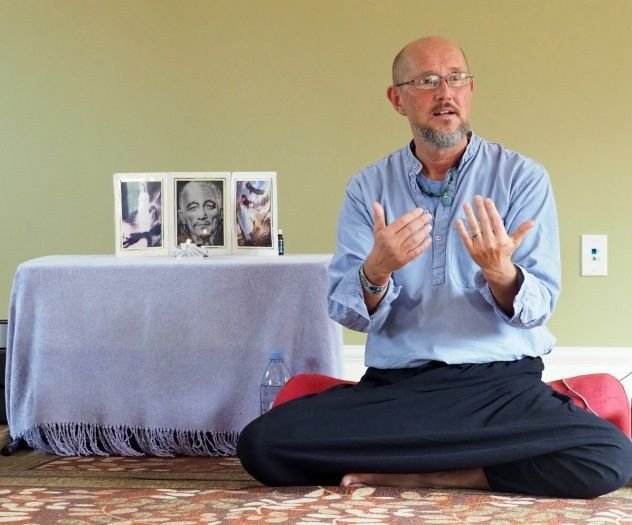 I incarnated somewhat unusually via a soul exchange, which initiated during a life threatening car crash. It was my passion to come here and support the Great 5D Shift of Consciousness taking place on the earth right now.
I work with a higher dimensional team that I call "Openhand", who are an intimate part of the benevolent mission gathering all around the earth to facilitate the shift. I act as a higher dimensional bridge able to resonate soul frequencies of your higher self and bridge you into higher dimensions of consciousness.
It is my pleasure to be of service.
Free Launch Webinars, September 1st, Details and Booking
The new body of work from Openhand called "PARADIGM SHIFT" will be launched on Saturday September 1st with two free Webinars timed so as to be as convenient as possible for the maximum number of people. Open will provide an overview of the current state of the shift, guide meditations and take questions.
Each Webinar will last approximately two hours and take place at the following times:

9am, London UK time
3pm, London UK time
BOOKING: to book a place, email Openhand's community coordinator, Aspasia: courses@Openhandweb.org
(details of how to access the Webinar platform will be given nearer to the event.)
Full List of "PARADIGM SHIFT" Events Taking place around the World 2018/19
Click on each event date link for full details:
PARADIGM SHIFT Outcome, Booking and Further Info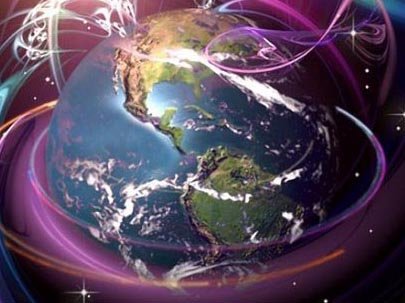 It is practically impossible for ego-mind to grasp the full scope and magnitude of the phenomenal shift of consciousness now taking place across the earth. Put succinctly, it will leave no stone unturned. That's why we must expand into higher mind and become an integral part of the PARADIGM SHIFT so as to succeed in the changes that are now unfolding. Wherever you are on the journey, gathering together in this crucible of profound alchemical awareness can catalyse your next evolutionary shift and open new channels of higher dimensional consciousness that your soul may thrive by in this monumental transformation.
Now is the time, to look into the external mirror, and see the limited physical being that you are not! Let the veils of limitation fall from your eyes and from your being. Here is the golden opportunity to step out and become all that you can be. Spiritual beings were made for these times ahead of us. Your purpose and destiny for being here, is set to come fully into view. Honour, own and embrace it. Step courageously and fearlessly forwards into your divine being. And this wave you're about to step onto, will become the ride of your existence!
BOOKING & INFO: to book a place or get more information email Openhand's community coordinator...
Aspasia: courses@Openhandweb.org
(details of how to access the Webinar platform will be given nearer to the event.)
1357 Reads