When You Feel Like You've Had Enough of This Life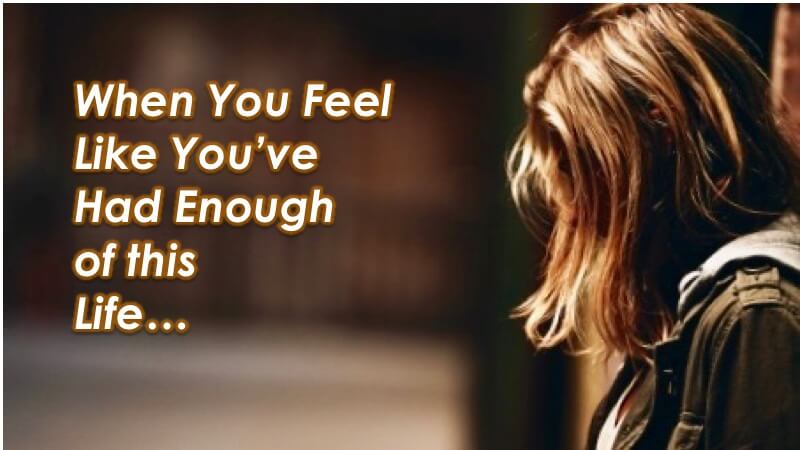 I've been picking up a feeling these last few days, out there in the field, which I can only descrribe as having had enough of this life and being in the 3D world at this time. It's highly understandable you might feel this way. It's such a crazy situation in society with plenty of people still lost and in fear, still subscribing to the lunacy of the propogated control drama. Yet we have a purpose, meaning and destiny. Our soulful energy is rippling through the field. It IS bringing people awake. It IS changing things for the better.
Your soul was crafted to endure and shine through these times. So let's shine on!
I do know it's hard at times. I sometimes feel that way too.... "what's the point?"
If you feel this, I empathise with you. I feel your pain. Know that you are heard and felt. The Benevolent Mission feels you too. You are not alone.
Who you are and what you're here to do is respected, valued and greatly cherished. We always knew this was not going to be easy.
And it will be the making of us. The forging of our being. The crafting of our soul.
Know this - there is a positivity to your soul, a childlike enthusiasm, always looking for the path, the unravelling flow. Negativity is not you. Depression is not you. Downheartedness is not you. So if these come up, work them through, in classic Breakthrough Fashion.
Yes, we did elect to manifest some tough times. But we've been here before you and I. We've done this before - supported Great Realignments, where we channel the density through us and out.
You will likely feel like the density as this happens. That's the nature of being empathic catalytic.
But know the density is not you. It's an experience. A feeling. Like any feeling, work not to attach to it. Express it, then let it come through.
Look around you, everywhere. Look closely at nature. I can tell you this, organic life on the planet is begining to shift. It's moving into the light body form. Try slightly closing your eyes as you look out - try squinting. Feel the energy rising and ascending. Look past the density. Tune into the aliveness, the vibrancy. It's still there and showing the way, demonstrating all that you can be. Listen for it. The call of the bird. The rising of the wind. The sun shining through. Nature will always connect in some way.
And whatever the mainstream media continues to propagate, its mostly delusion and lies. Ditch it. Dump it. Hit delete. Give no more energy to it. It will progressively diminish. The alternative media is growing - especially person to person. Collectively we don't believe it anymore. Even those who can't yet see beyond and into the soul are nevertheless beginning to doubt in the mainstream. Plenty are turning away. It's a very good sign.
Remember, when you are closest to the Breakthrough, that's when it can look and feel darkest. Keep finding the light in you. Keep shining, keep expressing. And when you feel like you've had too much of this life, well hold on. Reach out. Connect with a kindred soul. Share your pain and process it out together.
You are a being of light, put here to shine. You are not alone. Let's shine on together. As the 3D matrix gets darker out there, let's light up the world with the brilliance of our consciousness.
You are not alone!
In loving support
Open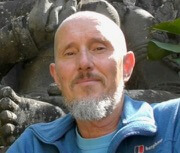 About Openhand: Openhand is a unique approach to spiritual evolution. Integrating enlightened wisdom of spiritual masters through the ages, it is a way of aligning with the Benevolent Guiding Consciousness of the Universe in your life. It helps you remove karmic blockages to unveil your Cosmic Self and unfold your Divine Destiny. It leads to authentic and alchemical living in the Earth's Higher Dimensional Shift.
Join us...Openhandweb, Openhand FB, Openhand YouTube
2444 Reads