5D Shift: 5Jeez, The Hopi Prophecy, and the Divergence of Humanity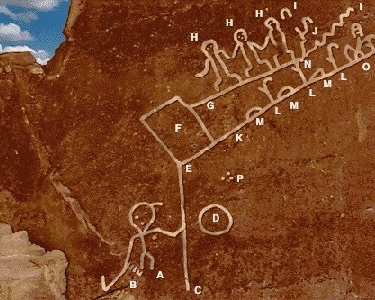 Recently I wrote about the phenomenal significance of the 5Jeez/5D synchronicity - a quantum increase in the EMF irradiation of our planet, that now needs to mark our Ascension into 5D. We're at the decision point, a crossroads in our evolution. And the illuminating synchronicity reveals another essential marker for evolving people to hoist on board: humanity has reached a divergence point in The Shift. It's clear, the majority in the mainstream head willingly into the technological abyss. And just as the historical record bears previous witness, now, a clear divergence is beginning to happen for those who're ready to begin The Shift in earnest.
Defining a Wave of Ascending People
Speaking from personal experience, the history of previous shifts demonstrates that entire populations tend NOT to ascend together. Clearly because people self-realise and evolve at different speeds. I do greatly empathise with the compassion that would want all souls to ascend together. However, the idea that humanity will "collectively raise vibration into the 5D" is a false and limiting one, because it risks holding people back.
Many are simply not at a stage where they are ready for 5D consciousness and will unlikely to be so for hundreds of thousands of years to come, perhaps even millions. That's not to judge of course. Why would we? All sentient life is at different stages in the Universal cycle of consciousness. But if you are one of those naturally responding to The Shift, it does shed crucial light on some of the paradoxes you'll likely be experiencing in your relationships, your families, careers and general living circumstances.
It is my given sense of purpose to travel the world connecting with groups of evolving people. It's remarkable how, like seeds in spring time, you are spread widely into the four winds! I believe it's to have maximum impact on the group consciousness. But what that does mean, what I hear from you all the time, is how often you feel like you're in a minority of one, where the people around you just don't get you or what you're experiencing. You're often the misfit or the maverick. I hear this the world over.
Explore Openhand's Advanced Spiritual Course Program: The 5D Shift Project
Stepping out of the Shell
If the reflections you're constantly getting around you are ones of resistance and denial, of ignorance and disconnection, if you're light isn't being given a positive feedback loop, then you have to be careful not to shrink back. I witness this does happen, and where it does, it is detrimental to the emergence of your evolved consciousness.
It's high time to step out and be all that you can be. Look for the positive feedback loops that reflect your emergent authentic beingness. With the situation in the world reaching a climactic crux point, the time for playing it small has long since evapourated!
Sometimes there is fear about stepping out and expressing yourself - I understand that. But in doing so, it doesn't suggest we need to be brash and outlandish. It is, to unreservedly, be, and express, ourselves as who we truly are. It is time to decide where your loyalty of consciousness now lies: in terms of the Old Paradigm which is clearly crumbling, or the New, which the awake can feel emerging in the ether all around.
We really have to embody the new way of being in order for the soul to progressively shift vibration. Without that, the risk is to constantly derail oneself.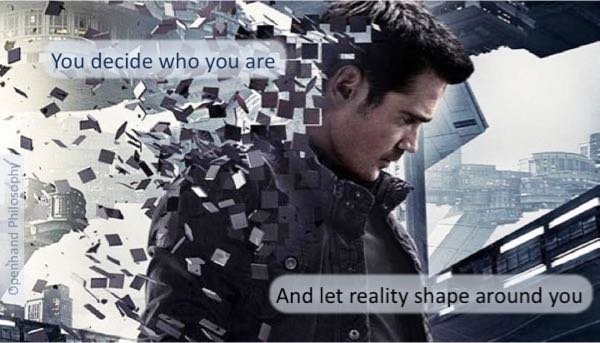 The Point of Divergence is Now Here
I witness that what IS refreshing about society, is the general increased acceptance of diversity, be it in culture, race or sexuality. This is a very positive sign indeed. Although there is still the brashness of extreme politics on both ends of the spectrum, people in society are generally more accepting of diversity. It means you can dare to be you.
I feel given to express strongly that the point of divergence is now here. Is now. Meaning: the evolving group can start to detach from the old consciousness, from the Old Paradigm, and the redundant ways of doing things. This is crucial to understand because it will hit a key internal paradox:
You reach a point in your evolution where you realise you manifested everything in the reality around you, that you are the master and creator of everything you experience, including the configuration of society with all its inequity, injustice and ignorance. In this, society simply reflects our unconscious shadow side. But you don't have to stay in that reflection! You don't have to remain there! When you are ready to shift, you start to separate out the shadow and integrate aligned soul consciousness. You start to witness more the aligned light of the Higher Paradigm, which currently intersects the lower one. How does then cause you to respond and act? Where does it want to take you in the world?
We're living in two worlds not one, where Higher Paradigm currently infuses through the old. But now the New Paradigm is starting to define itself more clearly in vibration. I see the 5Jeez/5D synchronicity as marking that point of definition. As we step forwards through this almighty transition, the old reality will progressively break down and fragment. That's necessary to cleanse the earth of the cancerous intervention that society has become.
Explore the Science of the Transition from 3D to 5D Earth
The Paradox of "Oneness" and Relativity
So when you look out into the world, do so with increasing focus. Notice the shadow that defines your old consciousness, yes. Work to unravel from it, yes. But then be clear to attune to the reflections that you know are more the emergent you. That way, you build tremendous feedback loops that accelerate your Shift no end. For now we have reached that point of divergence.
Yes, we live in "the oneness", but that is often misunderstood. There is only true oneness where everything dissoves back into the absolute, as pure presence within. However, truly enlightened states still maintain a duality, a relativity, or else how can any experience be had at all?

It is a paradox. The mind must learn to hold two apparently contradictory truths simultaneously: we are all one; yet we are each uniquely different. And so it is now with society. Just as one group clearly walks blindly into 5G, so will another consciously into 5D. A decision is invited. And without judgment. Just to be clear where you stand.
And of course we will have great compassion for those still remaining in the shadow consciousness. We will work tirelessly to shine the light and awaken as many as possible. And for those who don't yet see the light, we can do our best to help them move beyond the fear of challenging circumstances. Thus when they pass on, they may do so into the angelic realm for further reincarnation, a further opportunity.
The 5Jeez/5D Synchronicity
There's a clear and obvious divergence happening in the Shift right now. Plenty seem perfectly accepting to slip off into a synthetic reality founded on Smart AI technology fuelled by the new 5Jeez. And there's a clear wave of souls who are rejecting it.
That's why the 5Jeez/5D synchronicity is such an important and illuminating marker. It's high time to decide one's allegiance. That way, we can clearly deal with what comes up and prepare ourselves thoroughly for the shift.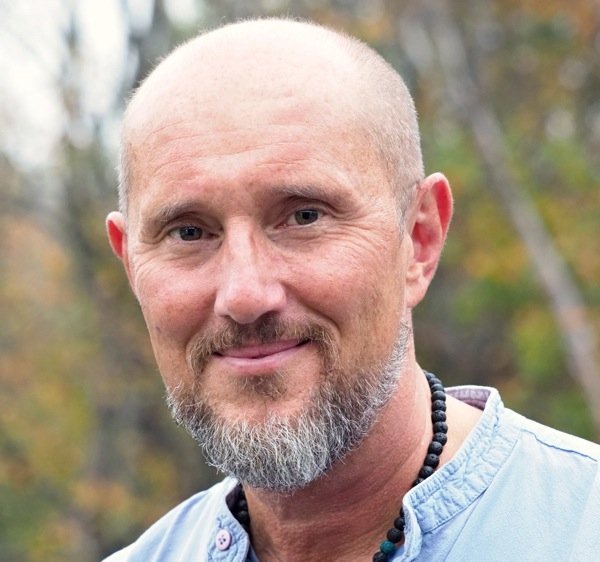 In loving support
Open



(Publishers - please publish with links intact and the Openhand brief biog. Thankyou <3)
2943 Reads