DIVINICUS World Launch: Rolling Journal
Timed to support vital Earth Shifts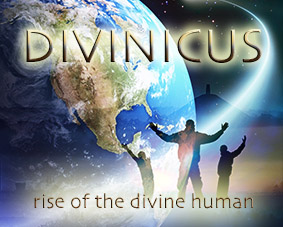 Whether we know it or not, whether it's spiritually correct to speak in this way or not, Humanity is being engaged in an Interdimensional War. It's a full-on assault of our sense and sensibilities, designed to shut people down from their higher dimensional awareness and interconnectivity with the divine. It's an intervention which has been around on Earth for thousands of years, creating a system of control which has ridden rough shod over the natural evolutionary path of the planet. It's almost completely taken over. Almost. Benevolence is never going to let that happen!
A true story, a rollercoaster ride
Divinicus is a true story. It tells the rollercoaster ride of coming into this existence as a walk-in, by sacred agreement, through the events of a life threatening car crash. Then being taken in hand by benevolence on an interdimensional journey of rediscovery. From the deserts of Arizona, to the plains of South Africa; from the Garden of Eden to the Big Apple of America; from Ancient Lemuria to the Legendary Atlantis. I share my direct personal experiences of rediscovery. The story alone can touch and shift your consciousness profoundly...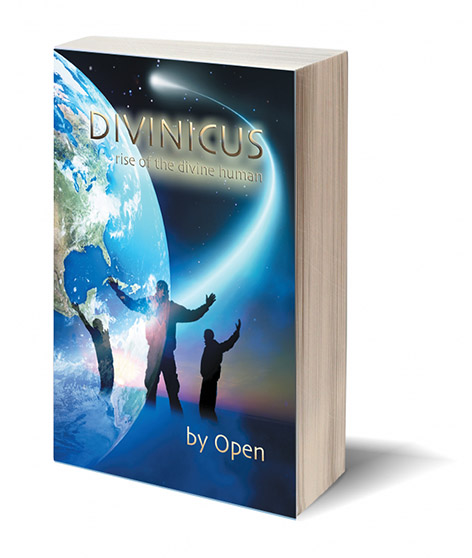 And we're carrying the message of the book out around the world with interactive self-realisation workshops - a World Tour of 9 Countries in 9 Weeks - beginning with the book launch event in Glastonbury on September 1st. It's timed to support vital Earth shifts we feel now taking place in the field: designed to restore harmony with the universe; to help humanity truly break free of the intervention, release past life karma, activate his spirit light body, and ascend into the Higher Paradigm. It's all about reclaiming our Original Humanity, going back to the future, back to the divine being Divinicus.

Rise Divine Being... Rise!
Come join the World Tour and if you can't meet me in person, then tune in through the ether and feel the energy. "Can you hear her calling from the depths of your soul?"
Rise of the Divine Human from Openhand on Vimeo.
from my heart to yours
Open
10926 Reads