Getting into Your "Flow State" with Openhand in Seattle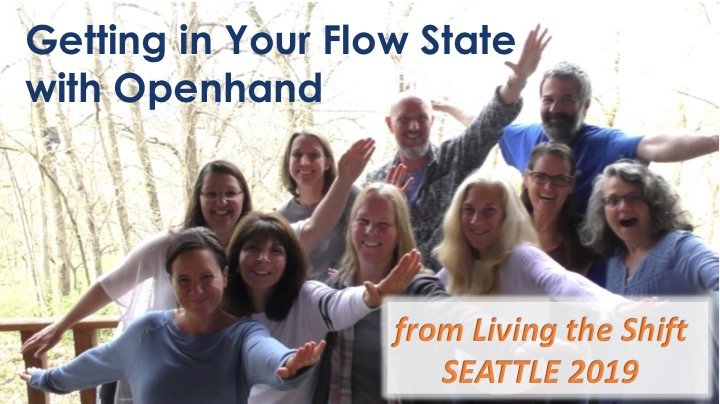 Openhand's Living the Shift work is all about getting people into the flow of the soul. It's a totally magical place to be - what we might call "The Zone". It's where you've released yourself from the confines of identity, the limitation of ego, as much as possible. You've let go of the need for a particular outcome, and unfolded into a sense of relaxed openness. It's not zoned out though - it's extremely attentive and aware. We've expanded more into the everythingness of infinite potential, where literally anything can happen.
The mind is quiet. It's no longing leading the show, but instead,
you're applying it as an effective tool, to bring into being exactly
what's flowing in from higher dimensional consciousness.
Flowing from Multiple Dimensions
Actually this is not just a 'spiritual' practice. It's been shown that successful atheletes, artists, entrepreneurs and performers often work from this state. It's been proven that brain busyness actually decreases in this state, which enables much greater flexibility and responsiveness in the moment.
Openhand has taken this principle and expanded it out into multiple dimenisons. We're not just living in the 3D! You could do that, as society currently is doing, but to live disconnected from the entirety is dangerous and highly limiting. It creates a temporary disconected dam in the flow, against which pressure builds, until it inevitably bursts. That's the point at which society has reached right now - the flow is building and will ultimately burst through.

The Old Paradigm, and the old way of doing things, is redundant and breaking down. More and more people are waking up and realising it doesn't serve them anymore to live that way. The flow state creates an entirely new way of being where relationships, jobs and general living circumstances shape around your authentic beingness.

People are realising that unleashed soul bends the space-time-continuum around them, creating a more aligned and fulfiling life, supported and cherished by the Universe through signs and synchronicity.
Developing Your Spiritual Compass to connect the Flow State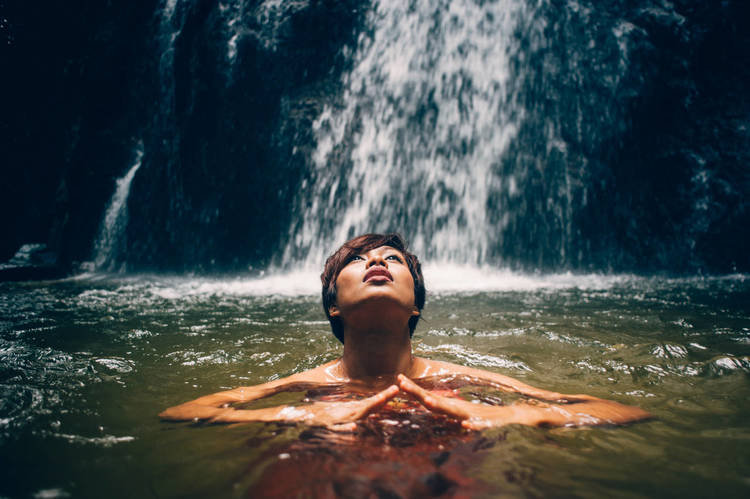 So Living the Shift, applying the Openway Spiritual Compass, is all about recoonnecting people with the sense of expansive openness through which the rightness of the soul flows. In this "zone", the soul is descending down through multiple dimensions, so when you take action in the lower bodymind, you do so in alignment with this movement. Consequently you witness affirming synchronicity clicking in all around you and it's tremedously comforting and rewarding. Even when things don't work out in a 3D sense, it matters less because you see the purpose, the teaching and the deeper opportunity. Either it's to learn, grow and evolve more by working through the contraction, or it's to confront and unravel the Old Paradigm.
Nothing Like Being in The Zone
There's nothing quite like being in the "zone" in the state of openness. You recognise your interconnectivity with the whole; that you're an integral part of the bigger meaning and purpose.
In the coming days, as I lead the Retreat in Seattle, I'll be sharing insights into what it means to be in the flow of the soul - in the "zone" and how you can get there, just what it feels like and what you then witness. Come join us.
To kick off, I felt to share this video clip. I've always felt that when people achieve some degree of recognised success in their art, it's because they're coming from the "Flow State", they're tapping into their soul. See what you think, then let's contemnplate together how we might find more of a flow state in whatever circumstance you find yourself in...
In loving support
Open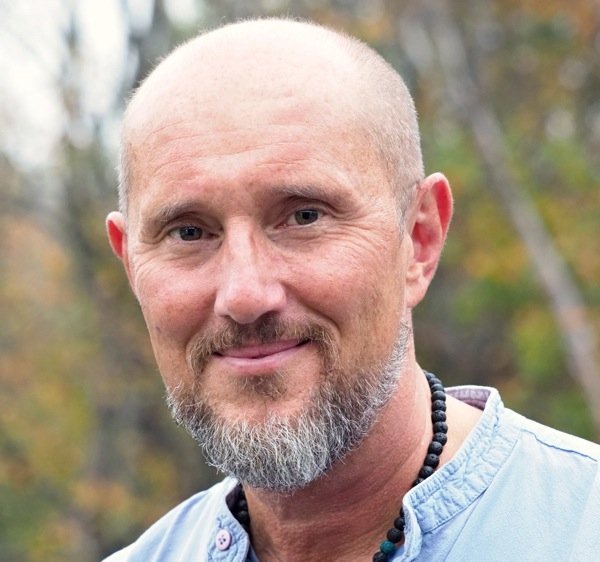 About Openhand Openhand is a unique approach to spiritual evolution: integrating enlightened wisdom of spiritual masters through the ages, it is a way of tapping into the Benevolent Guiding Consciousness of the Universe and aligning with it in your life. It helps you unveil your True Self, remove karmic blockages and unfold your Divine Destiny. It leads to authentic, resilient and truly successful living. Join us...Openhandweb, Openhand fb, Openhand TV
974 Reads