DIVINICUS 18: Openhand level 3...Through the Ether!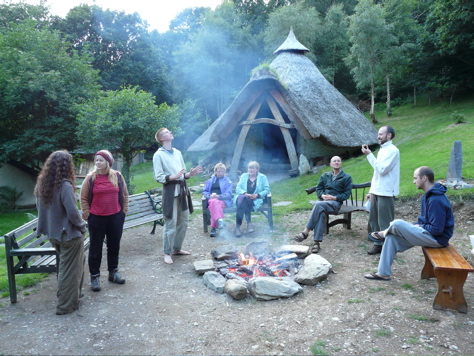 The Openhand 'jewel in the crown' course, "DIVINICUS", begins today in the stupendous mountain village retreat centre "Cae Mabon", in Snowdonia, in the glorious foothills of Mount Snowden. We're sure to have an amazing week, transforming in a profound crucible from the base metal of Sapiens, to the shining light of Divinicus. Come join us, 'through the ether', where distance is no object. We're running a daily journal this week, designed to connect you to the energy and the inquiry. And to get you in the mood, kick off your shoes for 5 minutes and catch this video we made driving through the miraculous Llanberis Pass, leading to Cae Mabon...
As a reminder, here's what the course is all about...
DIVINICUS Activation (Openhand level 3): CAE MABON/UK, 15th-22nd June
See you in the field!
Open


1307 Reads