How Consciousness Can Conquer The Coronavirus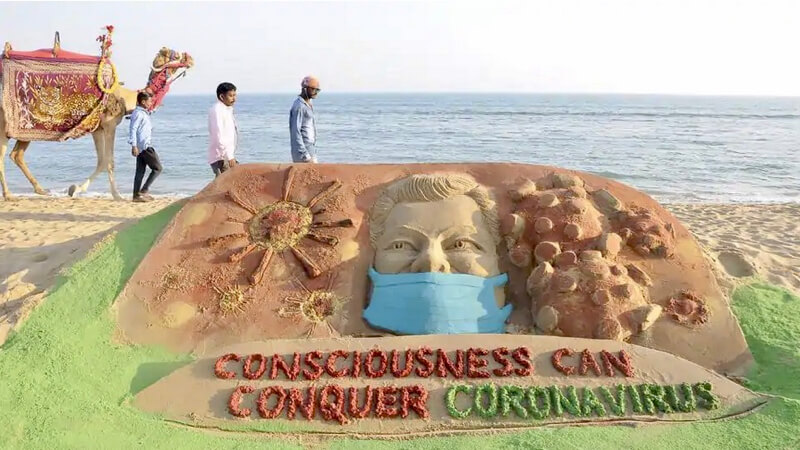 So the world has practically come to a standstill due to the Coronavirus. Whilst I strongly believe that it's been engineered for controlling reasons and especially the reaction to it (see some eye opening evidence below), nevertheless, there is a silver lining to every cloud. Families are back together again. The matrix madness has ground to a halt. Nature is taking a desperately required breather - the birds are singing stronger! Most of all, it will give people the chance to reflect upon what's truly important in their lives.
Wouldn't that be great...
An Epidemic Fear Propogation?
Firstly why do I believe this coronavirus and it's reaction (by the state) is somehow conncocted? Here are some eye opening facts for you...
In US, according to Centers for Disease Control and Prevention (CDC), influenza has resulted in between 9 million – 45 million illnesses, between 140,000 – 810,000 hospitalizations and between 12,000 – 61,000 deaths annually since 2010. Last season (in the US) there were about 34,200 flu related deaths. And again, according to CDC estimates, this current season so far there have been about 16,000 flu related deaths out which only 300 or so are positively confirmed coronavirus related (at the time of writing).
Centers for Disease Control and Preventing, USA
I had to pinch myself when reading this. Also 80% of people who get the virus suffer only mild symptoms. So why the mass fear pandemic and over reaction? The media is awash with the pandemic and nothing else right now. I don't wish to dwell on it in this article, but to me, there is most definitely an agenda behind it all that's trying the subvert and control because of the accelerating awakening that's happening to people across the planet. If you wish to explore why I think this, then check out my latest Facebook Live Stream....
What On Earth is Going On?
One of the things I'm constantly reminded of when I watch this all unfolding, is that control does not work. It ultimately trips over itself by its own shennanigans, loses the plot, and falls apart. The Universe is a free flowing spontaneous miracle. If you try to tie it down, you'll only ever ravel yourself up in knots. And so assuming there is a strong degree of intentionality behind this charade, then will it likely backfire? Especially when people do the math on it and scientists step forwards to challenge the mainstream prognosis. Like Dr. Wolfgang Wodarg a specialist in Virology, who clearly sees an "Emperor's New Clothes" syndrome happening here, where in fact it's all smoke and mirrors. Whilst clearly there is a virus, and our compassion goes out to those suffering, he claims there's no sensibility to this over reaction, he says the 'emperor' is naked. Check this video which has quickly gone viral across thew web...
Stunning insights into the Corona-panic by Dr. Wolfgang Wodarg
So how might this all backfire?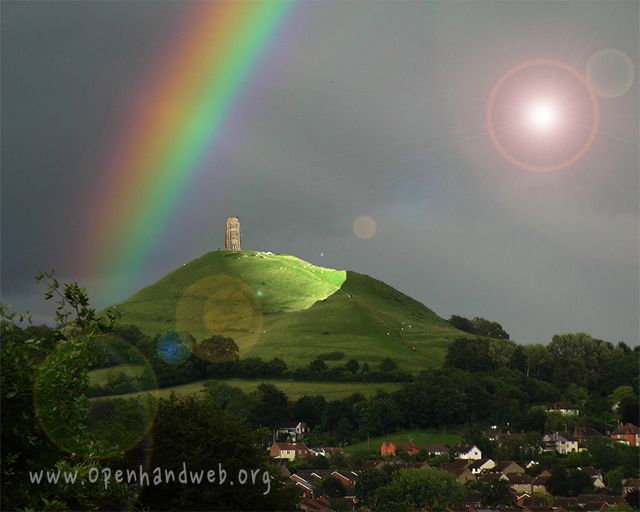 I live in the heart chakra of the planet, Glastonbury, which is a stunning energy centre full of alchemy and wonder. Yet it still gets wrapped up in the matrix energy too, like anywhere else. Since the pandemic kicked of, it's been refreshingly quiet on the roads and in the big stores on the outskirts of town, except that is for the panick buying of loo roll - it's all a load of BS! Yes, we've had that too, but a new dynamic is now unfolding and quickly fired off right from the beginning.
It's much quieter. Energetically the surroundings feel far stiller. You can hear the birds sing more loudly, which brightens the heart. Despite the bar closures and social distancing in the stores, people are out on the streets, smiling, sharing connecting. It's actually doing the reverse of what's intended and bringing people closer together.
And I'm hearing from people around the world that this is being mirrored where they are: families are together again. Parents have essential time to connect with their kids. The levels of stress are dissipating. And most essentially, Mother Nature is getting a much needed breather from the matrix. Check this short heartwarming video...
Restructuring of Society?
So there's most definitely an upside to all of this. And just maybe it will catalyse internal realignments for many people where they question the validity of the system and how they were living their lives previously. It could well be that for plenty, the veils fall and the real meaning of life comes back into plain view.
Wouldn't that be a great juxtaposition?!
What we also need to bear in mind, at the same time, is that if this lockdown continues for a while, then many small businesses will go under, to be replaced by a controlling 'nanny' state. Plenty believe that's a central part of the underlying agenda behind it all - a restructuring of society so as to make people even more dependent on the system and to handouts - that way the emergence of freedom and sovereignty is stiffled.
Check out David Icke's impassioned view on this - another viral video
Emergence of DIVINICUS - the Divine Being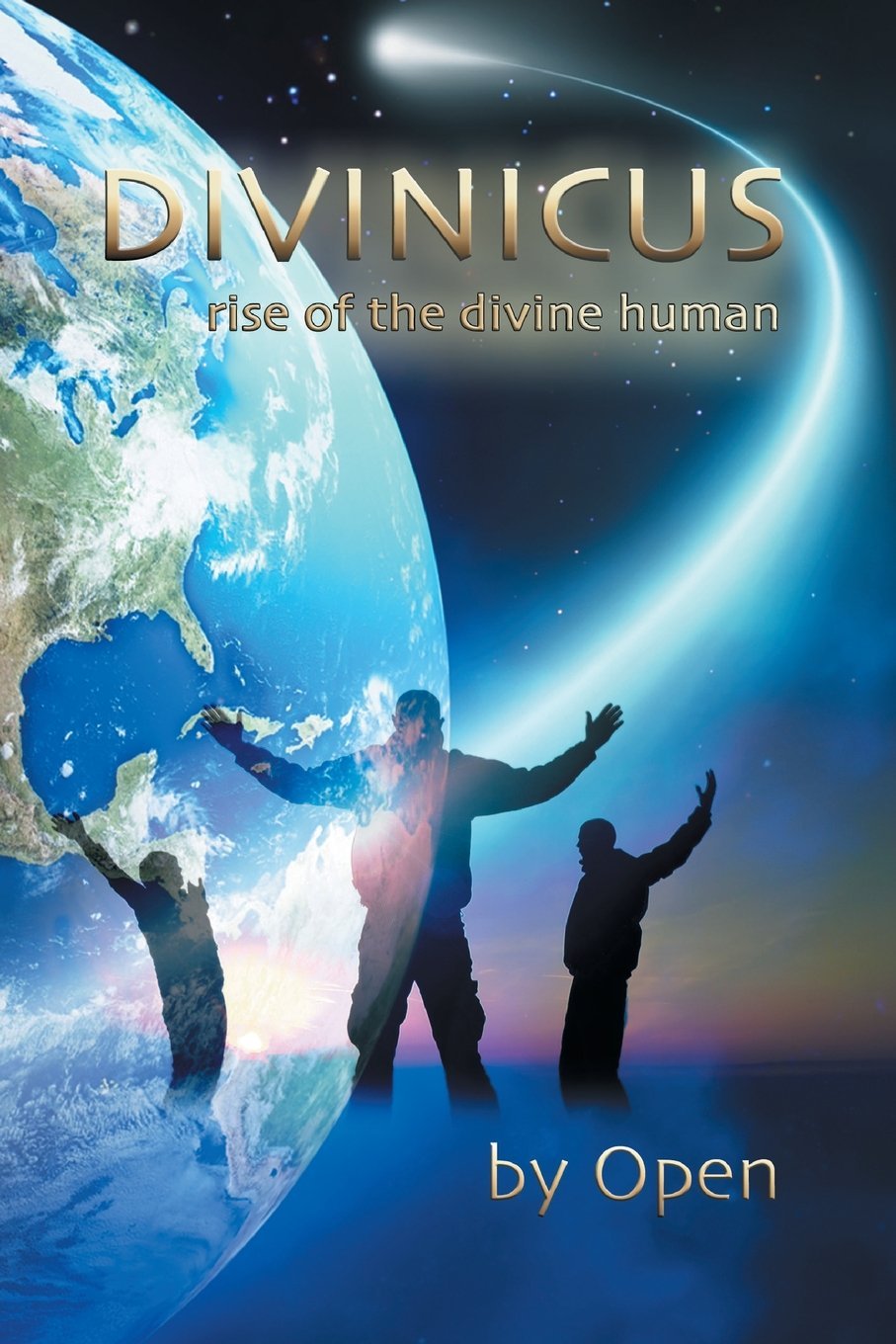 As I said, my fingers are crossed that it will all backfire spectacularly. I also predicted in the Openhand DIVINICUS book: rise of the divine human that indeed the Old Paradigm would go through plenty of new iterations as the ship ultimately goes down - plenty of new deck chair configurations. And what's really needed is for communities to come together, as "Islands in the Storm", so that we may support one another and look after each other in times of great transformation. That will help more than ever the emergence of the Divine Being in us.
We can be clear of one thing: society will never be quite the same again. And it needs to restructure. Already the people around me are looking at different ways to live and work. Doing their facilitation service more across the web for example. But also sustaining locally. While people in the mainstream were hoarding loo rolls, in Glastonbury, the run was on seeds instead.
There are plenty preparing to grow more of their own food. And we've always been used to people here living in vans, cabins and caravans. They're often much more cosy, colourful and off grid - less reliant on the nanny state. There's also a vibrant Transition Towns Movement here. It's another essential global trend I spoke of in the PARADIGM SHIFT movie.
So as this all comes out in the wash, we can be sure life is going to change. And there will be many upsides to it. We just have to find a new degree of resourcefulness and innovation - to ride the realiging flows successfully. To me, this is a crucial part of what it means to be Thriving from 5D consciousness, where there's more alignment with the spontaneity of the flow; feeling the upwelling of soul and then how life wants to magically click in around you. May this grey cloud have that uplifting silver lining!
In loving support
Open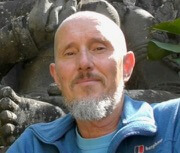 About Openhand: Openhand is a unique approach to spiritual evolution. Integrating enlightened wisdom of spiritual masters through the ages, it is a way of aligning with the Benevolent Guiding Consciousness of the Universe in your life. It helps you remove karmic blockages to unveil your Cosmic Self and unfold your Divine Destiny. It leads to authentic and alchemical living in the Earth's Higher Dimensional Shift.
Join us...Openhandweb, Openhand FB, Openhand YouTube
1116 Reads