THRIVE in 3D/5D: 5Day Online Retreat (Zones USA to INDIA) 8th-12th Feb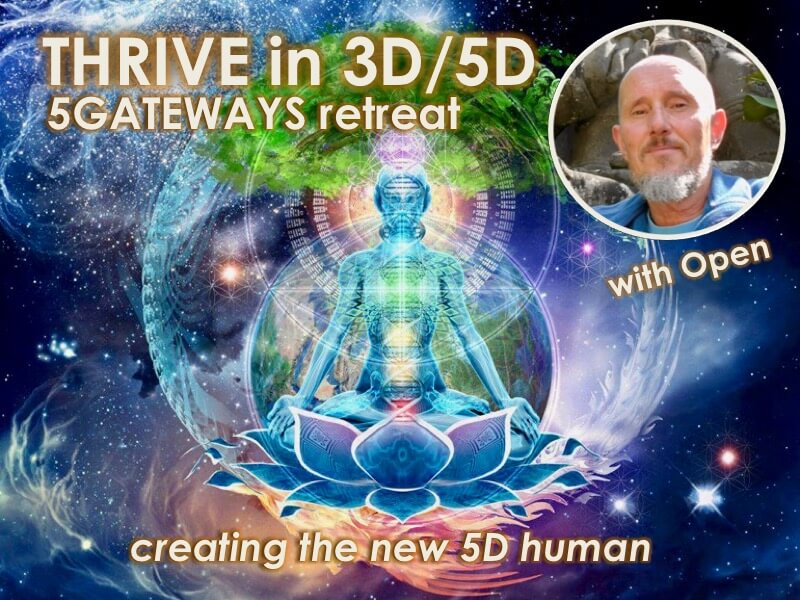 The World is undergoing phenomenal transformation. As the light breaks in, the system is struggling to exert control in the guise of the pandemic and the 4th Industrial Revolution. However, the shift to higher consciousness and harmonious sovereign living cannot ultimately be controlled. The question is: how can we positively THRIVE from higher consciousness right now - in our relationships, how we live and work? It's not however just connecting up to 5D; how can we embody and channel that light into our 3D lives to thrive in the most sovereign and vibrant of ways? That's what Openhand's THRIVE in 3D/5D retreats are all about.
This is Stage 2 of Openhand's ongoing 5D Ascension Program that is open to seasoned travellers and newbies alike. It takes place on Zoom and is ideal for those in time zones USA/EU/AFRICA/INDIA. There is a multilayered payment possibility for people from all locations, all walks of life and all financial situations. No one is excluded!
Retreat Highlights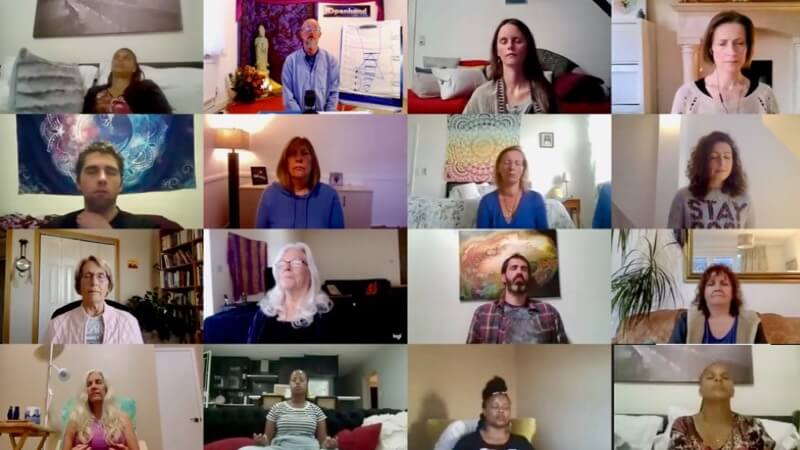 1) Applying ground breaking meditations, inner journeying and guided self-realisation to deepen through inner layers, connect with the source, and experience expanded 5D consciousness.

2) Unwinding 3D identity layers, breaking through ancient 4D Homo Sapiens karma, healing at the deepest levels, to then begin to unfurl the new DNA configuration of the 5D Human.

3) Providing a Spiritual Compass and 5GATEWAYS Routemap to help you demystify the varied inner influences on the path and integrate your expanded 5D spirituality into your daily 3D life.

4) Finding harmony in a new form of conscious relationships, releasing 3D poverty consciousness, to then create a fulfilling daily life now, from the expanded 5D state.

5) Learning how best to Thrive in the "new norm" of 3D society, within the wider contexts of the 4th Industrial Revolution, abrupt climate change, and the ongoing Earth Ascension Shift.
"These 5GATEWAYS Retreats are all about resonating a higher vibrational frequency, that unravel karmic density, resonate authentic characteristics of being, and help you come from higher consciousness in daily life."
The Shift into 5D Consciousness
People the world over are feeling the infusion of a new 5D consciousness. It's this that the shadowstate have tried to lockdown within the 4th Industrial Revolution. It will not succeed because the growing wave of realisation is simply too strong. It will most likely lead to a 3D/5D hybrid state. Meaning you'll have various elements of the new 3D synthetic society, based on high tech and a new digital form of finance. AND AT THE SAME TIME, new 5D ways of interconnecting with each other and creating vibrant opportunity. It all depends on the openness with which your consciousness is orientated.
So how can we best navigate this new 3D/5D Hybrid reality? The answer is to embody the new 5D consciousness that the world is progressively unfolding into. Pathfinders and Wayshowers the world over are living in this new way, uplifted, invigorated and supported by the flow. It's high time for more people to benefit from this new consciousness and positively thrive in it.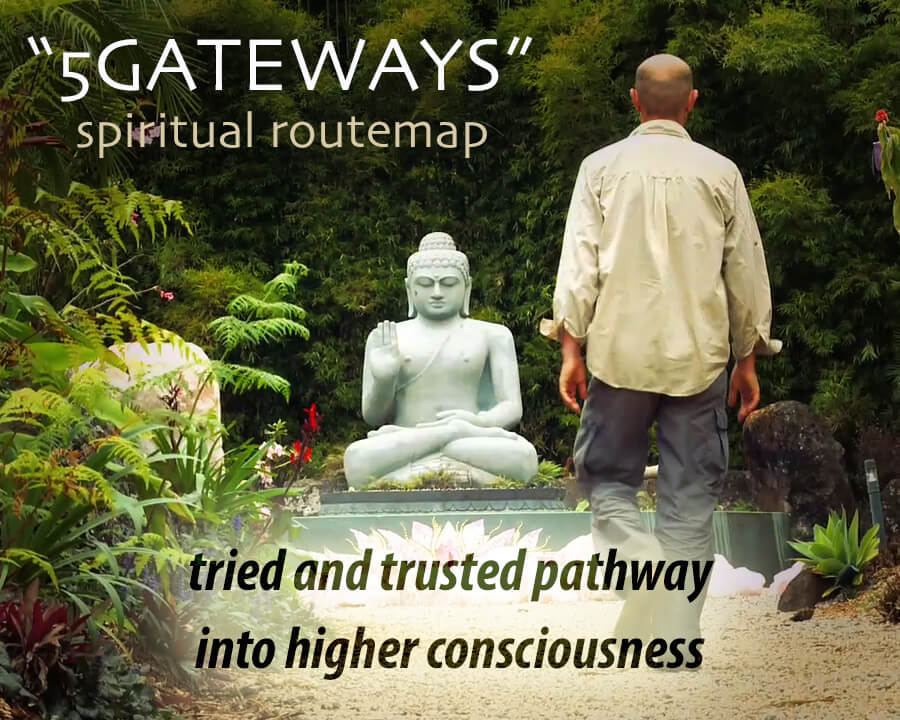 It's not an easy transition to make however, it does take courage and commitment to break through. At times you'll likely feel lost and alone in this endeavour. That's where tried and trusted methods that have worked in previous shifts, based on ancient wisdom and proven meditation techniques, are essential.
Openhand is a higher dimensional consciousness that is here to support your shift into 5D and to thrive in 3D. We have copious experience in working with people around the world to break through the old karmic limitations to unleash the next highest version of your true, Cosmic Self.
We're calling on the experience of past masters to support your journey of transformation through the 3D/5D Shift. The Openhand Approach is an invaluable way to illuminate the path in the most difficult and confusing of life's challenges. That's what this accredited 5GATEWAYS work is all about (Discover more: 5GATEWAYS).
Introducing Openhand - A Higher Dimensional Consciousness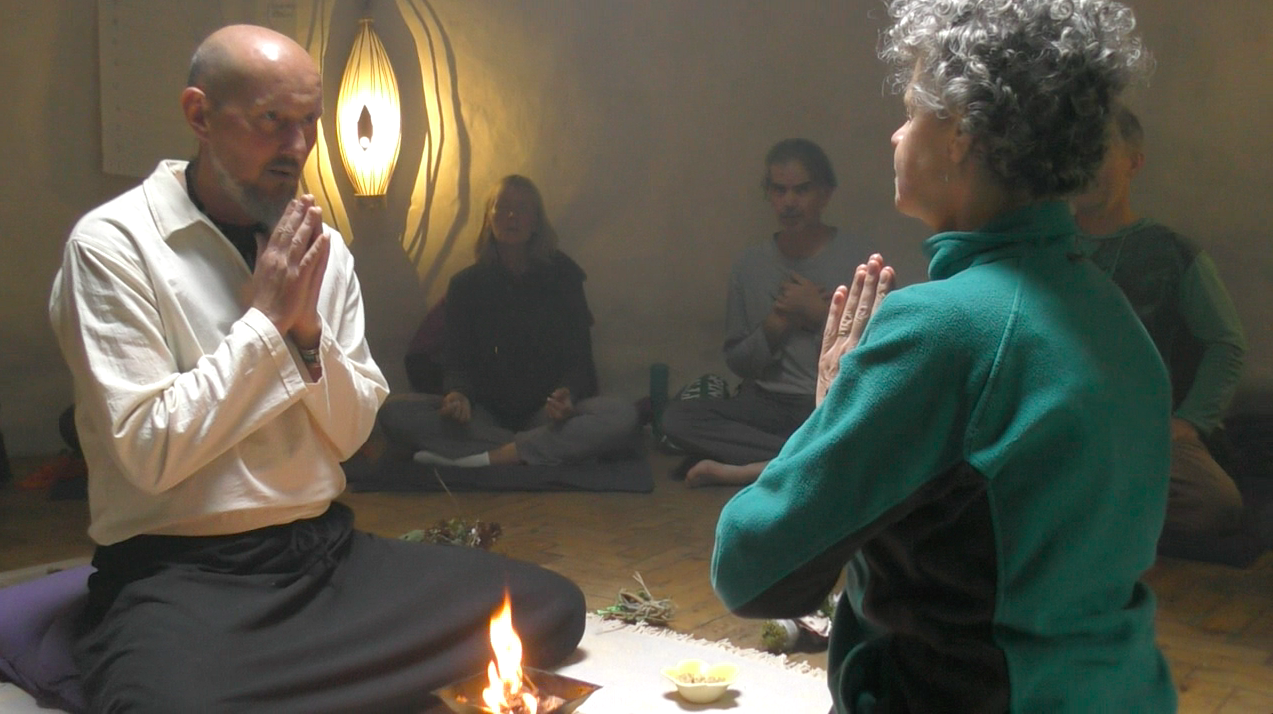 Openhand is a higher dimensional consciousness, which may best be considered as an integrated team of Ascended Master Energies working with the Benevolent Mission in the ether supporting Humanity's Shift into 5D. When you know how to work with it, you may use it beneficially to break down karmic blockages and infuse authentic soul beingness into every facet of your life, which leads to divinely supported living right now.
But to be clear, this is never about telling you your truth. The New 5D Paradigm can be theorised, yes, but it must then be realised. It's about holding a cauldron of alchemical exploration for you to get to know the deepest aspects of yourself.
Who are you at your deepest core?
What new gifts of beingness can illuminate your life right now?
Held in a Safe and Protective Energetic Vessel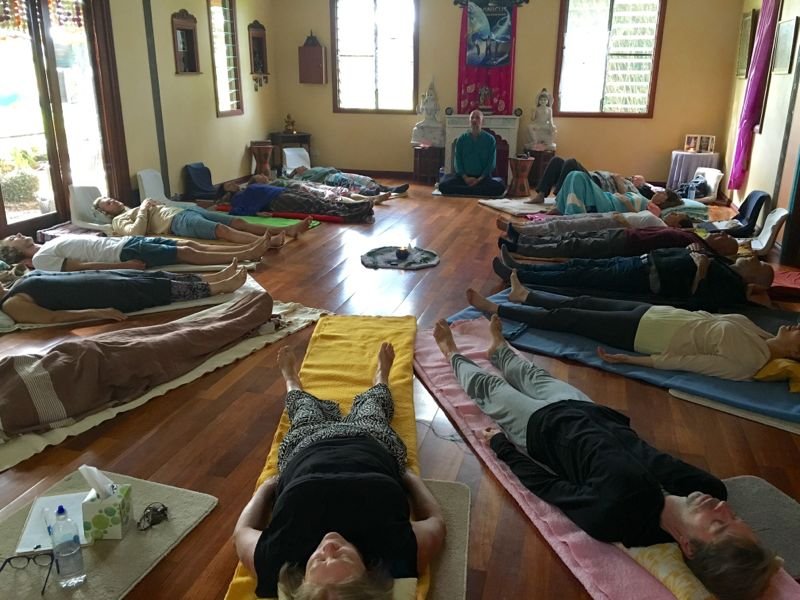 During the work, you'll be held in a safe and protective energetic vessel, where the veils over authentic reality are thin. We'll be resonating authentic soul vibration - keys to unlock the door of your next big shift. We'll be taking you deep into the Void of Presence, integrating soul, helping process past life Karma, unleash Kundalini to activate your Spirit Light Body and then form the Merkaba, which is our vehicle of Ascension.
5D consciousness is not something to wait for. As the energy of the old Karmic Construct now unwinds, you'll find higher dimensional 5D energy to support you in 3D living right now. And you'll be ready when the time comes to pass on into the next higher vibrational evolution of humanity. The Openhand work is purposefully crafted to help you fulfill this.
Guided by "Open" - a Higher Dimensional Bridge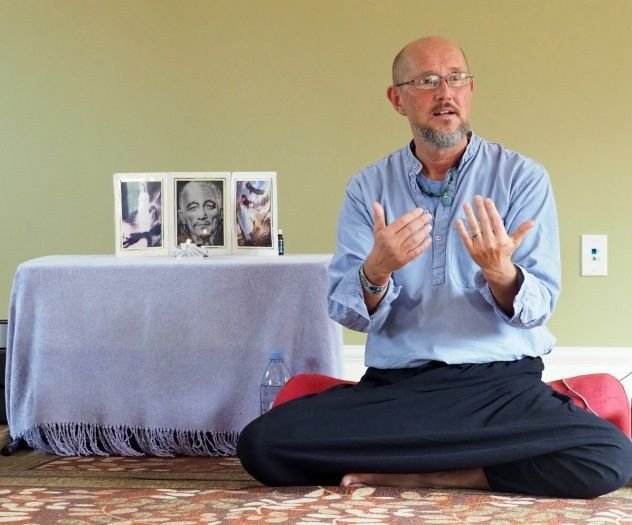 I incarnated somewhat unusually via a soul exchange, which initiated during a near death experience in a car crash. It was my passion to come here and support the 5D Shift of Consciousness taking place on the earth right now. I work in union with a higher dimensional team that I call "Openhand", an ancient Ascended Master Consciousness, which can activate dormant soul vibrations in people and help process out past life karma. We work to connect you with your higher self and bridge you into higher dimensions of consciousness.
Support Facilitators Tilly and Chad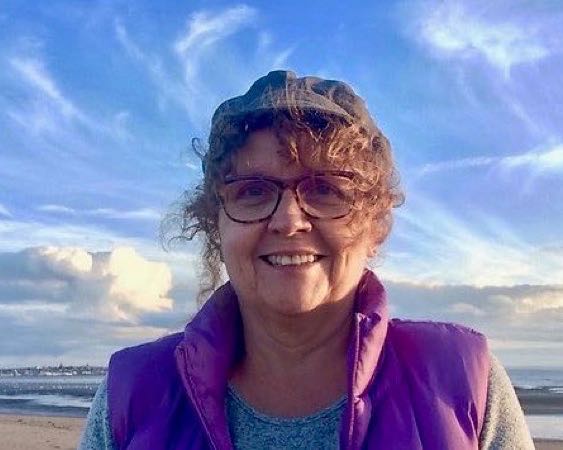 Tilly, our Urban Shaman, is Openhand's Community Connector responsible for weaving the organisation of our events together in terms of booking and administration support. She is also a highly experienced spiritual facilitator with a particular flair for shamanism (visit her biog page: Tilly Bud). Tilly will also be facilitating at the event. Please contact her if you have any event queries... courses@Openhandweb.org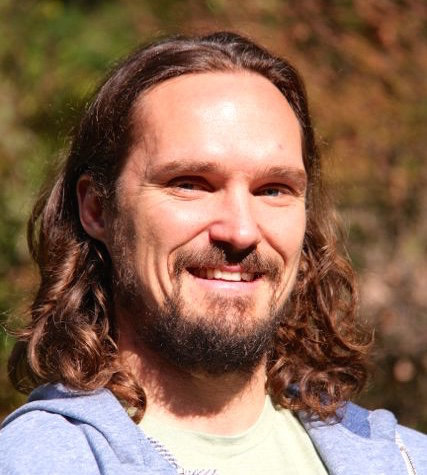 Chad, who is based in the USA, will be at the event in facilitation support, espcially during break-out time where individual one-on-one processing can take place in the online diad rooms. Chad has a gentle, calm and supportive energy. He exudes the sense of a 'rock in the storm' and at the same time is sensitively empathic. He's an accredited Openhand facilitator and skilled breath worker, for which he will also be offering sessions after the event.Chad will be on hand during the event, welcoming you, taking care of your needs and acting as support facilitator. We are blessed to have him on board. (review Chad's Biog)
You'll be well looked after.

An Energetic Vessel of Profound Opportunity
We're sailing through times of monumental change where life in the 3D will never be the same again. It's utterly essential therefore we come together in the virtual space to feel and work with our connection into the higher paradigm. We can journey together healing past life karma, connecting up to the new 5D consciousness and channeling it into our lives now for maximum benefit. And most importantly, we'll discover how to channel that infusing light for the upliftment of humanmity and the planet.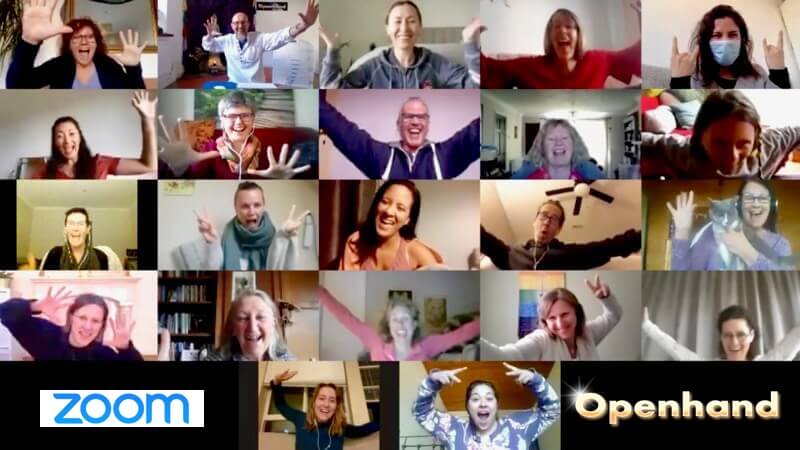 Our recent online retreats have been simply off the scale in terms of energy and effectiveness. Here are some sample reviews...
"A truly, truly wonderful experience and one that I am so very honoured to have been a part of... Teeari

"It was a great experience to be part of the retreat. Thank you, Open, from the bottom of my heart for your wonderful work and commitment. And thanks to the group that came together so quickly. It was always a feeling of acceptance. And so great to see you on your journey, inspiring and learning from each other."

"What an amazing, powerful experience.. To me it felt the most important thing I have done in my life so far. Powerful! I am so grateful to the facilitators, to every body Who was there and to Open for the valuable teachings and his presence. Something unlocked for me.. Something that i ve been looking for quite a while. I am so grateful! The Meditations mindblowing, the energies so powerful the transformation so Present. Thank you everyone for sharing and contributing to what took Place."... Vaso

"I was wondering how the virtual one would work and now I know the answer...brilliantly!"...Diane
Administration Details
Timings: Convening on Monday 8th Feb at 06:00am Pacific time, for registration, acclimatisation with the technology, introduction and connecting meditations. Closes Friday 12th Feb by 11:00am Pacific time.

Each of the main days will have 3 daily sessions between these timings:

1) 06:00am-07:30am(PST) / 09:00am-10:30am(EST) / 15:00pm-16:30pm(CET)
2) 08:00am-09:30am(PST) / 11:00am-12:30pm(EST) / 17:00pm-18:30pm(CET)
3) 10:00am-11:30pm(PST) / 13:00pm-14.30pm(EST) / 19.00pm-20:30pm(CET)

Cost: Inline with a new Openhand approach to payment, which recognises the financial challenges some find themselves in during these times, there are three prices breaks...

1) Cost Effective Regular price: for those in employment or reasonably well resourced: $400 USD/£300/Euro340
2) Bursary Price: for those on low income, on government support or student program: $250 USD/£200/Euro215
3) Donation: for those who have little income or are in a financially challenged location: $We agree with you a donation based on what is affordable to you.

A deposit of 25% at booking secures your place. For your info, here is our returns and rebooking policy.

Not for profit: Openhand is a not for profit organisation. All surplus revenues are reinvested to facilitate our objective - to help others in their journey of spiritual awakening.

Reservation info: For all info and reservations, contact our Event Coordinator Aspasia: courses@openhandweb.org
***IMPORTANT*** We will respond to your email as soon as possible, if you have not heard from us within 24 hours, check your spam folder
Outcome
It's time to fully embrace the tumultuous changes happening to Humanity and the World in a positive, vibrant and sovereign way. The way we inform, illuminate and approach our lives need to evolve, right now. A powerful wave of higher consciousness is rushing in to sweep the old reality steadily away. We're being called by the divine to join the new dawning of expanded "5D" consciousness, and to embody that in our 3D lives with every step.
Here's a short video inspiration that gives a sense of what the event will be about...
It's a way of being you know well in the core of who you are. It speaks into the fibres of your heart. It's an interconnectedness, cherished, nurtured and supported by the divine in your every step. You can live that 24/7, now, in your relationships, work and every facet of your life. That's what successfully navigating the path of the 5GATEWAYS can achieve. Let's Thrive in 5D!
Booking Info:
That Booking Info again: To book a place or to get more information, email our organiser Aspasia (in the UK): courses@openhandweb.org ***IMPORTANT*** We will respond to your email as soon as possible, if you have not heard from us within 24 hours, check your spam folder
876 Reads