Fasting and detox for Evolution: Cleansing the gut of Mucoid Plaque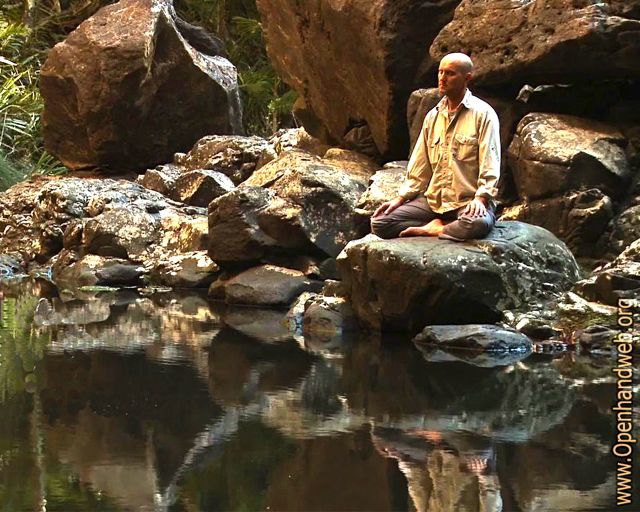 First published January 2007
Early on my journey here, I felt very much guided on a pathway of increasing vibration. This has lead me to explore the intimate depths of human nature and of course what we consume is a crucial factor. In essence, the higher the vibrational content of the food, the less the body has to work to assimilate it and consequently the slower our metabolism needs to work. As the metabolism slows down, our consciousness is occupied less within normal bodily processes and consequently may expand into other facets of our higher dimensional beingness.
As the soul expands beyond the limitations of the lower bodymind (physical, emotional and lower mind), it unfolds first into the causal body (also known as the 'energy body') connecting us to the conscious life force in all things and also where past life memories are held - here we can unlock the door to the karmic field which has an integral and profound effect on our current life experience. As the body purifies, we taste ever deeper realms of divinity and overlapping dimensions of existence.
For example, it becomes possible to feel someone elses blockages and karma as your own - thus you can help catalyse and process it.
Just like Alice, it begins to feel very much like we've stepped through the illusionary looking glass of our physical world and into the magical and etheric realms. What has become clear to me however, is the importance of bringing those intensifying spiritual experiences here into the physical realm - not to be divorced from them and then have to reconnect. Total application of our absolute, multi-faceted existence to the here and now, is truly living; it is the grounding of spirit, in other words bringing heaven to earth.
In order to do this most effectively, the body must be cleansed of the toxic waste and polluting detritus it has (in most cases) collected as a result of living in our denaturalised and desensitised society. The average forty-year-old eating what governments would describe as a 'healthy balanced diet' is likely to have in excess of 4 undigested pounds of meat - a festering compaction of accumulated waste, pumping out noxious chemicals like some gross chemical production plant belching black fumes into the sky. We may add to that the army of unfriendly parasites that most people have collected over the years as a result of unhealthy meat and dairy products, including the way they're prepared.
This actually changes the composition of the microbiotic lining of our gut and intestines. It means we assimilate plant based food and essential nutrients much less. Hence we find ourselves addicted to eating ever more - we're seldom fully satiated.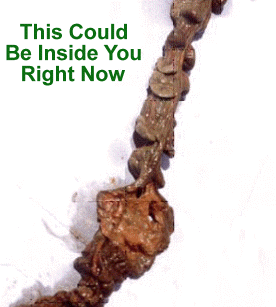 All of this undigestable waste compacts over the years into a thick rubbery substance that the medical mainstream barely admits to - mucoid plaque. It will have congealed over many years from the mucus lining the stomach wall, and imbued itself with toxic chemicals from the array of additives in our food (just as an interesting aside, did you know that human corpses decay much more slowly these days? It is a direct result of the preservatives we consume in our food - the preservatives supermarkets chains have to use to keep our food fresh as they fly it many thousands of miles to our dinner tables. Regretfully, long gone are the times when we were sustaining ourselves from homegrown produce alone).
Mucoid plaque is much more difficult to get rid of and requires a serious juice fast together with various decomposing agents such as bentonite clay and psyllium husks.
So it is with this knowledge in mind that I begin my detoxification and rejuvenation fast, something I consider to be a kind of 'resurrection' - the chance to cleanse my body as I move into a new phase of life. I will be sharing my experiences in this forum thread so do tune in and follow the experience.
Here is the schedule I'll be following:
Day 1: Meditation ceremony to set the tone, followed by a half litre of warm water containing two table spoon fulls of atlantic sea salt to cleanse any initial food waste from the gut. Later in the day after the initial purge, begin to take worm wood, black walnut green hulls and cloves to start to remove parasites. Nettle tea (or peppermint) throughout the day as required.

Day 2: Begin with strained linseed water (linseeds soaked overnight in boiling water and then strained in the morning). Followed by breathwork, meditation and conscious movement. After which begins a program of apple juice mixed with bentonite clay and psyllium husks followed by a glass of hot water containing one cap full of cider vinegar sweetened with honey. This would be taken five times at various intervals with nettle tea in between as and when I felt the need.

Day 3, 4, 5: same as Day 2, but being responsive in terms of meditation and spiritual practice to support the release of muccoid plaque.

Day 5: The fast culimates with a liver flush. Beginning with doses of epsom salts and then just before bedtime, downing a mug (about 1 pint) full of olive oil with grapefruit juice in it. Then to rest for several hours while it processes through.
WARNING:
This is a deeply challenging full-on fast that will impact people at the deepest levels. I would only advocate it to those in very good health, not taking medicinal or recreational drugs, having already moved to a strictly vegan diet and having been involved in deep spiritual practice for several years. I would only advocate undertaking the fast integrated with meditation, breathwork, conscious bodywork and spiritual practice.
Wishing You Well
Open 🙏