Realignment taking place within the nature of Openhand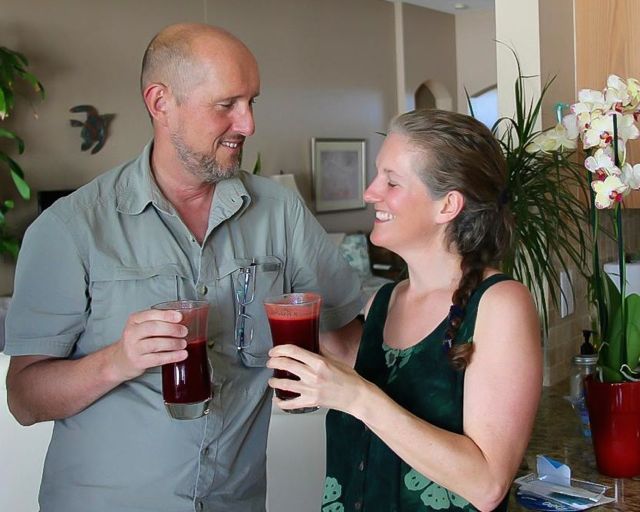 People who are very intuitive and/or close to Openhand, may well have spotted quite a realignment taking place in the background in recent times. It's to do with the nature of the relationship between myself and Trinity, and how that's evolving. In the early days, our vibrations were very close, we expressed similar frequencies. The two of us danced together and was very visible within Openhand. However, as we've each embodied our own higher vibration more, it's accentuated the uniqueness of each, and that is naturally causing a reshaping our respective soul pathways. We now feel to share an insight into that journey, so that people in the community will better understand the shifts that many close to us have already begun to feel...

People on the Openhand site, will have noticed in recent times, Trinity getting more and more involved in her own unique venture Trinity's Conscious Kitchen. And today, she's announced her other passion, which is to move forwards as a wellness coach, which is really brilliant, and I'm fully supportive of. It's a wonderful expression of her and what she now feels her incarnation is about. Details will follow on that in due course.
What does this mean for Openhand?
I have a passion for a gear change. It's been in my consciousness for a couple of years now. I asked the universe from the heart "how can I bring this philosophy to a wider audience?" It's taken time for that to be answered, and it came in an unexpected way, which was at times, quite tough for me to fully honour (although I nevertheless did!). Openhand has, by many in the community, been associated as a partnership between myself and Trinity. Which in some ways, has veiled its true purpose and true vibration. That has been fine for the purpose of exploration and growth.
Openhand always has been - but now will more clearly become - a unique philosophy for spiritual evolution, which is grounding through me, from the higher densities. Now I feel to focus my efforts 100% on that. It will mean articulating the philosophy and the energy in a more simplistic way, so it can be more easily understood, grasped and worked with.
More of a Bridge
I find my energy now becoming more of a bridge, rather than simply catalytic. I can help people bridge into higher densities, connect with their soul family, and other groups, such as the angelic realms (working with Trinity has greatly increased my sensitivity to this).
Working directly with this higher consciousness energy, means I can bridge into the other densities, connect with vastly varied etheric 'tribes' and soul families, from across the cosmos. Through the ether, I find I can connect people into these densities and vibrations, that they can more easily feel their own alignment. I find myself as the point source for a higher dimensional movement.
I know that one of the key problems with regards to the propagation of Openhand so far, is that it's not necessarily been that clear what it is, and what it stands for. This confusion was necessary - like a plant, it prevented the rapid growth of weak shoots; instead centering the energy in the roots, constantly pruning back, until the authenticity and purity of it could be found. Then the growth becomes strong and resilient. I have been aware of this internal process for several years.
In an aligned way, growth only happens from the inside, as you centre more and more in the core vibe of what you're bringing forwards. If there's any degree of unclarity, you'll manifest that in your spiritual growth. I feel that Openhand will now become increasingly clear.
Individual paths realigning
What does it mean for me and Trinity? At this stage, we're not 100% sure. Our paths are diverging, and that's caused huge internal introspection, and quite major discomfort (particularly when you're deeply in love with someone!). But it's been necessary for each to unveil and centre in their own - totally pure - vibe.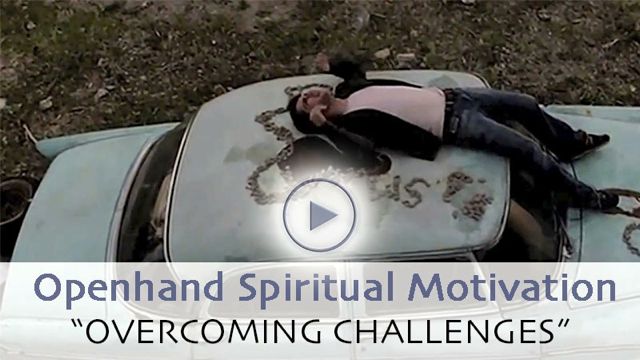 Trinity has always been passionate about Openhand - as shown in the latest, wonderful articulation of the philosophy through video... Overcoming Challenges - Spiritual Motivation, which was quite majorly inspired by our own respective challenges within this shift. Trinity plans to stay involved for the foreseeable future, supporting me within the core team, producing great design and videos, and bringing her gifts as the retreat chef on the courses and retreats. In the months to come, I feel inspired to articulate the Openhand Philosophy in a more accurate way, and to take the central leading role. But don't worry, I don't ever see myself as leading anyone! I'm grounding a philosophy and an energy, which several years ago, just after my incarnation, I first articulated as "Openhand". Here's the vitally important part of this realignment...
It's wonderful that you all tune in, and I deeply encourage you all to continue to do so, but I'm not looking for followers - I'm not leading anything! I'm passionately interested in inspiring soul in YOU. Where does your soul want to go? How does it want to express? And how might Openhand act as a reflection and a bridge into that higher awareness? That's what Openhand is now set to become.
So keep tuning in on this incredible journey that Openhand is having. How can it help and inspire your own journey?
Namaste
Open
(on behalf of Openhand)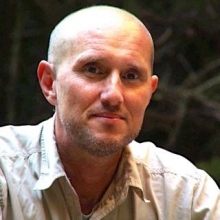 About Openhand Openhand is a unique approach to spiritual evolution: integrating enlightened wisdom of spiritual masters through the ages, it is a way of tapping into the Benevolent Guiding Consciousness of the Universe and aligning with it in your life. It helps you unveil your True Self, remove karmic blockages and unfold your Divine Destiny. It leads to authentic, resilient and truly successful living. Join us...Openhandweb, Openhand fb, Openhand TV
6458 Reads