Ascension Now: Exploring Shifts of Consciousness Through the Lockdown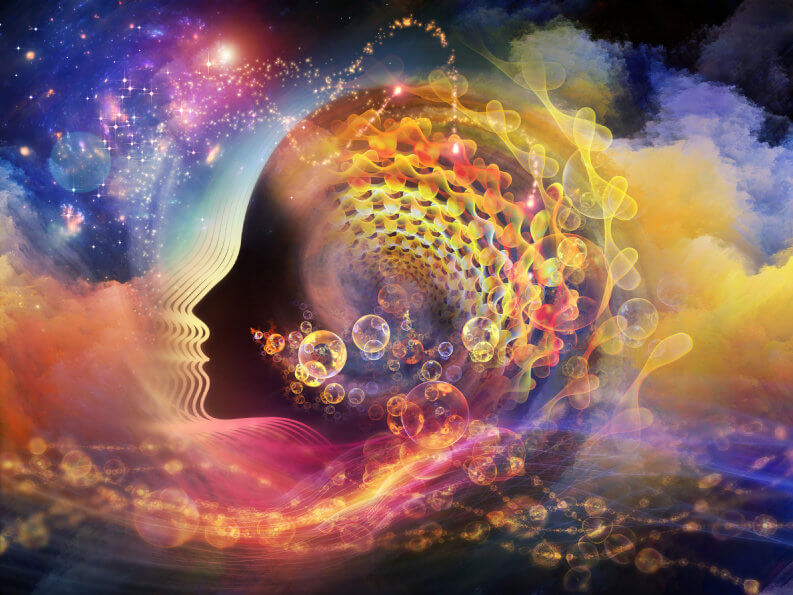 We can be sure of one thing through this global virus lockdown - even when it clears, in society, and on the planet, things will never be the same again. Many good things will come of it, because the veils will fall from more people's eyes. They'll see the bankruptcy of the system and how we live - that things need desperately to change. The lockdown will likely cause yet another transfer of power and wealth to corporations and the state, but paradoxically, this could also awaken more because of the injustice of it; it's already fired off varied shifts within the energy field, which are sure to cause greater opening and expansion for evolving souls.
Awareness is always the key - coming from the field itself and aligning with the underlying flow.
Let's explore what might be unfolding...
Challenging the Mainstream Narrative
Firstly, I do believe it's essential we challenge the mainstream narrative, which, no matter where you look, has been constantly presenting a barrage of fear propaganda about the effects of the virus phenomenon. Consider these facts that I dug out from reputable sources (do check them for yourself - the data will have changed a degree due to the time of writitng - 4th April)...
In the world around 3 million people die annually from disease related illnesses that are transmitted from person to person. The global mortality rate from the coronavirus currently stands at around 56,000 (at the time of writing and time of lockdown). In the USA, according to the Centers for Disease Control and Prevention (CDC), since 2010, annually between 9-45 million people have contracted flu related illnesses of which 140k-800k have resulted in hospitalisation from which 12k-61k have died. Currently in the US the death toll from the virus is only 8000. In the UK, 17k people have died from flu annually between 2014-2019 where so far, the virus has only claimed around 4,300 lives. What we also know is that 80% of people who contract it suffer only mild symptoms and recover within a couple of days. Less than 1% die, and mostly these are people who already had health complications or were vulnerable due to compromised immune systems.
It begs the essential question, why such a stringent lockdown at all? The official narrative is to 'prevent the health services from being overwhelmed'. I do empathise with these pressures, from what is a new virus phenomenon. But rather than crashing economies that people's livelihoods depend upon and then investing humungous Trillion Dollar Bailouts, why not invest a fraction of the money on quickly building up the support mechanisms for those who contract it? There are, for example, plenty of established military hospitals and personel, including battlefield hospitals (which can be established in less than a day), that could be used.
Whatever Happened to Herd Immunity?
The situation also begs the question, whatever happened to allowing the natural build up of Herd Immunity? This is where enough people in society contract a virus, develop immunity and then recover from it. Once you reach a certain threshold, the virus can no longer propagate and dies off. Of course its the natural way in which ANY species develops immunity.
Developing herd immunity is what they practice currently in Sweden with great success (check this article here). It means you don't have to tank the economy of small businesses making the 'cure' much worse than the problem. MOST IMPORTANTLY, you build natural immunity, meaning there's no requirement to depend on questionable vaccines.
We Need to Explore the Hidden Agenda
Plenty now speculate that there is a hidden agenda behind all of this to create fear and panic, to lock down society, then to transfer even more wealth and power to those behind the scenes pulling the shadowy strings. I do believe the early evidence is that precious little of the Bailout packages will find their way to those who need it most, and instead, lining the pockets of the big corporations. Evidence is also surfacing that during this lockdown, FiveGee is being rolled out at accelerating speed - especially in schools...
Center For Research on Globalisation Here's another one from OpEdNews
Personally I feel, and have to conclude, that this is indeed the case. The lockdown is all about a power and control grab, plus the widerspread installation of FiveGee. I also feel however that it will backfire, a few months further ahead, and in quite a spectacular way. Why do I believe this? It's all to do with what I feel activating in the field right now.
NB - if I was a parent with kids in school, when my kids went back, I would be checking if FiveGee had been installed and strongly protesting it it if it had!
We Are Global Energy Workers
There are people who are here to help move energies in a global way. It's about dissolving out the sense of personal separation until you become an instrument of the flow itself. Such a global catalyst offers first a feedback loop to the Universe - it's an attenuation system - "this is what's going on here now". It's the role that Angels and Watchers also perform. The Universe then starts to respond to the feedback loop - in a way that it knows and feels best.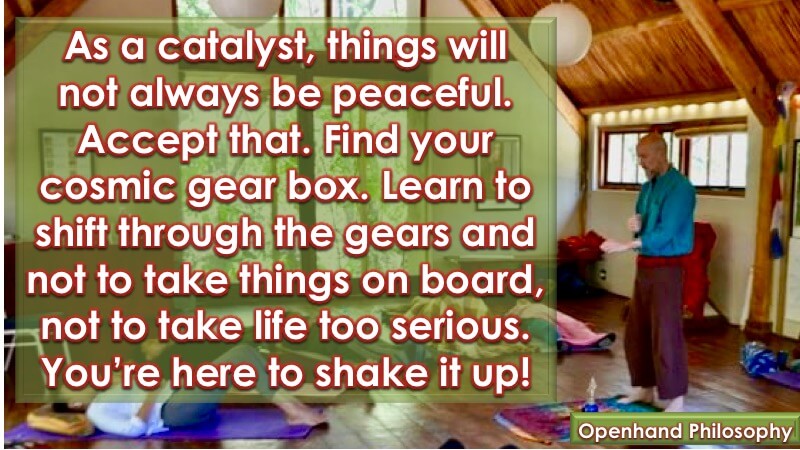 The energy then starts to be channeled and amplified through people who can hold it. Having a strong degree of empathy is also a crucial part of this cosmic aspect. You feel the movement inside yourself, but the energy doesn't simply bounce around on the inner, as if it were only your own. It's amplified through the field. I believe there are many around the globe now fulfilling this role.
The Cosmic Role of the Spiritual Catalyst
The Energy Shifts Currently Unfolding
So what are the shifts going on? It helps to have awareness. Here's my personal perspective...
1) Firstly there's a strong sense of energy building through the lower densities and chakras - the base and the sacral. To me, this is coming from the early stages of anxiety, frustration and anger that's building due to the oppression, lockdown and control. This is already bubbling over in Italy and India for example. I've also seen social media video of people in China rising up and breaking down police barriers to be able to get back to work - although the state works quickly to take them down. The official narrative needs to be questioned, because it definitely does not seem to be serving the majority of people - wealth and power is clearly being transferred and democracy unravelled. However, of course, it would be desirable that the responsive catalytic energy be aligned and channeled in a productive, constructive way. I believe this will become very challenging for the state to contain in the months ahead. What energy workers can each do, is to work on the raptor energy, which I believe is beginning to come through this dynamic, actually in a strong positive way, but ideally through the aligned expression of it. Not through violence. Here's the Openhand perspective on realigning that very powerful and willful energy...
Healing the Divine Warrior

2) Secondly I feel an unexpected nervousness through the solar plexus chakra and on the plane of the intellect. Intutively I put this down as nervousness within the corridors of the shadow powers-that-be. Why so? I have the strong knowing that reputable evidence will come to light that this virus was indeed engineered in a lab. That the original strain that did come from bats would not transfer to humans until it was ENGINEERED to do so. I do believe there will be a growing wave of people that begin to challenge the official narrative on this. No doubt the story will be twisted and turned over the course of time, but I do believe one key outcome will be a welcome breakdown of trust in the system itself, thereby causing more people to seek greater sovereignty and alignment with their own soul, source of integrity, and empowerment.

3) In the heart and chest I feel a constriction in the field caused by the virus. I do believe this is activating the past life karma of the Sirius Shift many moons ago, that people are manifesting and acting out here. Which is how karma gets processed. Many people I've come across who have Sirius Karma often struggle with breathing problems. It was due to the breakdown in the composition of the air in the lungs, just as is happening now with the virus. It's not something to be rejected and feared however. Karma is something to turn into and work through by softening through it. Just as we can build up herd immunity in a physical way, so you can process fear and identification by working through karma and empowering at a soul level. Let's remember, we are not physical beings, but spiritual ones having a partial human experience. It's in these kinds of events where you actualise the reality of your spirituality, through the way you respond and rise to the challenge. Here's an overview of the Sirius Karma...
5D Shift: Starsouls Mastering the Karmic Challenge of Sirius

4) What is most refreshing of all, is that I can feel a tremendous opening out through the throat chakra and into the higher ones. This is greatly helped by the welcome breather the slow down in the matrix has offered Gaia and her precious ecosystems. You can palpably feel a stronger sense of peace and openness. My encouragement to all is to feel this expansion into the throat, third eye and crown chakras. It's wonderful to behold and we can capitalise on that during the lockdown of society. I do believe it will allow in much more ray 7 spontaneous magic, both into your life and the wider field.
Work especially on Opening and Attuning the Chakras
Ascension Gateways Opening
So this is my take on what's happening at an energetic level right now. I believe that there is most definitely a shadowy agenda going on behind the scenes to grab greater control and economic power over the masses, exactly BECAUSE there is a tremendous awakening going on, which is growing, and becoming ever harder to control and spin deceptive narratives upon. So as challenging as things seem, and are, nevertheless, the awakening and soul emergence, and actualisation of the Cosmic Divine Being through inner Ascension, is growing ever more strongly. Let's keep that energy moving and emerging!
I expanded on some of these feelings and observations in this recent Facebook Live Stream. It was a fascinating experience for sure. The energy flowing through me was so strong that my body was literally shaking at times and I thought I might explode!...
What do you experience? Do share, it's always good to get the feedback.
In loving support
Open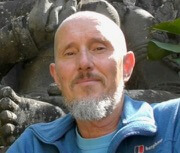 About Openhand: Openhand is a unique approach to spiritual evolution. Integrating enlightened wisdom of spiritual masters through the ages, it is a way of aligning with the Benevolent Guiding Consciousness of the Universe in your life. It helps you remove karmic blockages to unveil your Cosmic Self and unfold your Divine Destiny. It leads to authentic and alchemical living in the Earth's Higher Dimensional Shift.
Join us...Openhandweb, Openhand FB, Openhand YouTube
1720 Reads