DIVINICUS World Tour Events: Sep/Oct/Nov 2014
An inspirational new project by Openhand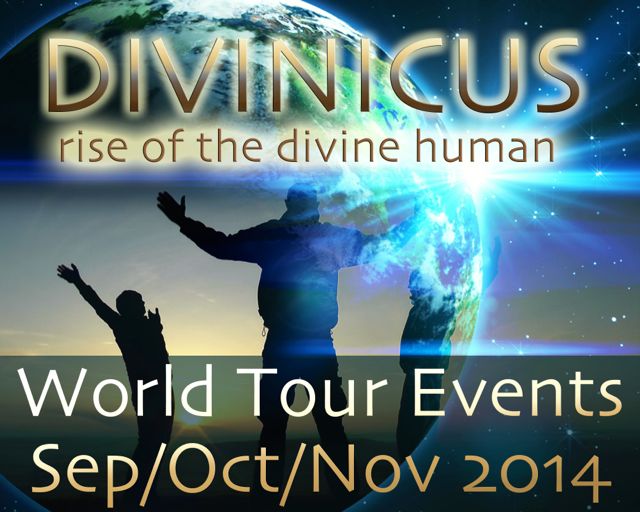 DIVINICUS signals the next profound shift of consciousness happening for humanity and our planet. The pace of change is hotting up. An Interdimensional Intervention has shunted the planet from its authentic path of evolution but is now being unwound. The resultant changes will be momentous. What will it mean for you and your life? How can you positively thrive in this Great Realignment? "Open" (Chris Bourne) will be conducting a World Tour of Nine Counties in Nine Weeks speaking at Workshops, Seminars and Retreats. Come join the wave!...
DIVINICUS World Tour Schedule 2014
MALMO: 14th Sep...DIVINICUS 1Day Seminar
More dates are currently being considered and will be added in due course.
Organise a DIVINCUS Event for your location or group
There's space in the program to visit other countries and places. Do contact us if you feel something may be viable in your location. It's all about facilitating this miraculous shift in consciousness for as many people as possible. Would you like us to come to your 'neck of the woods'? Contact us to discuss the viability...Divinicus Event
10379 Reads