Openhand Virtual La Palma Retreat 2019 - Through the Ether!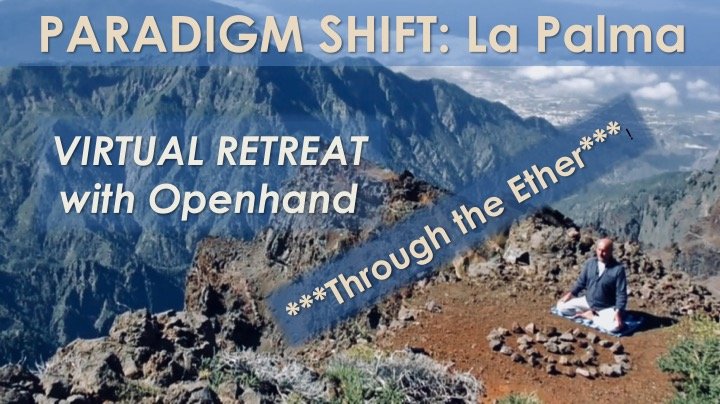 Okay, calling everyone in the Openhand Community, you couldn't join us on the spectacular La Palma New Year Retreat, but no worries, come and join in the activities "through the ether" instead, where distance is no object. We'll be opening a portal during the week 20th-25th January, with some great meditations and inquiries to take part in. All you need do is tune into the vibe a couple of times a day. Discover more....
The Distance Just Melts Away!
The New Year group have now arrived on La Palma and are acclimatising for the retreat with the work beginning Monday 21st. Since Openhand has a wide and diverse community, spread to the four corners of the globe, it's always wonderful to feel people tuning in virtually, "through the ether". It usually works incredibly well, because when we tune in and feel it, the distance simply melts away.
What really helps is the high vibration location of the Island, which is Volcanic, far from the "Madding Crowd", and is perfect for opening higher dimensional portals - the veils across reality are thin. There will be a Super Blood Wolf Moon with a total lunar eclipse to commence everything tonight, so meditations are taking place around the world. Some are predicting it to be a generally highly activational period. So the Universe picked the right timing!
What will Joining the Retreat Involve?
Suported by the group here, I'll be opening two portals: one on top of the Volcano today, and another at our wonderful Aurora Retreat Centre in "El Paso" - meaning "The Step". I'll be posting several things during the week for you to involve yourself in...
1) Daily Meditations
2) Inquiries for you to explore
3) Higher Dimensional Intuitive Reflections
I invite you to tune in a couple of times aday (three if possible).... in the morning, early afternoon and evening. If you only have a short while each time, that's fine. If you're working during the week, then just taking a 5 minute pause to tune in will still have a highly beneficial effect. Follow the suggested meditations and subjects of inquiry. Then when you get a moment, post here in this Journal what you're expriencing. I'll glad offer a higher dimensional intuitive reflection.
Tuning In
To tune into the retreat, the vibration and the sense of the location, I felt to share this video from a previous retreat here shot on top of the Volcano, and with the help of a very friendly and mystical Raven! So take a few moments to watch the video about the subject of Samadhi, but then pause, breathe, soften and get the feel of the place and what we're up to. I'll post the first meditation suggestions tomorrow morning, January 21st by 7am in the morning (London Time)...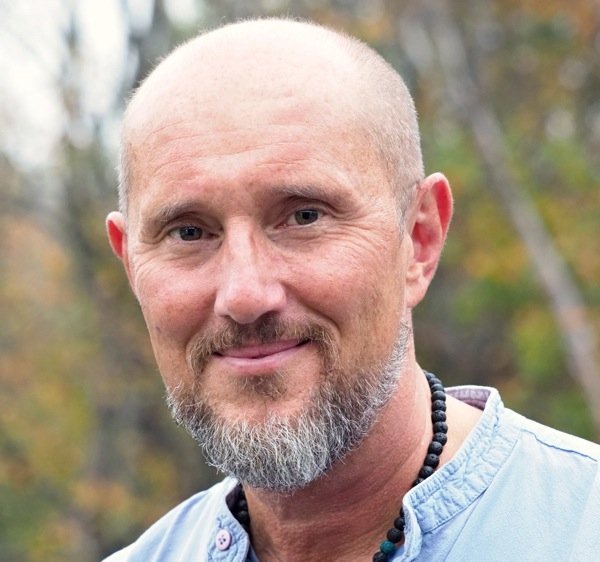 See you all in the ether!
I'm very much looking forwards to it.
In loving support
Open


2156 Reads