Openhand Leaving Glastonbury...Taking to Flight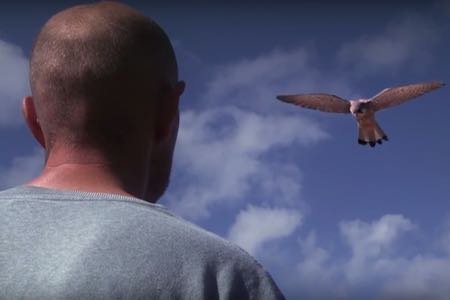 Those following Openhand will know that over the festive period Trinity and myself finally decided it was right to part company. It had been 'on the cards' for a couple of years, however it was still a fair wrench when the finality of it hit home. But you cannot avoid the path when it is clearly calling. And it also became abundantly clear that it should be me to leave what's been the Openhand Home these last 11 years, to allow Trinity maximum use of the sacred space to develop her Conscious Kitchen Venture...
So when I headed out to run the Facilitators Course in La Palma this week, with just my backpack and suitcase, not only did it feel I was leaving my marriage, but my beloved Glastonbury also. I can tell you a fair few tears ran down my cheeks as the bus departed.
Glastonbury has been the most sacred and special home to me these last 11 years. It was as though Lady Avalon personally created the space to build the Openhand work - in a small town where useful accommodation is scarce, she provided a wonderful house with a purpose built meditation studio in the attic, and cosy walled garden with a huge Shiva statue enshrined in the wall - Shiva has always held a foundational place within the Openhand energy.
On my very first trip, Lady Avalon guided me up the Tor, stopping purposefully at all of her 7 levels, her 7 chakras showering light, to welcome me to her blessed land.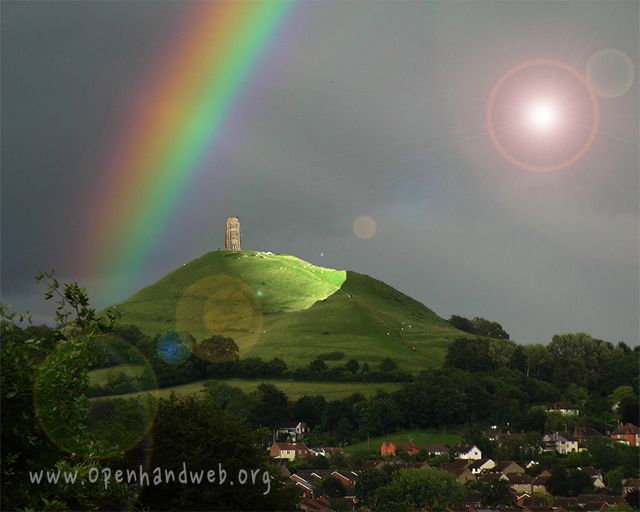 Since those early days, we've run loads of courses in the stunning locality of Avalon, hosting hundreds of people from around the world in the very sacred sites of the Tor, Chalice Well and Wearyall Hill - to name but a few. And, with dedicated help especially from Lesley and Fiona, not to mention plenty of other willing open hands, we created the centre Avalon Rising, which many of you have visited. In the end, leaving came suddenly, like an unexpected ship, appearing through the Avalon mists, bound for some distant shore. And so it was with pounding heart that I left a couple of days ago, headed for the Facilitator Course in La Palma.
So where next for the continued journey of Openhand? Where will will create the next Openhand base?
I had wondered if it might be Devon, a place I also feel a strong resonance to, with it's mystical Merlin energy. Trinity had brought my attention to La Palma, an island in the Canaries off North Africa. So when, during the sweat lodge on last summer's Transfiguration I called "destiny" as the final round, you might imagine how my heart jumped when the first hot rock delivered into the lodge was in the exact shape of the Island - volcanic contours and all. It felt like the island was calling me!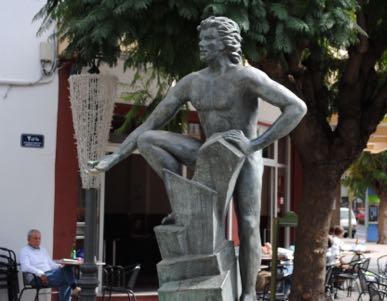 So as I set out from Glastonbury a couple of days ago, and met up with Rich and Fiona (the new Openhand inner team), out here to support the upcoming facilitator course, I did wonder if that's where I'm supposed to stay. On our first day we'd been out shopping for food at the local organic market, when we drove past this statue, which seemed to be extending an open hand to us. And then incredibly, magically, we all realised together: "La Palma", it doesn't refer to the ubiquitous palm trees, but the "palm of your open hand". I seriously had to pinch myself - but it feels most definitely like the divine is speaking. Who am I to ignore it! So the facilitator course begins today. We've hired a stunning rustic villa to host people, high up on the mountain side overlooking the capital Santa Cruz. It's peaceful, secluded and perfect for the work we're going to do. We're so looking forwards to it. But what then for Openhand? Does our future rest in The Palm? I honestly don't know. But I do feel to stay on here after the course and look for a viable new base.
And how do I feel about it? In a word, "vulnerable", very vulnerable! I have literally no idea what is coming from one day to the next. But as I'm always saying on the Openhand work, it's not enforced confidence that is the true empowerment; it's having the courage to be absolutely vulnerable to the moment. Well that's the cauldron of creativity I currently find myself in. Bring it on!
Finally, I trust you realise by now, that the shifts that happen in the Openhand energy as this Great 5D shift unfolds, are not just about us. They're about YOU! It's a journey revealing what is possible, what is necessary, what YOU are capable of. With that in mind, I leave you for now, with what seems entirely appropriate, the remastered 5GATEWAYS trailer here below. Be inspired, and do tune in during our stay here in "The Palm". Who knows where it might lead?
Namaste Open
4009 Reads